Hoffman bounces back for Double-A New Britain
Rockies No. 4 prospect allows 1 hit in 5 scoreless innings for Rock Cats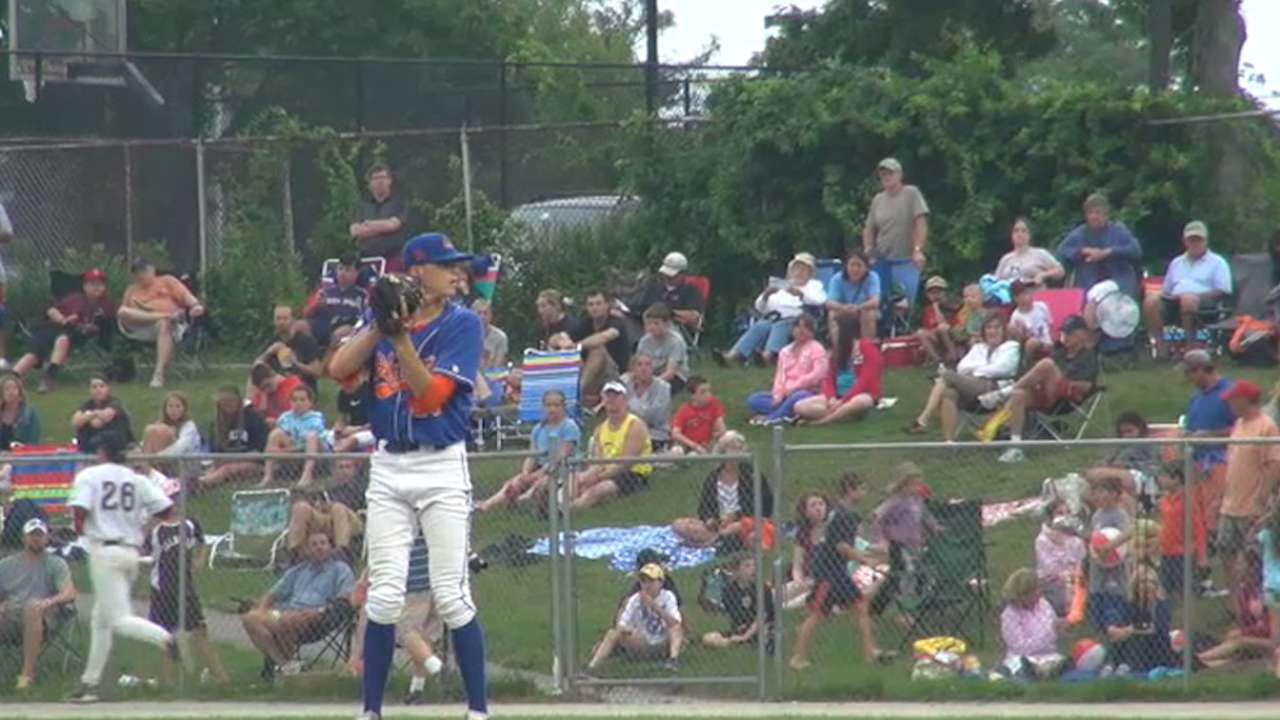 Jeff Hoffman didn't make a particularly memorable first impression in his Double-A New Britain debut on Aug. 1. That outing -- three runs on six hits in 4 2/3 innings -- ended prematurely, but the Rockies' No. 4 prospect (No. 58 overall) bounced back Friday.
Traded from the Blue Jays just one year after they selected him in the first round, Hoffman had been 3-3 with a 2.92 ERA through 13 starts across two levels for Toronto. However, the team moved him and a bevy of others, including Jose Reyes, in exchange for star shortstop Troy Tulowitzki and relief pitcher LaTroy Hawkins in late July.
Hoffman showed what he's capable of in his second start for his new organization. He tossed five scoreless innings of one-hit ball striking out five while walking three on the night. The Rock Cats fell to Reading, 4-3, in 10 innings, so the 22-year-old remains 0-0 and sports an improved 2.11 ERA for New Britain.
Alex M. Smith is a reporter for MLB.com. This story was not subject to the approval of Major League Baseball or its clubs.