Tillman to return Sunday or Monday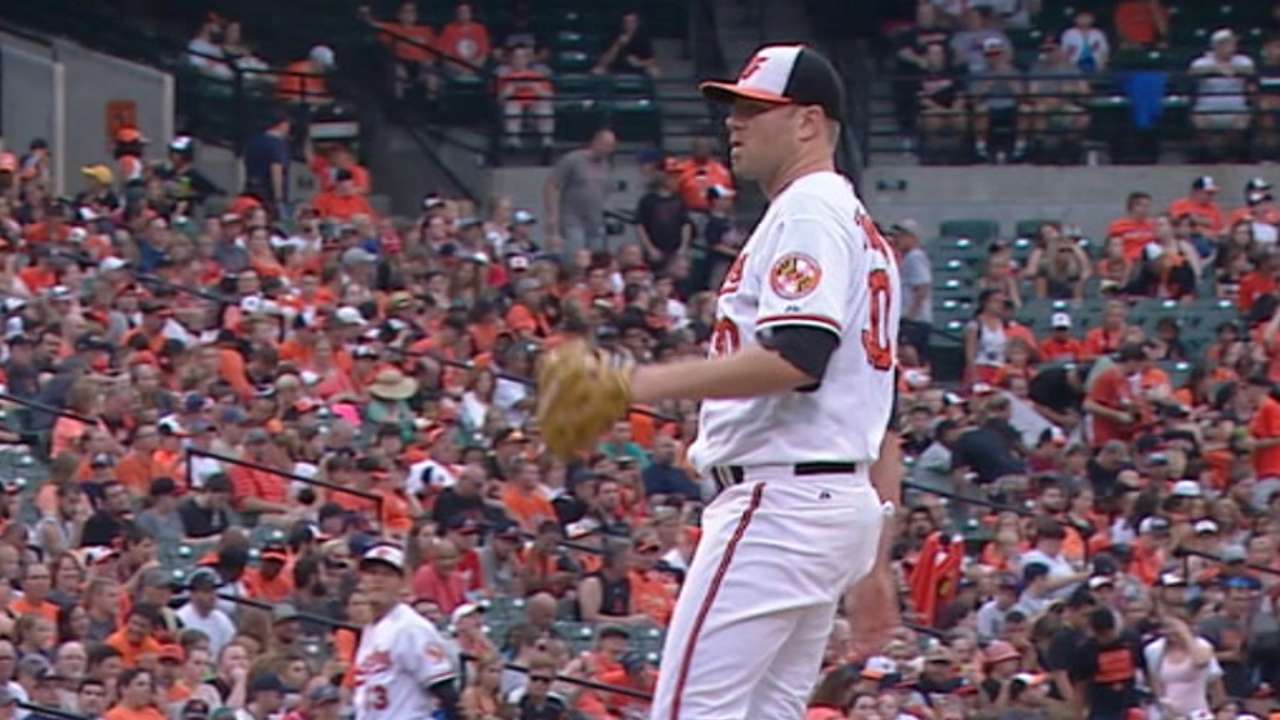 ANAHEIM -- After doing some long toss, working out and throwing a bullpen session at Angel Stadium before the Orioles' 8-4 loss on Friday night, right-hander Chris Tillman is on track to start either Sunday's series finale against the Angels or Monday's series opener against the Mariners in Seattle.
Tillman -- who has a 0.38 ERA in three starts since the All-Star break, having allowed just one run over 23 2/3 innings -- has been dealing with a sore left ankle, which he rolled covering first base in his last start.
"It was good. Didn't feel it pitching," Tillman said. "I think I'm capable to go either [Sunday or Monday]. It's up to the trainers -- I'm kind of relying on them on this one."
Tillman said he didn't do any fielding practice Friday, but the plan is for him to go through his fielding drills on Saturday, working off the Angel Stadium mound. If he responds well, he could start Sunday.
Manager Buck Showalter said he'd have a better idea of which day Tillman will go once he talked to pitching coach Dave Wallace and bullpen coach Dom Chiti.
"I got a feeling where it's going, but I want to hear from them first," Showalter said.
The other option to start on Sunday would be right-hander Miguel Gonzalez.
Worth noting
• The Orioles recalled outfielder Junior Lake, who was acquired from the Cubs on July 31 for Tommy Hunter, from Triple-A Norfolk on Friday. Lake was in the starting lineup for Friday's series opener against the Angels at designated hitter, batting eighth.
Lake went 1-for-4 with a double.
"We were a right-handed hitter short, and now we're not," Showalter said.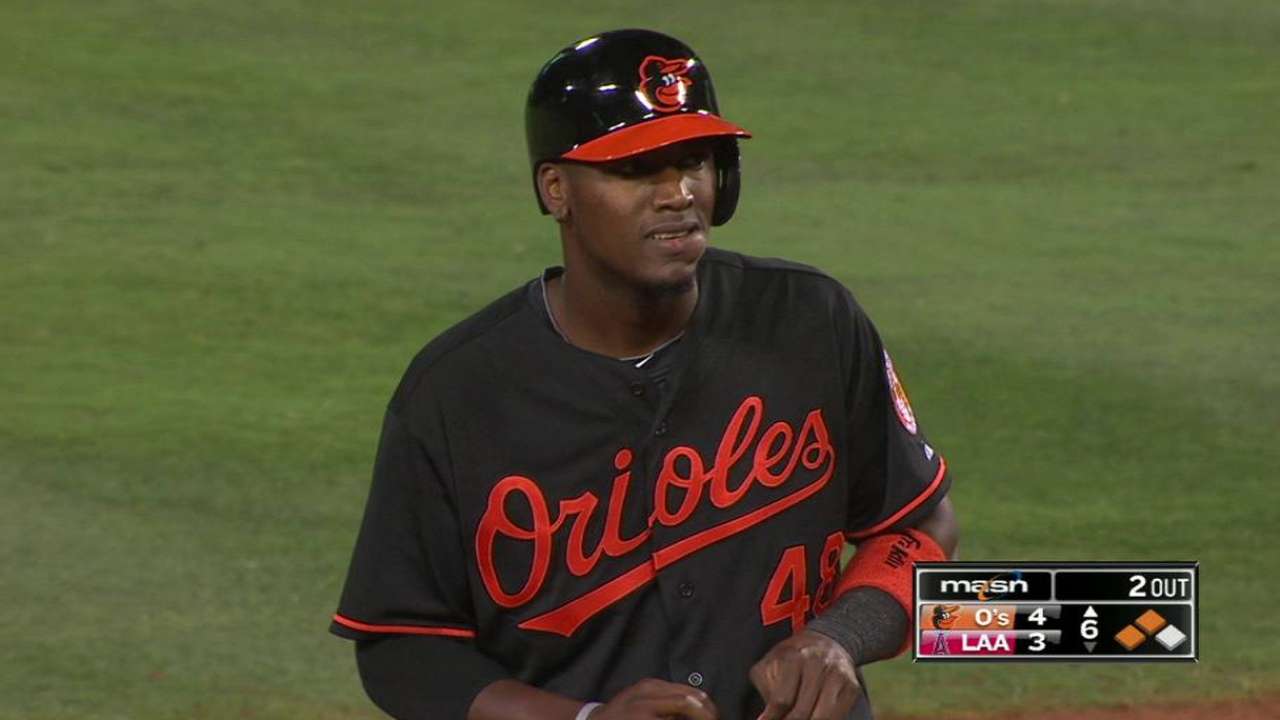 In a corresponding move, Baltimore designated outfielder Travis Snider for assignment. Snider hit just .237 with three home runs in 69 games for the O's this season.
"He'll get traded for or picked up, and he'll get more opportunities than he's gonna have here," Showalter said.
David Adler is an associate reporter for MLB.com. This story was not subject to the approval of Major League Baseball or its clubs.