MLB.com Columnist
Barry M. Bloom
Slumping Frazier eyes breakout road trip
PHOENIX -- Reds All-Star third baseman Todd Frazier is in a batting slump, to put it mildly. And prior to Friday night's 2-0 loss in the opener of a three-game series against the D-backs at Chase Field, the always affable Frazier was taking a glance at some bats provided by teammate Brandon Phillips.
It wasn't that he was looking for a new bat with some hits in it.
"Just some balance," Frazier said.
Frazier settled on a black bat that was a bit top-heavy and maybe will be just the elixir to get him going.
"It's just been a bad week, that's all," said Frazier, who was hitting .284 at the All-Star break and .261 after going 1-for-4 on Friday.
So actually, it has been a bad month, but he's hoping to snap out of it on this 10-game trip that also includes a three-game series in San Diego and a four-game set in Los Angeles. Numbers can tell you anything, Reds manager Bryan Price said about Frazier's current travails.
"We have it on our scoreboard every day: so and so in their last 13 games, in their last 33 games," Price said. "All the numbers are always positive and you can make the numbers look any way you want. You can make stretches of total futility or stretches of total dominance."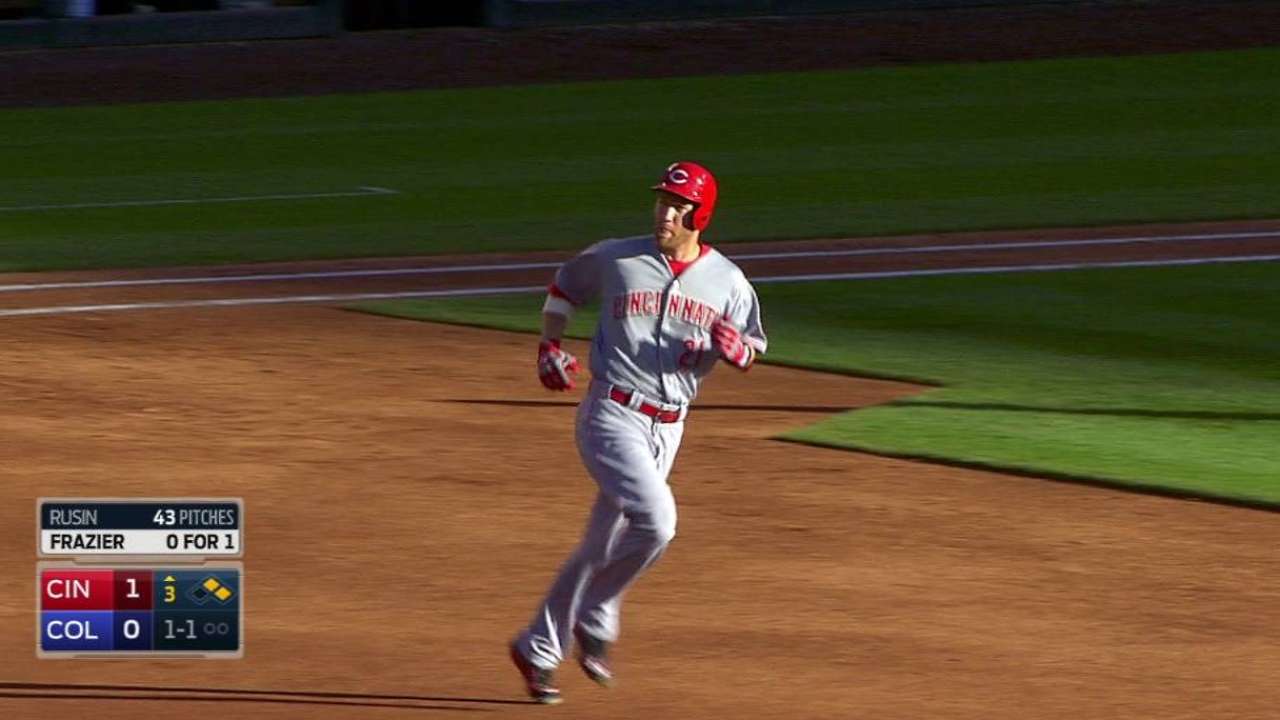 But the numbers are the numbers, and here are Frazier's entering Friday: In his last five games, he hit .048 with no homers and an RBI; in the last 11 games he hit .114 with a homer and four RBIs, and in the last 21 games, he hit .183 with two homers and 13 RBIs.
Thus, his overall production of .261 with 27 homers and 68 RBIs was generated during the first three months of the season. It earned Frazier the starting slot at third base by virtue of the fan votes for the National League in the 2015 All-Star Game presented by T-Mobile at Great American Ball Park, his own home yard. And to top it off, the night before he won the Gillette Home Run Derby presented by Head & Shoulders.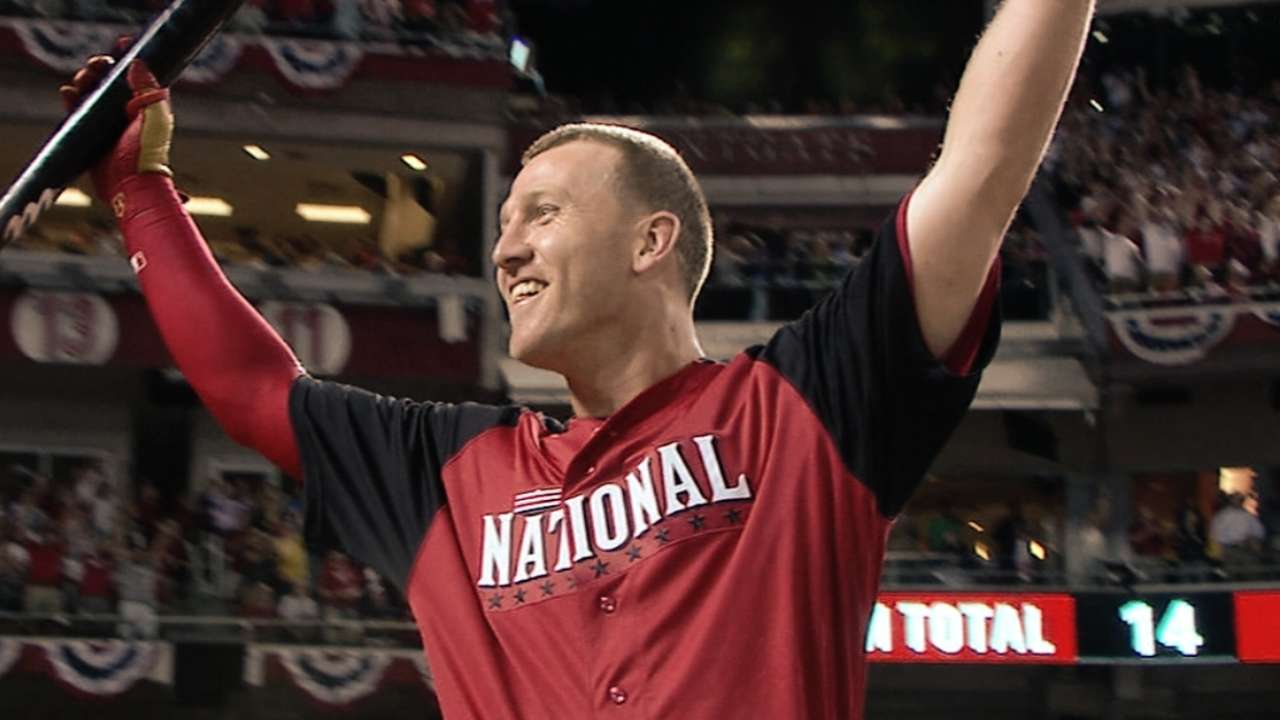 Then as fate would have it, the faucet turned off. Price said it's tempting to look for reasons, but if he proposed any it would be just "me throwing stuff up against the wall."
"It's very difficult to be a Miguel Cabrera and carry a .330 batting average over the course of an entire season," Price said. "The break that he didn't get during the All-Star Game and the Derby didn't give him those three or four days to decompress and relax. Do I think it's the reason why? I don't. I think that's the easy fix."
For his part, Frazier is smiling, always smiling. Just like the season's first half, he expects better days to come again. Soon.
"You go through cycles," he said. "I've been there before. It happens every year. It's just a matter of getting out of it quick. Right now, it's a slow pace. But I'm glad to be on the road in a different place. It's good to be out here in the heat and hopefully the ball will keep flying."
Barry M. Bloom is a national reporter for MLB.com and writes an MLBlog, Boomskie on Baseball. Follow @boomskie on Twitter. This story was not subject to the approval of Major League Baseball or its clubs.