Conforto, Flores key Mets' come-from-behind win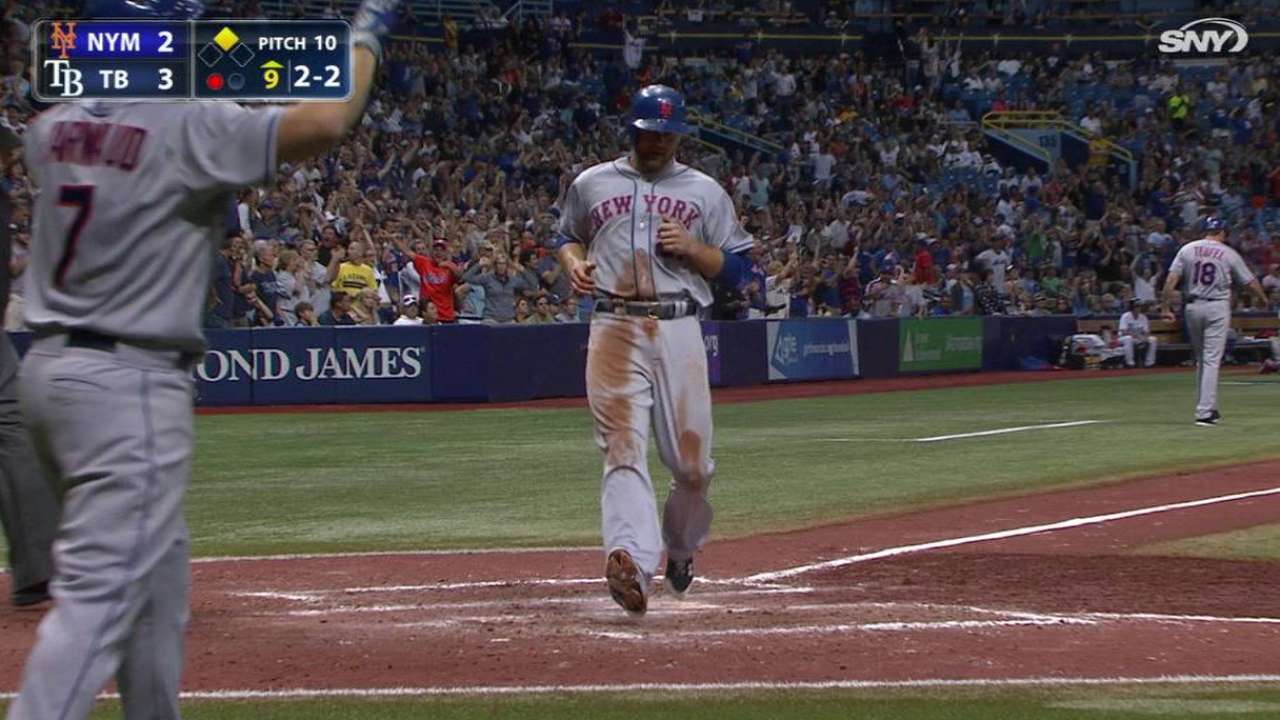 ST. PETERSBURG -- Rookie outfielder Michael Conforto became the 1,000th Met in franchise history when he made his Major League debut on July 24.
After Friday night's 4-3 victory over the Rays, he felt like a million.
Conforto's plated Lucas Duda with a clutch, ninth-inning double off All-Star closer Brad Boxberger to tie the score at 3, and scored the winning run later in the frame when Wilmer Flores singled with two out.
"That's going to be one of many, because he's a good hitter and he's going to be a real good player," said Mets manager Terry Collins of his 22-year-old outfielder, who has now driven in a run in six of his nine games played since his callup.
When asked if his late-game heroics represented the greatest at-bat of his career, Conforto didn't hesitate.
"Absolutely," beamed the Mets' 2014 first-round Draft choice. "After a little bit of a frustrating game [he was hitless in three prior trips to the plate], I really wanted to come up there and make an influence on the game. With Duda on second base, it was a big opportunity there to tie the game up and give us a chance to win the game.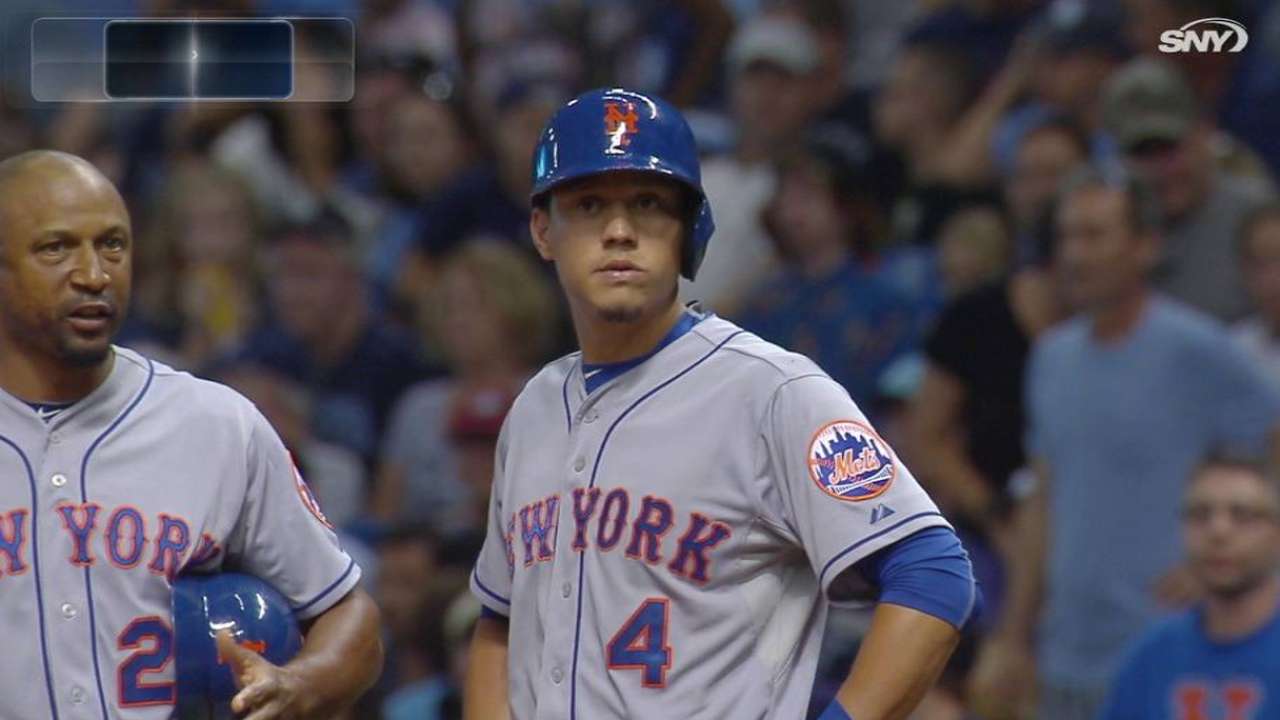 "I was excited. I was excited going up there. Just wanted to have a good at-bat, see some pitches and ended up expanding the zone a little bit there to get that base hit."
And Flores, who is rapidly approaching cult-hero status after his emotional reaction to the infamous trade that never happened, came through with the knockout blow.
"It probably wasn't the best at-bat, but I was able to reach that ball away and drop the ball out there," said Flores of his game-winning single to right.
The victory marked the first time in Mets history that the club has rallied from deficits in the seventh, eighth and ninth innings to record a victory according to The Elias Sports Bureau.
"We never gave up. We were down three times but we kept pitching," said Flores.
"That's what good teams do."
Michael Kolligan is a contributor to MLB.com. This story was not subject to the approval of Major League Baseball or its clubs.