Sizemore does it all for Rays against Mets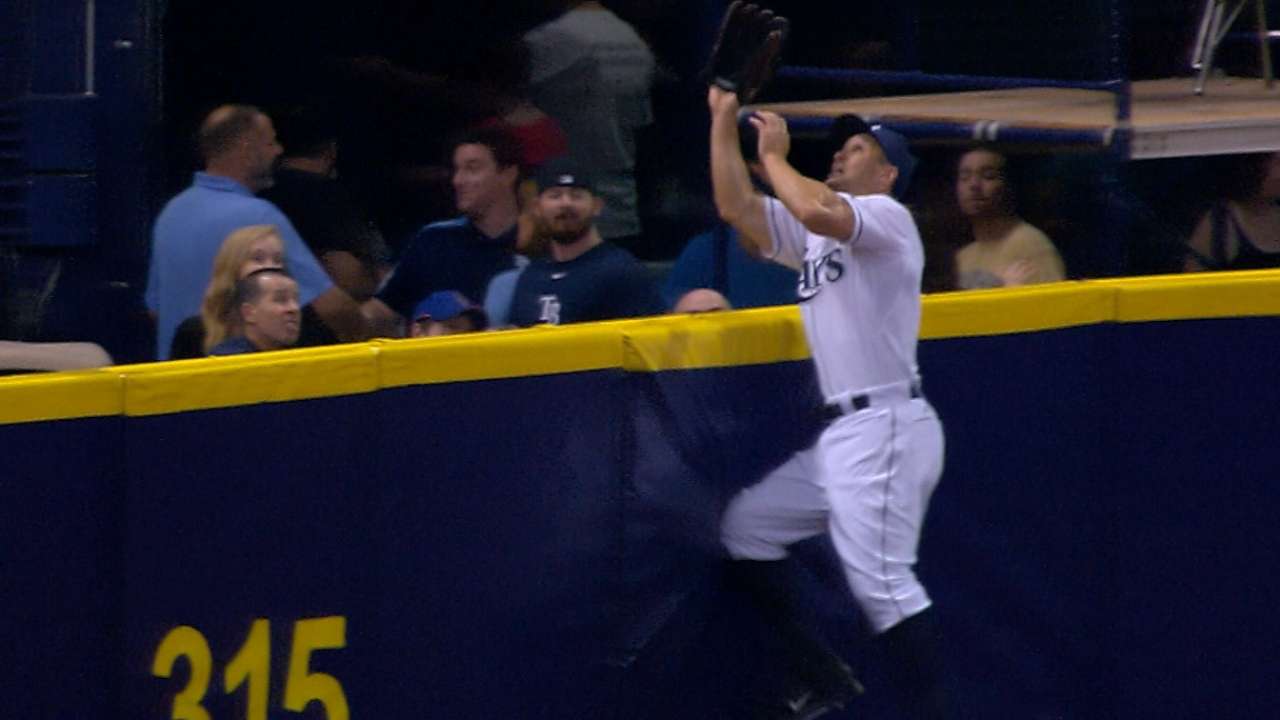 ST. PETERSBURG -- Grady Sizemore had a day to remember with the bat and the glove in Friday's 4-3 loss for the Rays when he robbed Mets shortstop Wilmer Flores of a home run in the top of the sixth inning.
With the Rays clinging to a 1-0 lead -- given to them by a Sizemore home run in the fourth -- Flores hit a 2-2 pitch from Rays starter Jake Odorizzi that was destined for the seats behind the shallow wall in left field.
Sizemore, however, hustled all the way over to the wall, leaped and reached over the fence to make the grab and preserve the Rays lead.
"When I saw it go up, I thought I had a good jump on it, but I wasn't sure if I had enough room," Sizemore said. "It kind of worked out and I was able to pull it back."
As Sizemore brought the ball back into the field of play, Odorizzi, who said that he has never had someone rob a home run while he's been on the mound, smiled as he raised both of his hands above his head.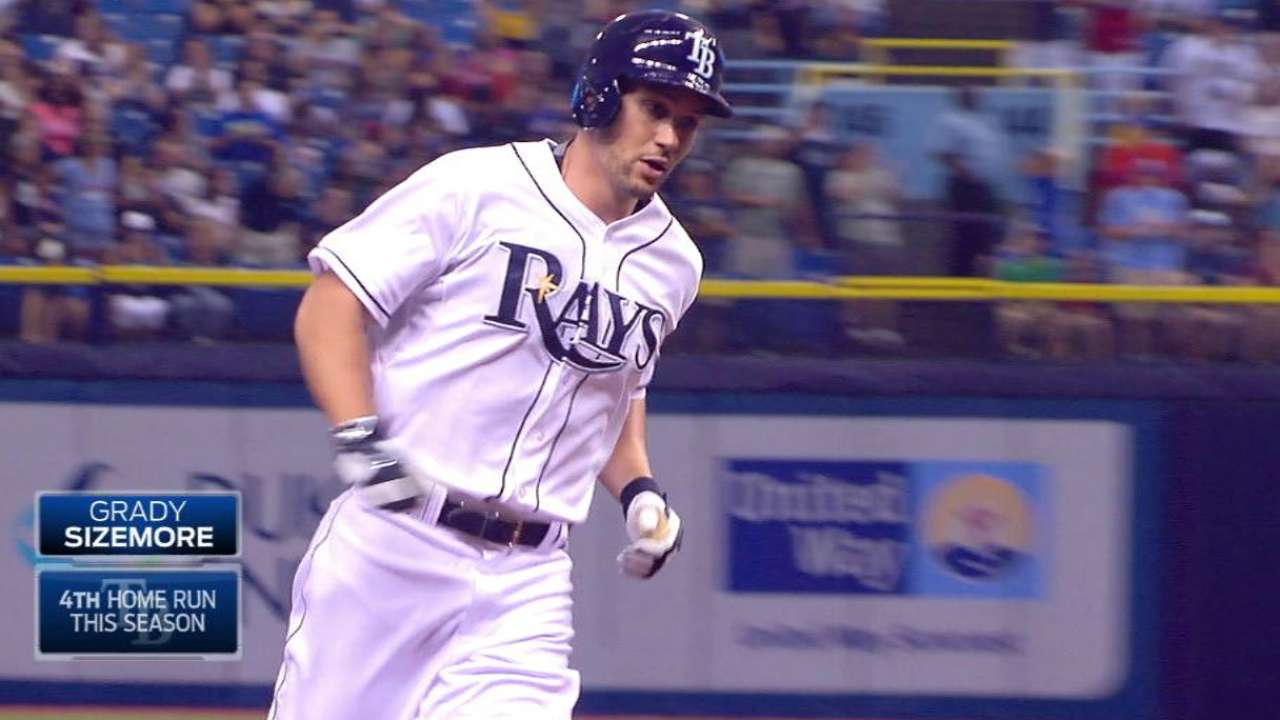 "Originally I just thought it was going to be a popup going down the [left-field] line," Odorizzi said. "I was watching it and it just kept going, and I saw the angle he was taking and I thought he was going to catch it, but I didn't think it was going over the wall.
"That's one of the best catches I've seen in person and definitely the best catch that's ever happened while I've been pitching. Without that play and without his bat, we wouldn't have been in the position we were, so today was a great day for Grady."
Troy Provost-Heron is an associate reporter for MLB.com. This story was not subject to the approval of Major League Baseball or its clubs.