Rockies switch Butler, Flande in rotation
Lefty pushed back one day after emergency relief outing
WASHINGTON -- After lending a hand in Wednesday's 11-inning win over Seattle, Rockies left-hander Yohan Flande's next start has been pushed back a day, manager Walt Weiss announced on Friday.
Flande is now slated to start the series finale against the Nationals on Sunday, and right-hander Eddie Butler will be moved up to Saturday.
"Having the off-day [Thursday] allowed us to rearrange it a little bit," Weiss said. "Give Flande an extra day. He would've been fine throwing on Saturday, but we figured since we have the opportunity to give him an extra day we're going to do it."
Other than the emergency appearance in the 11th inning Wednesday, Flande's most recent work has come as a starter. He's 1-0 in two starts this season, allowing three runs in 10 innings (2.70 ERA).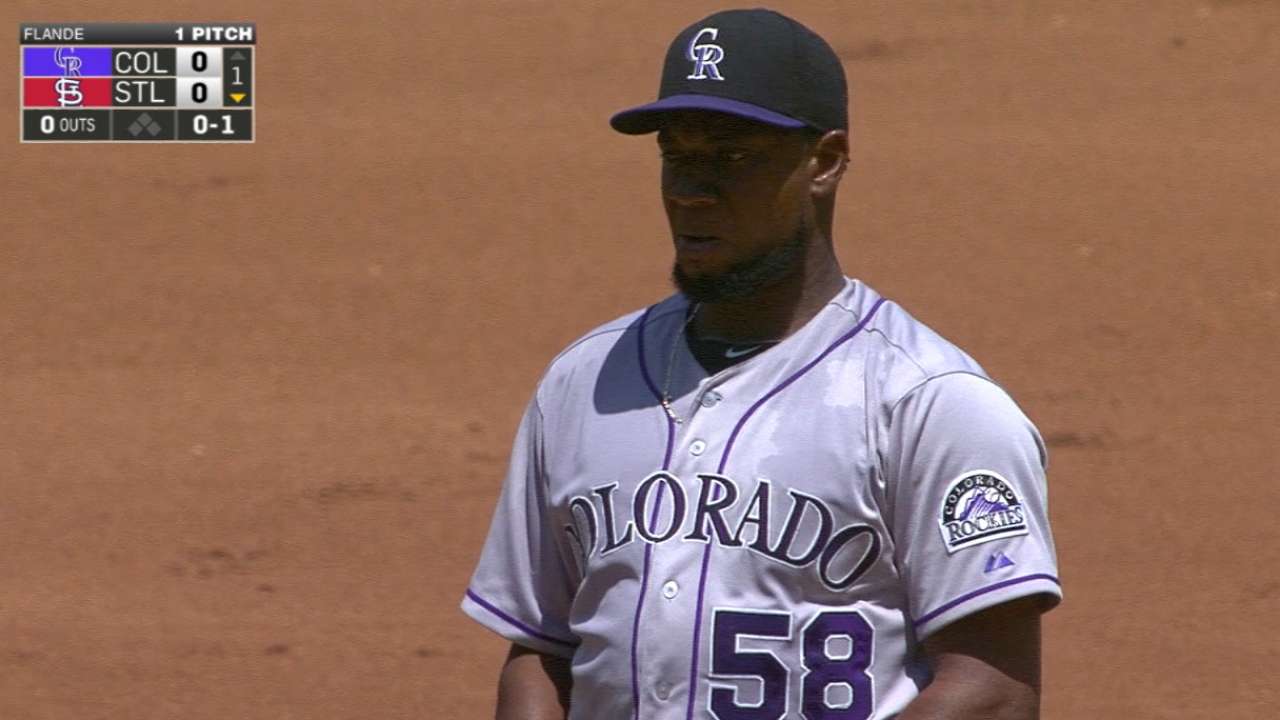 Butler's next start will be his fourth since being recalled on July 19. He is 3-8 on the year with a 5.45 ERA in 14 starts. On Monday, Butler allowed seven runs in four innings against the Mariners.
"He's a guy that's pretty hard on himself, even during his bullpen sessions," Weiss said. "That's something that we've tried to work with him on. And he has, there's an awareness about it now, and he catches himself doing it and he fixes it. I feel like he has gotten better. There's growing pains with any young player, young pitcher in this league, and that's part of it for him, controlling the emotions, during competition, especially."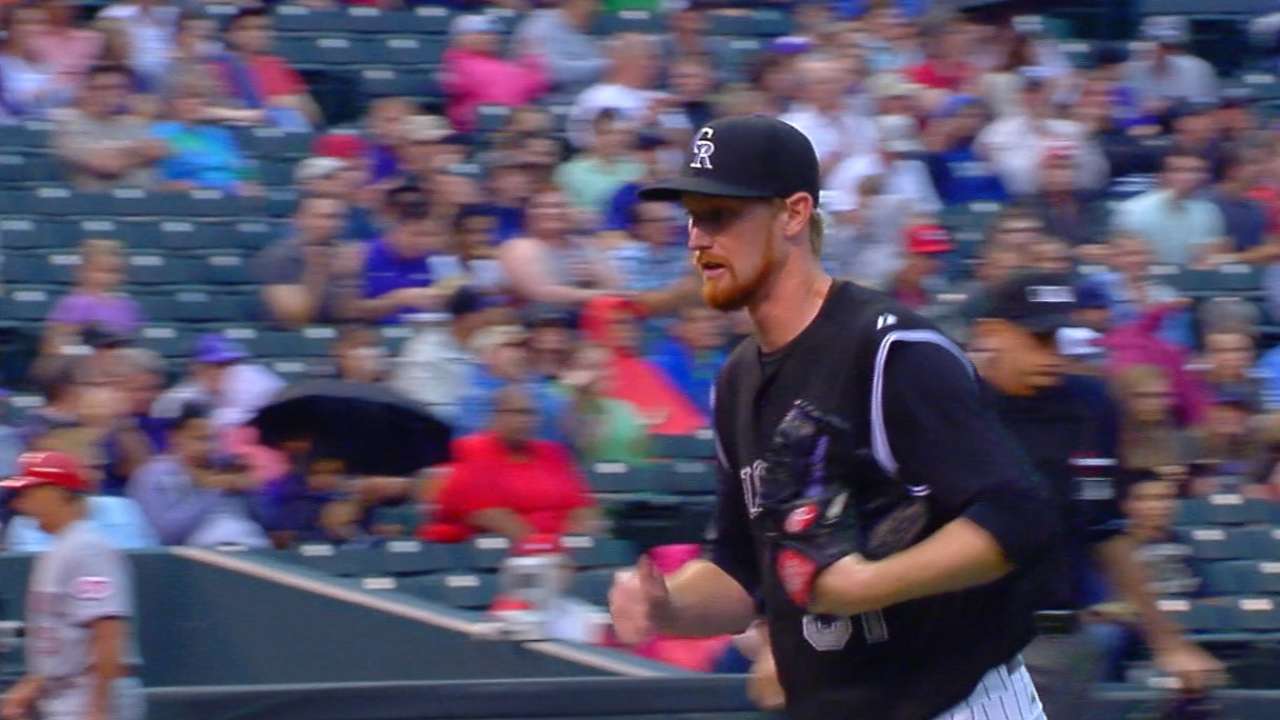 Jacob Emert is an associate reporter for MLB.com. This story was not subject to the approval of Major League Baseball or its clubs.