Statcast of the week: Kiermaier hits 96 mph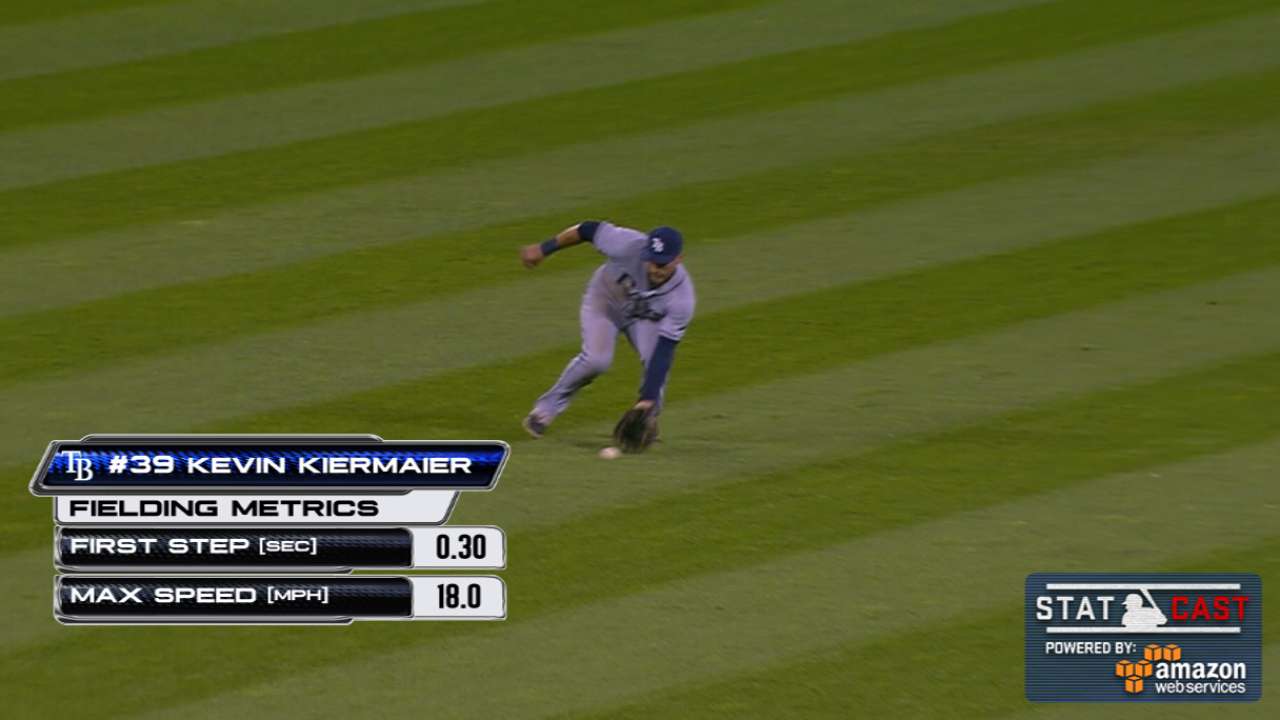 Rays outfielder Kevin Kiermaier has compiled quite the lengthy highlight reel this season en route to establishing himself as one of the league's best defensive outfielders.
This week was no different, so it comes as little surprise that Kiermaier is the subject of the "Statcast™ Play of the Week." Yet in this case, the focus is on Kiermaier's arm instead of his glove.
The speedy outfielder made a game-saving play in the ninth inning on Monday night against the White Sox, cutting down the potential tying run at home plate. As Statcast™ will show, Kiermaier's ability to make the play, however, went far beyond simply making a strong, accurate throw.
To set the scene, the Rays led the White Sox 5-4 at the time, with no outs and Sox shortstop Alexei Ramirez representing the potential tying run at second base. Adam LaRoche then lined a base hit up the middle, setting the stage for Kiermaier's latest gem.
The outfielder reacted quickly, taking his first step just 0.298 seconds after the ball left LaRoche's bat. He then reached a top speed of 18.0 mph before gathering the ball and firing it home at a whopping 96.1 mph, giving catcher Curt Casali plenty of time to catch it and apply the tag to a leaping Ramirez.
"I know it's a guy that throws above [average] and he's got a great arm and charges the ball hard," said White Sox third-base coach Joe McEwing. "I messed up. I tried to put the pressure on the defense."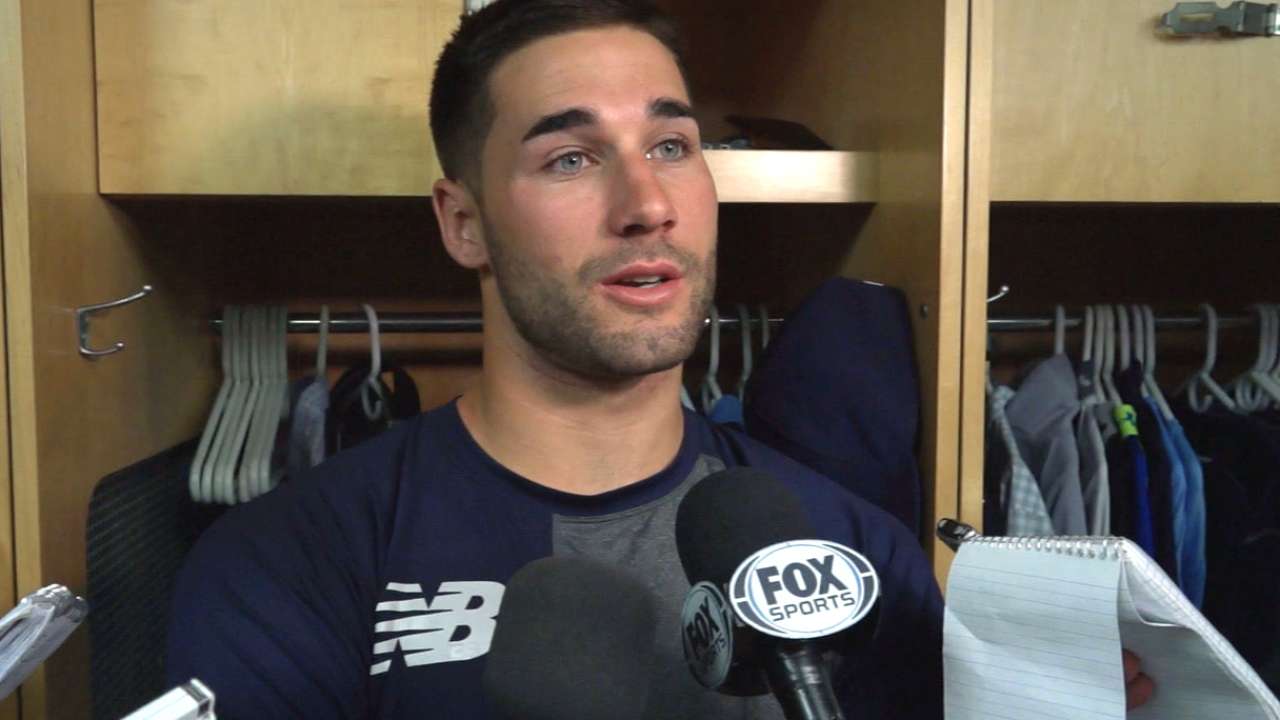 Kiermaier, whose 28 Defensive Runs Saved are 12 more than any other outfielder, was more than up for the challenge. In fact, despite already being known for having a strong arm, he actually managed to add a little extra zip to this particular throw.
When considering only his throws above 70 mph -- and thus cutting out any random lobs back to the infield -- Kiermaier has averaged 89 mph this season. Though a respectable number itself, he ramped it up another 7 mph to make his game-saving toss on Monday night.
"I got the ball and I peeked up at him and I saw that they sent him," Kiermaier said. "I told myself, 'Just make a nice, good, long, one-hop.' ... I short-hopped it and Curt made an unbelievable pick. I've hugged him at least seven times since the game's ended. I told him it was unbelievable."
That said, Casali had plenty of time to corral the ball, thanks to both Kiermaier's strong throw, as well as Ramirez's initial hesitation.
Statcast™ shows that it took Ramirez nearly a full second -- 0.966 seconds, to be exact -- to take his first step toward third base. In his defense, that less-than-optimal, first-step time was likely the result of waiting to make sure the ball was going to clear the second baseman.
From there, Ramirez reached a top speed of 19.1 mph in reaching home plate in just 8.36 seconds. That delayed first step, however, was just too much to recover from, especially given Kiermaier's closing speed and exceptional throw home.
"You have to be ready for that, and I wasn't surprised he sent me home," said Ramirez through interpreter and White Sox Spanish language broadcaster Billy Russo. "It was just the way the play goes and it didn't work out for us."
Paul Casella is a reporter for MLB.com. This story was not subject to the approval of Major League Baseball or its clubs.