Betts able to participate in hitting, light toss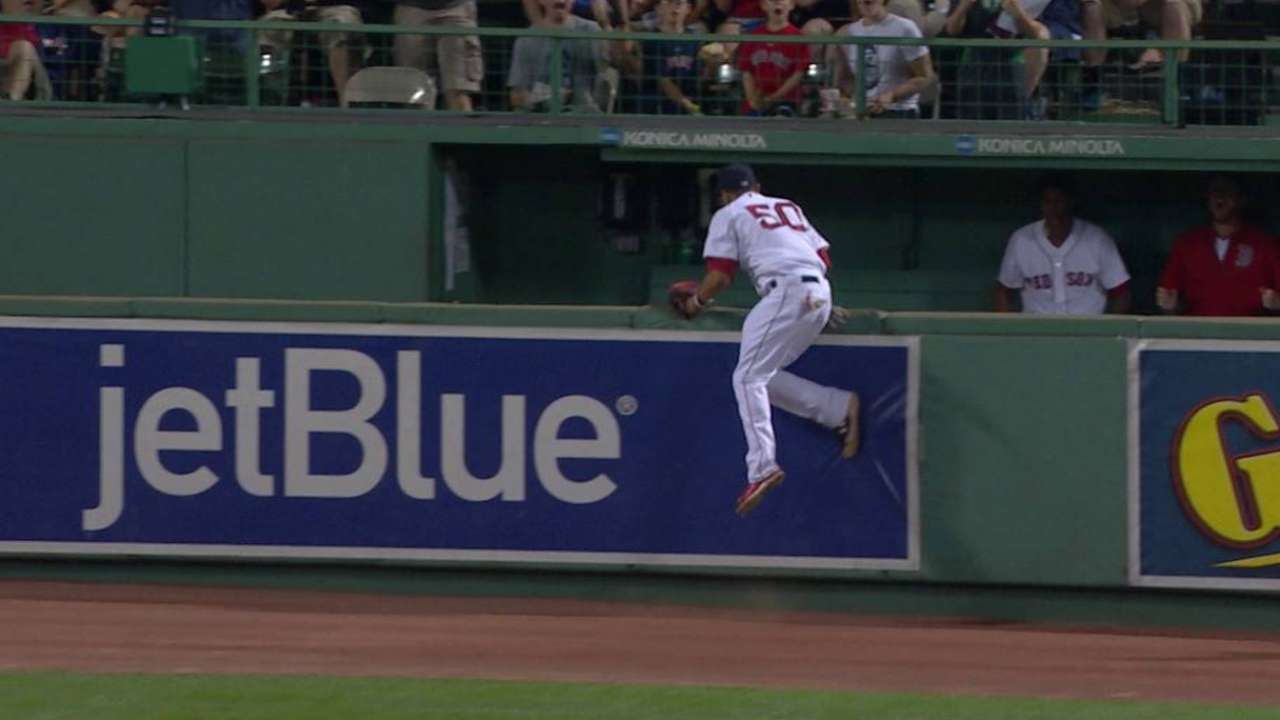 DETROIT -- After seeing concussion specialist Mickey Collins in Pittsburgh on Thursday, the results of which were encouraging, Red Sox center fielder Mookie Betts has been cleared to resume some baseball activities.
Manager John Farrell said the team does not anticipate any symptoms to come up leading up to Betts' return.
Keeping that in mind, however, Farrell noted the importance of Betts remaining symptom free over the next two days. On Friday, Betts hit in the cage and took part in some light toss before the series opener against the Tigers at Comerica Park.
"[Betts has] been cleared," Farrell said prior to the series opener. "The final submission of paperwork to MLB is, really, the last step. So, he's been cleared to go through all physical activity, but to be activated, there's still that final protocol of administrative paperwork."
Betts sustained his concussion when he flipped over the bullpen wall at Fenway Park on July 28.
The next step for Betts is to track pitches and go through a full pregame workout, provided that he passes without any symptoms over the next two days. Ideally, the Red Sox would like for Betts to be able to spend some time playing on the field before he is activated.
Farrell said that the hope is Betts will be able to rejoin the team in Miami when the Red Sox take on the Marlins in a two-game series starting on Tuesday.
Catherine Slonksnis is a contributor to MLB.com. This story was not subject to the approval of Major League Baseball or its clubs.