Smyly, Jennings progessing in injury rehab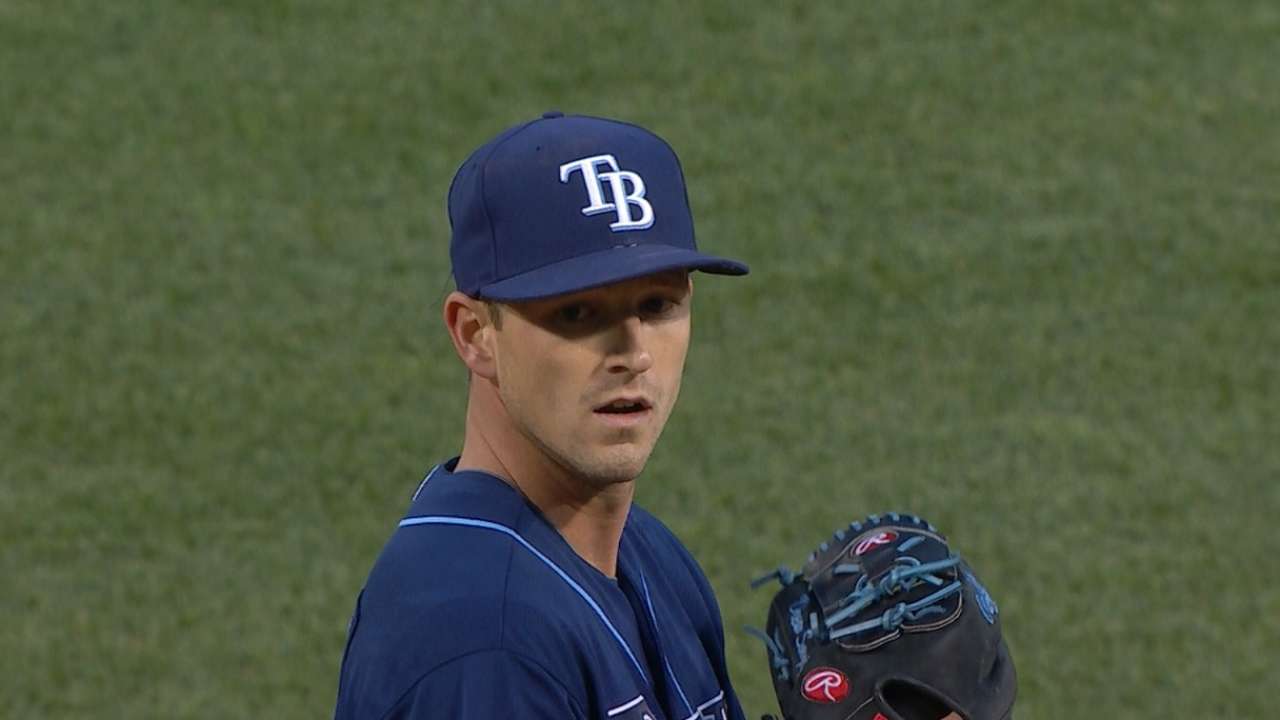 ST. PETERSBURG -- Drew Smyly and Desmond Jennings continue to inch their way closer to joining the Rays active roster.
Smyly made his third rehab start for Triple-A Durham on Thursday, tossing 74 pitches over 4 1/3 innings. Much like his other two rehab starts, the left-hander's numbers were far from spectacular -- allowing four runs on six hits -- but the Rays are satisfied with the way he is pitching.
"He threw the ball really well," Rays manager Kevin Cash said. "The numbers didn't necessarily suggest that, but he felt good and the velocity was good. He's recovering fine."
The "tentative plan" is for Smyly to make his next rehab start on Tuesday, but that won't become official until he tosses his bullpen session in the upcoming days.
Jennings has played five games for Durham, his most recent being on Wednesday. In those five games, the outfielder is 2-for-16 (.125) with both of his hits being doubles as he continues to work on his timing at the plate, among other things.
"I talked to Jared Sandberg, the Triple-A manager, the other day and he said Des is doing good," Cash said. "There are still a couple of hurdles to overcome -- stealing a base, sliding and different in-game situations -- but he's really been working hard and feels good."
In non-rehab news, Rays outfielder Steven Souza Jr. will have an X-ray on his fractured left hand -- an injury he suffered on Aug. 1 after being hit by a pitch from Boston's Joe Kelly -- in three weeks.
Souza is expected to miss four to six weeks with the injury, and the X-ray will further clarify when he should be able to return.
"I just don't want to do something to hurt it down the road," Souza said. "The way the doctor explained it is that if we come back too fast, then it could become something that I deal with for the rest of my career."
Troy Provost-Heron is an associate reporter for MLB.com. This story was not subject to the approval of Major League Baseball or its clubs.