Nava excited to be a member of Rays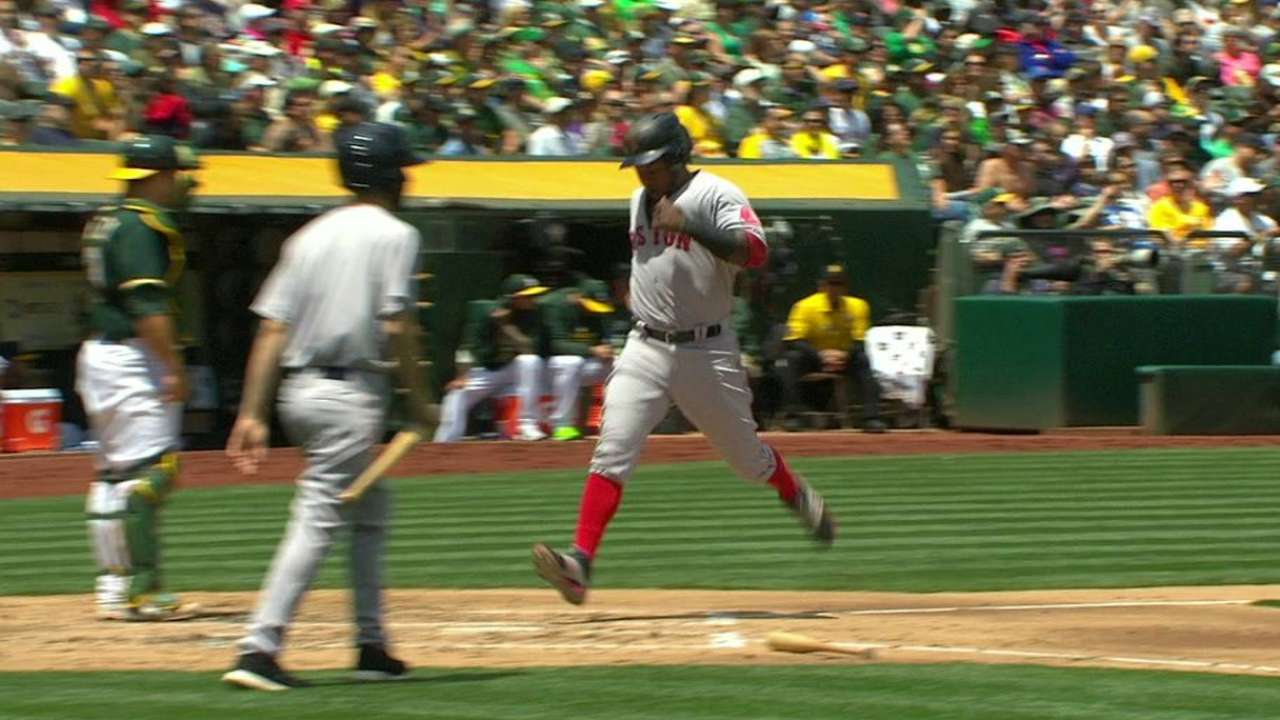 ST. PETERSBURG -- After playing five seasons with the rival Red Sox, Daniel Nava will make his Rays debut on Friday against the Mets at Tropicana Field.
Nava, who was claimed by Tampa Bay off waivers on Wednesday after being designated for assignment by Boston on July 30, will play in right field and bat seventh.
"I'm glad to be here," Nava said. "I'm glad they're giving me a chance to play. Obviously, I've seen the Rays a lot. They are always a challenge to face, whether it be pitching or just grinding games out, so I'm grateful that I'm on this side. We're close in the playoff hunt, and that's fun to be a part of."
The switch-hitter gives the Rays yet another left-handed batter to help them alleviate their struggles versus right-handed pitching, against which they are batting just .238 this season. Over his five-year career, Nava is batting .285 (289-for-1015) against right-handers with 18 home runs and 140 RBIs.
"[Acquiring Nava] does a lot in lengthening out our left-handed hitters," said, Rays manager Kevin Cash who was a teammate of Nava's in Boston in 2010. "Obviously, we play the matchups quite a bit. Hopefully it works out good."
In 31 career games at Tropicana Field, Nava, who missed more than a month this season with a strained left thumb, is batting .206 (21-for-102) with two home runs and 11 RBIs.
Troy Provost-Heron is an associate reporter for MLB.com. This story was not subject to the approval of Major League Baseball or its clubs.