Concussion symptoms keep Swanson out
No. 1 overall pick has lingering spells after getting hit by pitch two weeks ago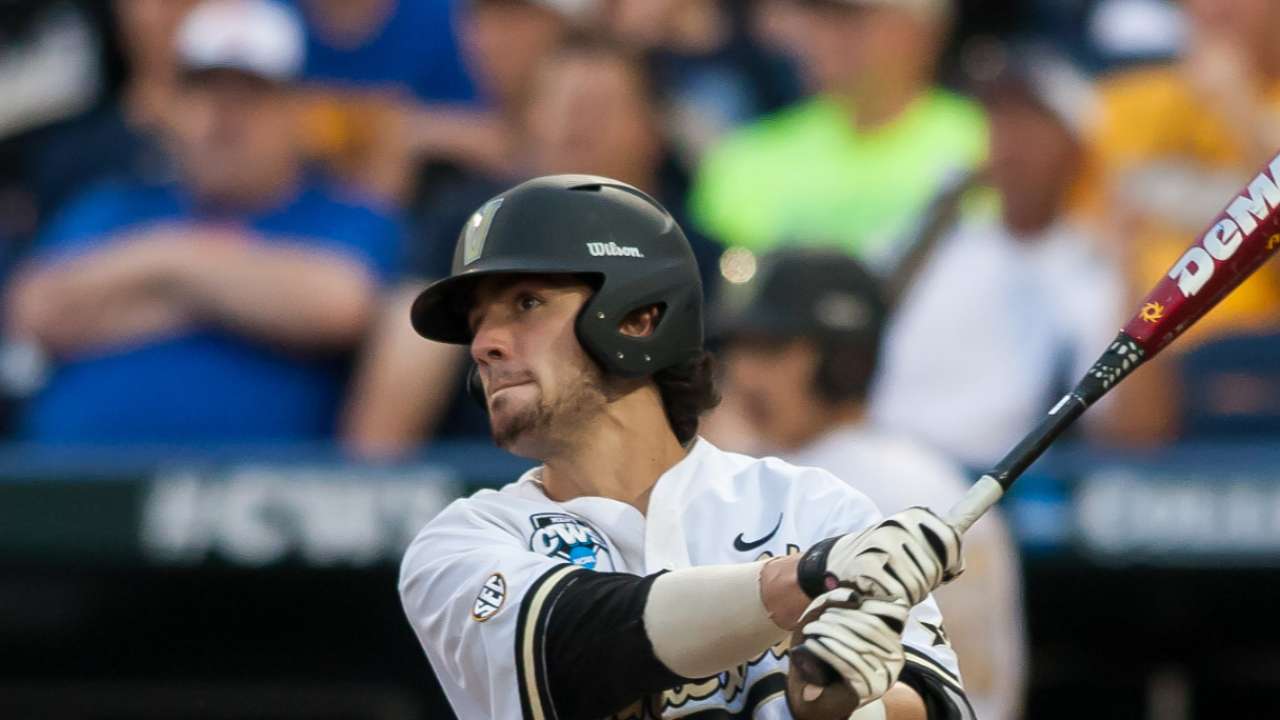 No. 1 overall Draft pick Dansby Swanson has yet to return to the field because of lingering concussion symptoms after he was hit in the face by a pitch two weeks ago.
"Every now and then, he'll have a little spell where he doesn't feel quite right," D-backs farm director Mike Bell told The Arizona Republic. "So that slows it down a little bit. I think we're almost there, but we're waiting for that one day where he's completely symptom-free."
Swanson, the club's No. 1 prospect and No. 12 overall per MLB.com, was hit in the face during a simulated game in his first action with the D-backs. The right-handed hitter was hit on the right side of his mouth. He suffered a mild concussion and needed 14 stitches.
"I think at this point he's even frustrated," Bell said. "Just one little thing here or there that kind of creeps up where he might get a little light-headed or something."
Cash Kruth is a reporter for MLB.com. Follow him on Twitter at @cashkruth. This story was not subject to the approval of Major League Baseball or its clubs.