Lyons recalled by Cards; G. Garcia optioned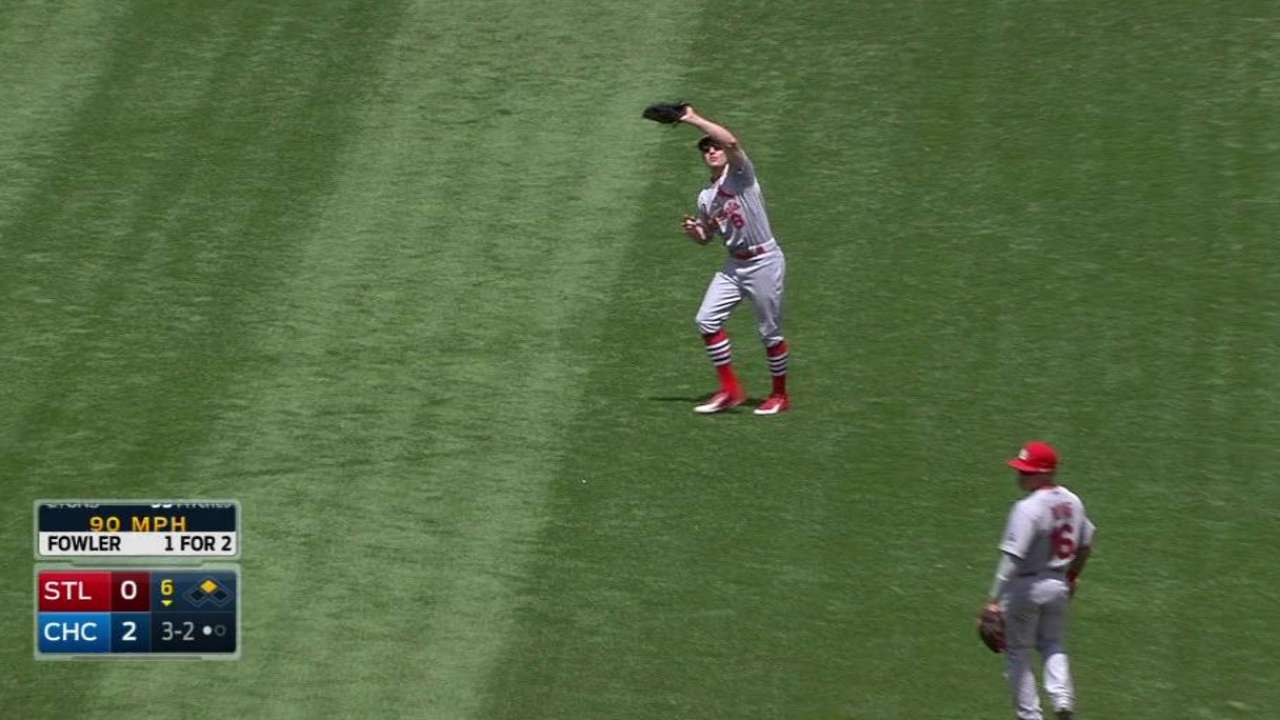 MILWAUKEE -- The Cardinals recalled left-hander Tyler Lyons from Triple-A Memphis on Friday in a move to provide coverage for a taxed bullpen. Lyons takes the roster spot of infielder Greg Garcia, who was optioned to Triple-A.
Manager Mike Matheny pointed to the 13-inning game with the Reds on Wednesday and the late stage of this season as reasons for the club's bullpen needing another arm.
"We have some guys that are beat up," Matheny said of his relievers before Friday's game against the Brewers. "Where we are in the season, there's quite a few pitchers that don't seem to be rebounding as quickly as they had in the past."
Lyons, 27, is being recalled for the fourth time this season. He's 8-5 with a 3.21 ERA in 15 starts for Memphis and 2-1 with a 5.02 ERA in six starts for the Cards this year. Garcia was hitting .350 (7-for-20) in 16 games with the Cardinals.
The left-hander's work in relief has impressed Matheny. Lyons carries a 1.13 ERA in 11 career relief appearances and has struck out 26 batters in 24 innings. Overall, lefties have batted .209 against him.
"With the breaking stuff he has, the mixture of the slider and the curve, he's a guy we're not afraid to throw in when you have a tough lefty in the middle," Matheny said. "He's developing into the kind of pitcher we hoped he would be."
The coverage Lyons provides will help newcomers Steve Cishek and Jonathan Broxton. Broxton was acquired from the Brewers at the Trade Deadline and pitched on Wednesday and Thursday.
"They have the potential to go into a second inning," Matheny said of Cishek and Broxton. "Neither have done too much of that, so we try to protect that, especially considering where we are in the season."
When asked if Lyons would stick in the bullpen past the off-day on Monday, Matheny wasn't willing to look that far ahead.
"We're just going day by day now," he said. "With the state of the staff now, we'll just take advantage of a fresh arm."
Brandon Curry is an associate reporter for MLB.com. This story was not subject to the approval of Major League Baseball or its clubs.