Brooks handcuffs powerful Astros
Young A's righty allows just one run over seven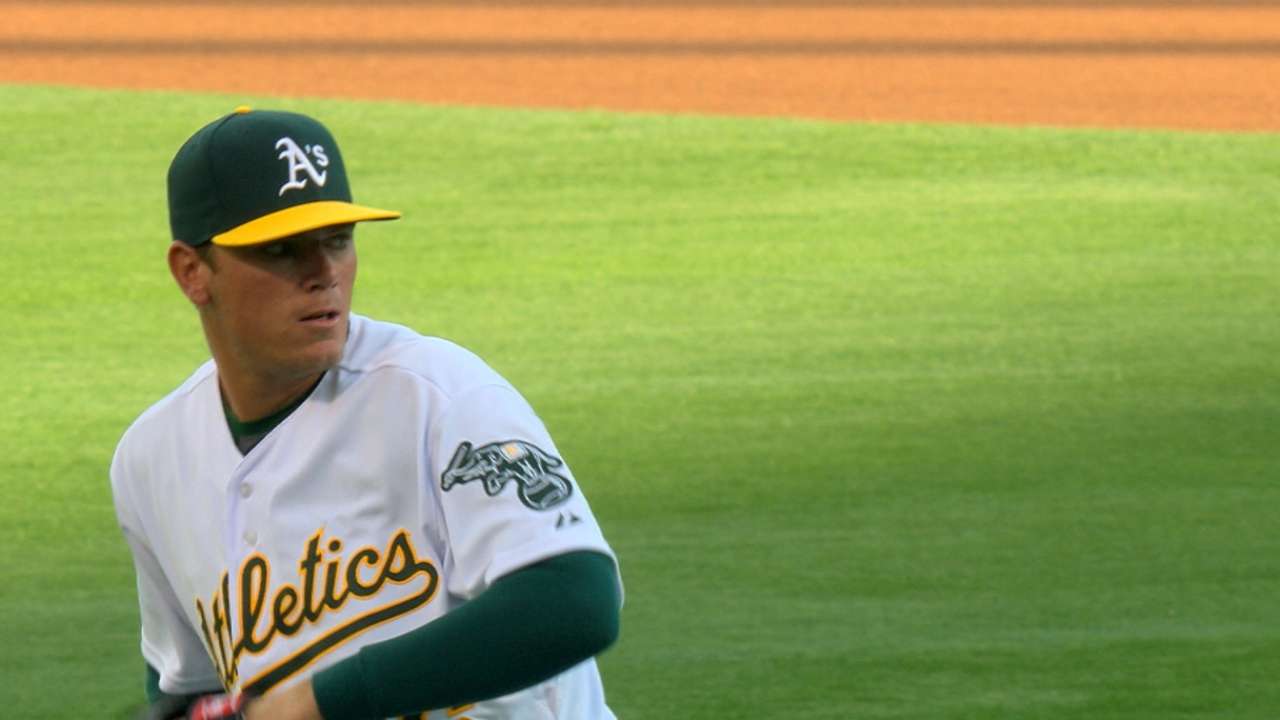 OAKLAND -- Aaron Brooks' dominance in the A's 5-4 loss to the Astros on Thursday was overshadowed by more late-inning bullpen issues, but the young right-hander left with a lead and impressed for the second straight outing.
Brooks pitched seven solid innings, yielding just one run and striking out seven. He has thrown 14 1/3 innings and given up a total of two runs in his two starts with the Athletics.
"Personally, it's nothing that I would change that I could comment on," Brooks said, "other than we lost the game."
A's manager Bob Melvin was impressed once again by Brooks' mix of composure and tenacity.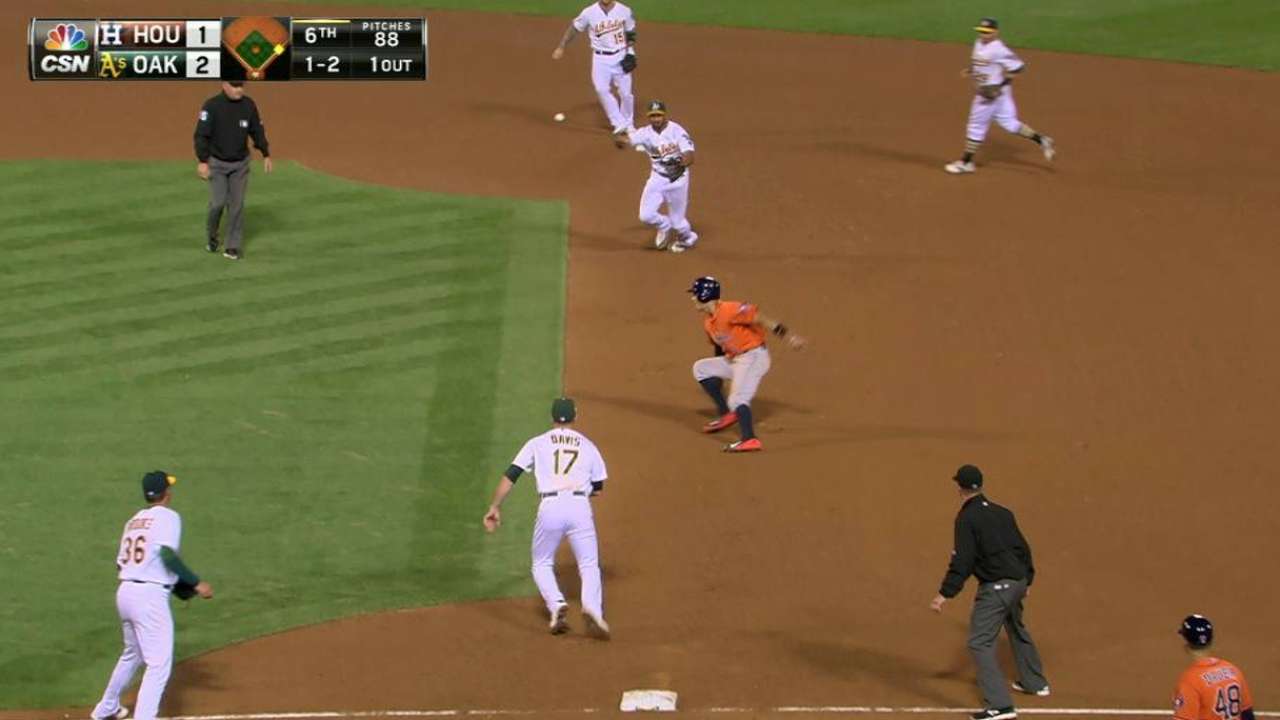 He flashed composure when his pitch count continued to rise in the seventh, but he ended up retiring the side 1-2-3. He flashed tenacity when he struck out Jason Castro to end that same frame and pounded his fist into his glove in celebration.
Brooks also struck out the side in the fourth and retired 10 in a row in one stretch.
"He pitched great." Melvin said. "That's all you can ask for. It would have been nice to reward him."
Brooks finished with 108 pitches (69 strikes), and Melvin knew Castro would be his last hitter regardless. The right-hander ensured he made it through seven innings, and he was pleased with the way he threw the ball overall.
"I think just being able to throw first-pitch strikes with any pitch was huge," Brooks said. "They're an aggressive team, for them not to be able to sit on any certain pitch definitely helped out."
Saturday, Brooks pitched to keep his spot in the rotation. Thursday, he pitched to cement it.
Brooks was largely a question mark coming over from Kansas City in the Ben Zobrist trade July 28, but he's exceeded expectations.
‪"It's a great opportunity, something the Royals weren't able to give me right now," Brooks said. "Really thankful that Oakland is real confident [in me] and willing to give me that shot."
Trevor Hass is an associate reporter for MLB.com. This story was not subject to the approval of Major League Baseball or its clubs.