MLB.com Columnist
Anthony Castrovince
5 pitching matchups we'd like to see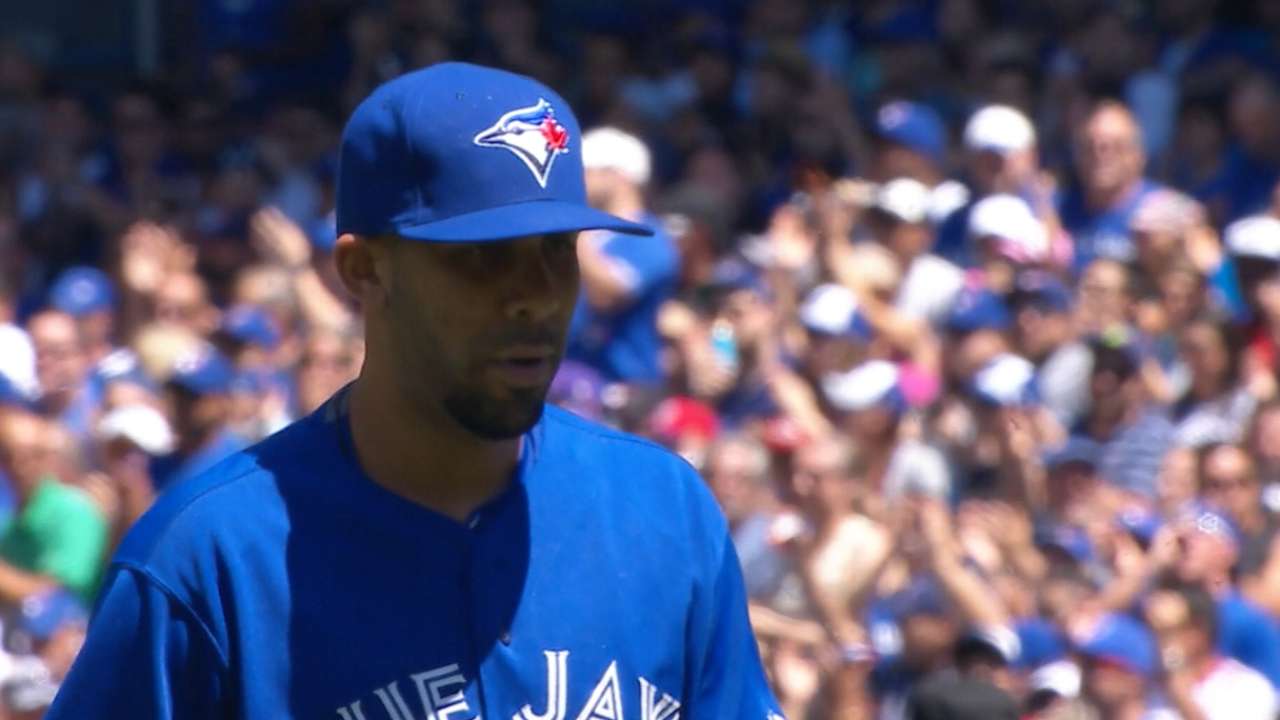 We had a couple of beauties on the probables page for Friday. A couple of rare beauties, at that.
Clayton Kershaw and Gerrit Cole will oppose each other in Pittsburgh. That's a battle of the reigning National League MVP Award winner and three-time NL Cy Young Award winner against a kid who looks increasingly capable of winning a few Cys of his own. They've never faced each other.
In Oakland, it's Sonny Gray opposite Dallas Keuchel. If the American League Cy Young Award voting were held today, a lot of people would have those guys first and second on their ballots, and deciding between them would be excruciating. They, too, have never faced each other.
This got us thinking about other alluring pairings that, for now, only exist in our imaginations. What's cool about this list, though, is that all five of them could potentially take place by the end of the year.
Here are five matchups the world deserves to see (and might soon).
David Price vs. Chris Archer
This would be a fun mentor vs. protégé matchup. And with Price back in the AL East and the Blue Jays facing the Rays twice in the season's last six weeks, it's quite possible they'll line up against each other.
Price was a role model for Archer from the time he arrived to the Rays, and the 26-year-old Archer has applied those lessons here in his first All-Star season, establishing himself as a legitimate ace and making Price's absence from Tampa Bay easier to stomach.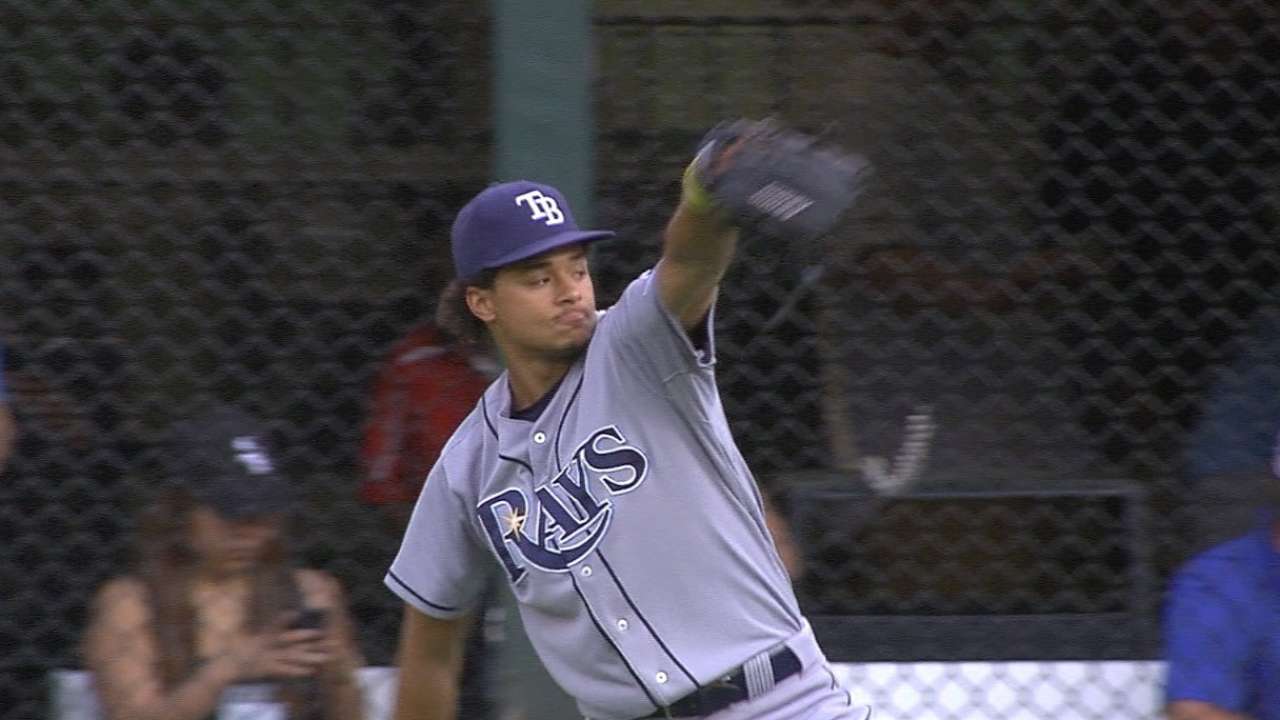 The mutual admiration society here is strong, as evidenced by this Twitter talk back in May:
@DAVIDprice14 I'm just trying to be as effective as my idol Cy Price.

- Chris Archer (@ChrisArcher42) May 30, 2015
Cole Hamels vs. Felix Hernandez
Hamels has made two starts against the Mariners over the years, and King Felix made one against the Phillies. But they've never opposed each other.
That's bound to change now that Hamels is in the AL West. Alas, it won't change this weekend, as Hamels is scheduled to oppose Hisashi Iwakuma on Friday, and Felix will oppose Colby Lewis on Sunday. But the Rangers and Mariners have another series later this month and two in September, so we'll see.
Hernandez made his debut in 2005, and Hamels arrived a year later. They now rank third and fourth among active pitchers in career ERA (3.08 for Hernandez, 3.31 for Hamels), trailing only Kershaw (2.47) and Adam Wainwright (2.98). They also both rank in the top 10 among active pitchers in strikeouts (2,091 for Hernandez, 1,850 for Hamels).
Jose Fernandez vs. Jacob deGrom
I suppose we tend to pair Fernandez and Matt Harvey in our minds, because they both had breakout seasons in 2013, in which they finished in the top five in the NL Cy Young Award voting, and they both had Tommy John surgery in '14.
But those two have opposed each other a couple of times already, so I'm rooting to see this matchup of the 2013 and '14 NL Rookie of the Year Award winners. I thought Fernandez's 2013 All-Star Game performance -- in which he retired Dustin Pedroia, Miguel Cabrera and Chris Davis on two strikeouts and a foul popup -- was about the most impressive inning I had ever seen from a young arm on the Midsummer Classic stage.
That was, until deGrom struck out the side on just 10 pitches when he faced Stephen Vogt, Jason Kipnis and Jose Iglesias. Kipnis described his four-pitch at-bat this way: "Good morning, good afternoon, ball outside, good night."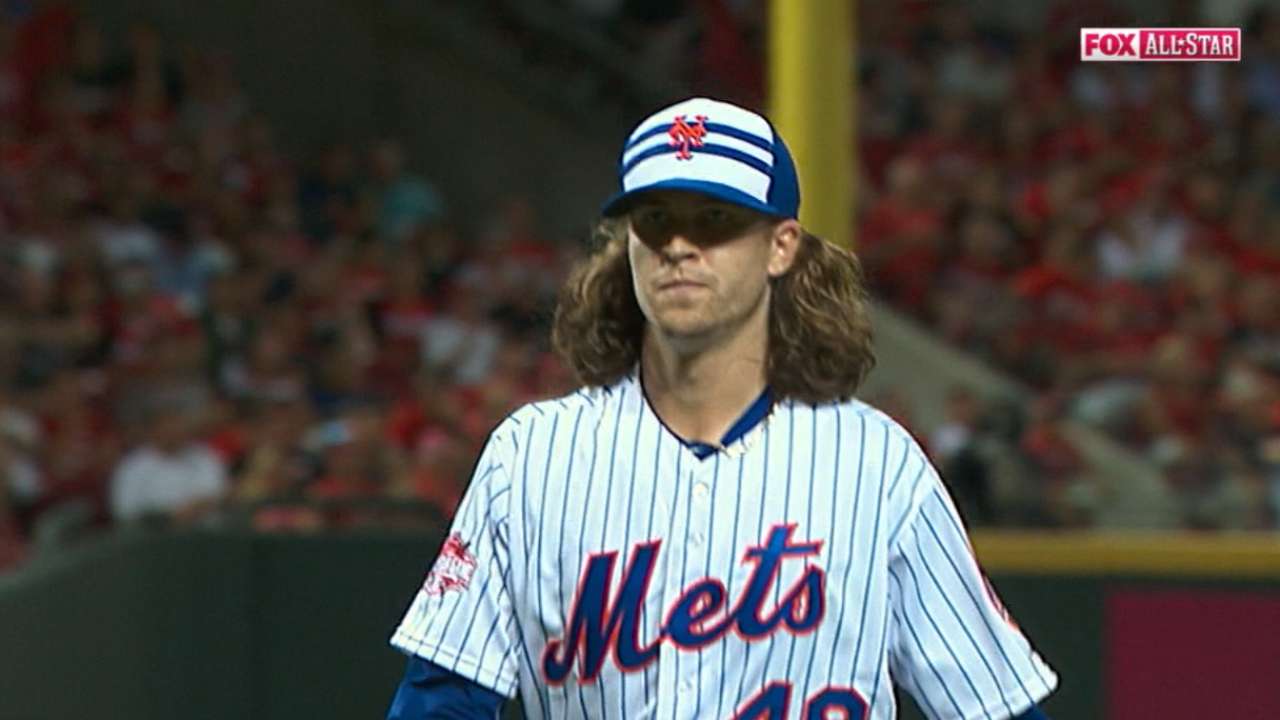 Clearly, these are two of the NL East's more electric arms. The fates are bound to align soon.
Johnny Cueto vs. Chris Sale
What a tease. The Royals and White Sox face each other this weekend, and Cueto and Sale are on the same schedule. They'll both be pitching Monday -- after the series is over.
But good news! If they stay on schedule, they'll meet the first weekend of September at U.S. Cellular Field.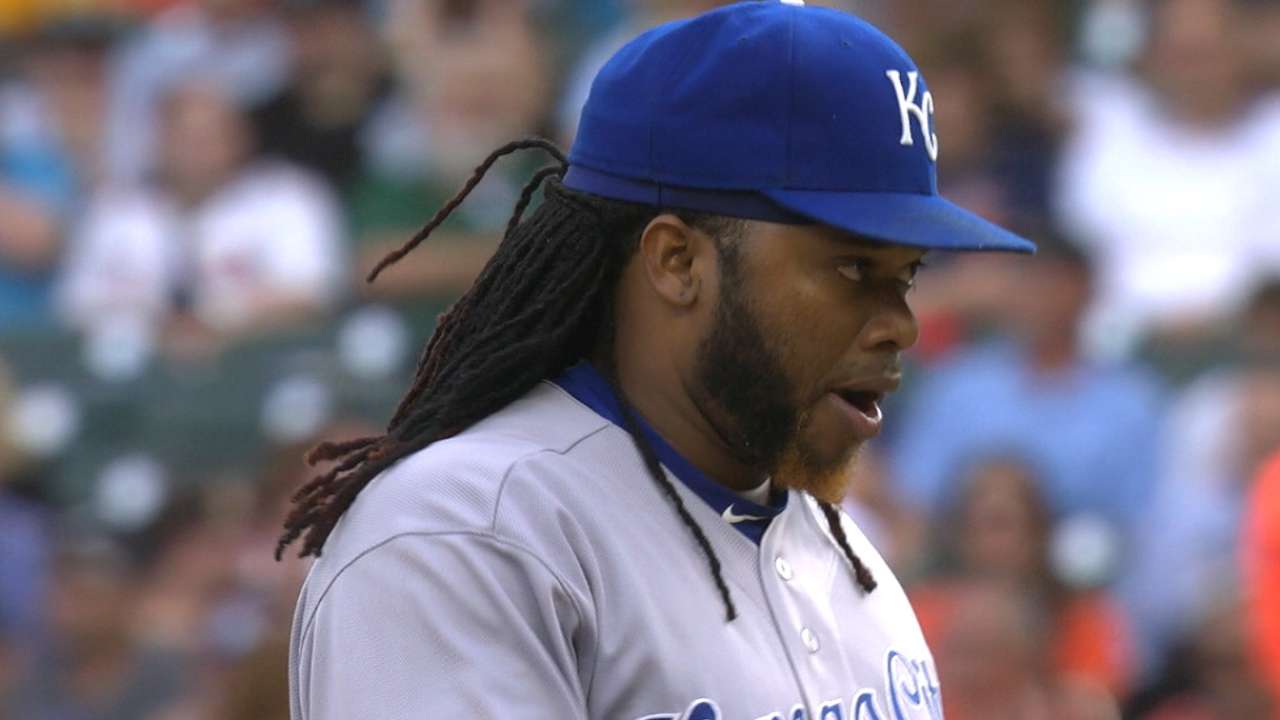 A study in contrasts here. Lefty vs. righty. The tall, lanky Sale vs. the short, stout Cueto. Sale's close crop vs. Cueto's flowing dreads. But they're similarly dominant. Going back to 2010 (Sale's rookie season), Cueto and Sale each rank in the top five in ERA (Cueto at 2.73, Sale at 2.94) and batting average against (Cueto at .224, Sale at .226).
Max Scherzer vs. Madison Bumgarner
The appeal here is obvious. These are two of baseball's more esteemed aces -- the $210 million man and the October legend. Scherzer faced the Giants a few times in his D-backs days, once in Interleague Play with the Tigers, and of course in the 2012 World Series. But he's never matched up against Bumgarner. That's a bummer (pun intended).
This would be a treat, on a pure pitching level. But that's not even why I want to see it. I want to see it because it would also be a treat when Bumgarner steps in the box against Scherzer.
Scherzer was outspoken earlier this year with his feelings about the idea of bringing the designated hitter to the NL, telling CBSSports.com, "Who would people rather see, a real hitter hitting home runs or a pitcher swinging a wet newspaper?"
Bumgarner, who has nine career home runs, took issue with that "wet newspaper" remark, telling the San Jose Mercury News: "Oh, well, my wet newspaper is 34 1/2 inches, 33 1/2 ounces, and I'm waiting on some new ones right now."
Yeah, this would be a fun matchup.
Here's the bad news: The Nats and Giants face each other next weekend, but Scherzer and Bumgarner aren't aligned. Scherzer's next start is scheduled for Sunday against the Rockies, while Bumgarner is to go on Tuesday.
But there's always October.
Anthony Castrovince is a reporter for MLB.com. Read his columns and follow him on Twitter at @Castrovince. This story was not subject to the approval of Major League Baseball or its clubs.