A's all too familiar with close losses
Oakland rallies late, but misses chances to win it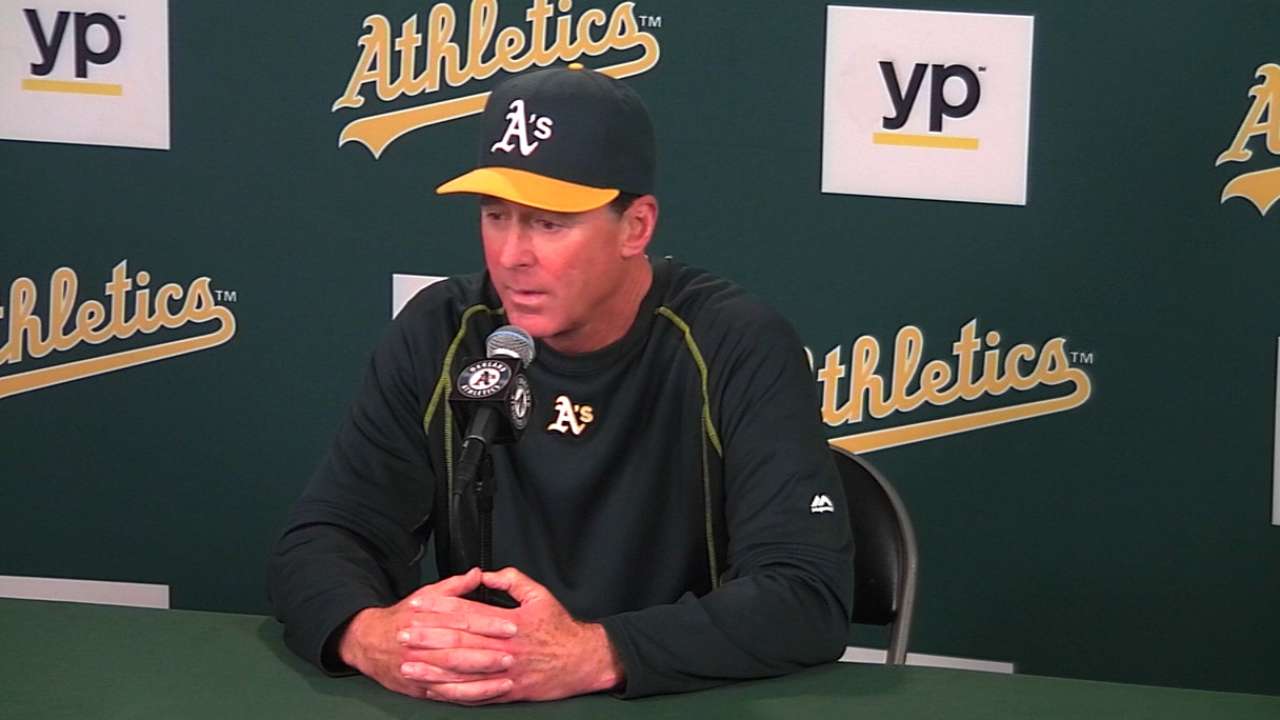 OAKLAND -- The way Thursday's 5-4, 10-inning loss to the Astros unfolded for the A's was nothing new.
It's been happening all season, and they even lost in a similar fashion the day before.
"We came up a little short," A's manager Bob Melvin said. "We've done that a lot this year."
The A's are 0-54 when trailing after eight, 11-26 in one-run games and have lost 10 of 14 overall.
They nearly beat one of the best teams in baseball, but instead took another tough loss. For the second straight day, the opposing team scored in the top of the 10th and went on to win.
Wednesday, it was Chris Davis, who clobbered a go-ahead grand slam to spark the Orioles. The next day, it was former Athletic Jed Lowrie, who atoned for an error that helped the A's climb back in the ninth with a go-ahead RBI double in the 10th.
"There's positives, but obviously the loss was a negative," Ike Davis said, "but at least we didn't give up."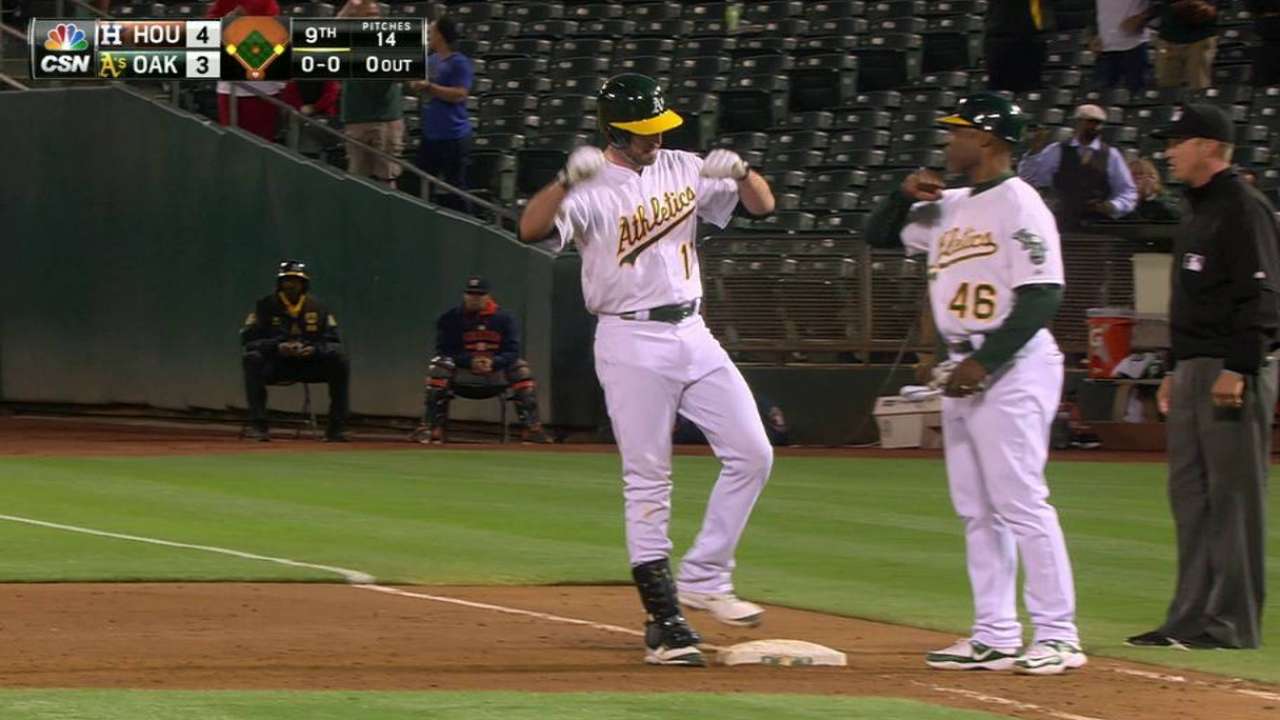 The A's trailed, 4-2, entering the ninth after a booming go-ahead shot from Astros rookie sensation Carlos Correa, but they didn't fold.
Lowrie's throwing error helped the A's put runners at the corners with no outs, when Davis drove home Stephen Vogt with a single to right-center. Three batters later, Billy Burns beat out a throw at first to avoid a double play, bring home the tying run and keep the game alive.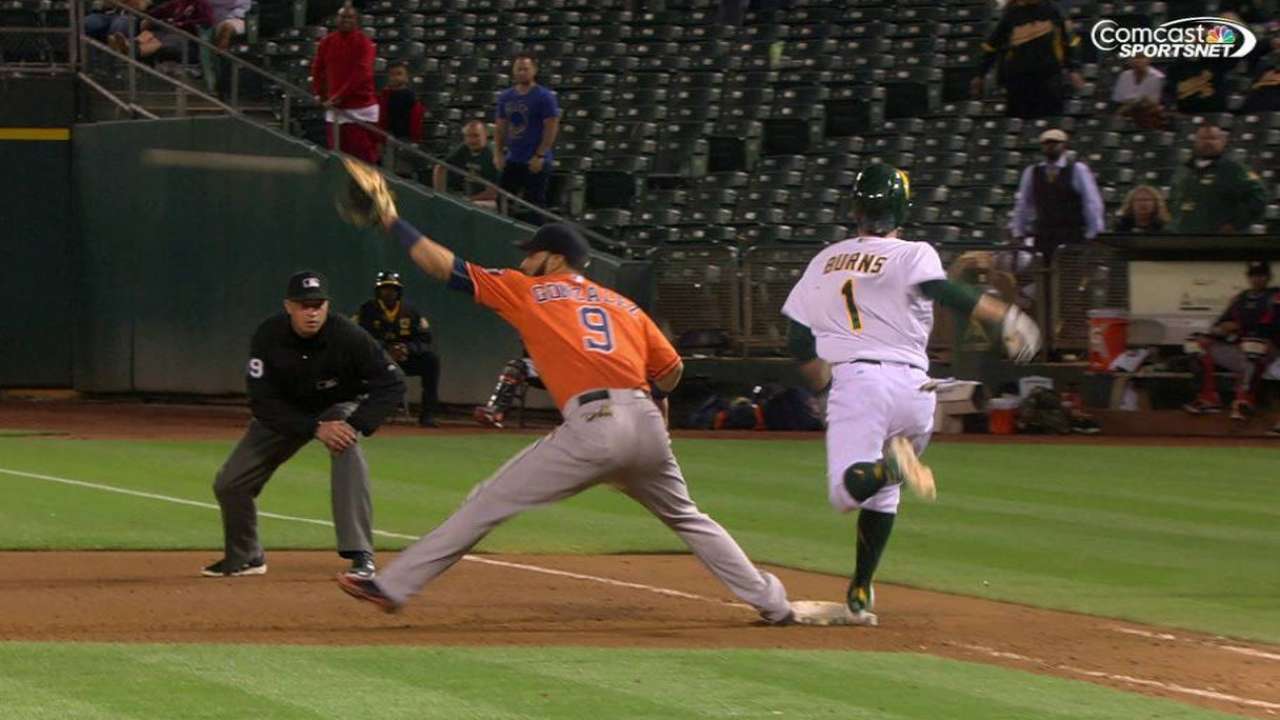 Coco Crisp was the next batter, and he belted a ball to right that both Melvin and Davis thought had a chance to leave the yard.
"I thought it was a homer for sure," Davis said. "This park is weird sometimes. I thought it was a no-doubt home run."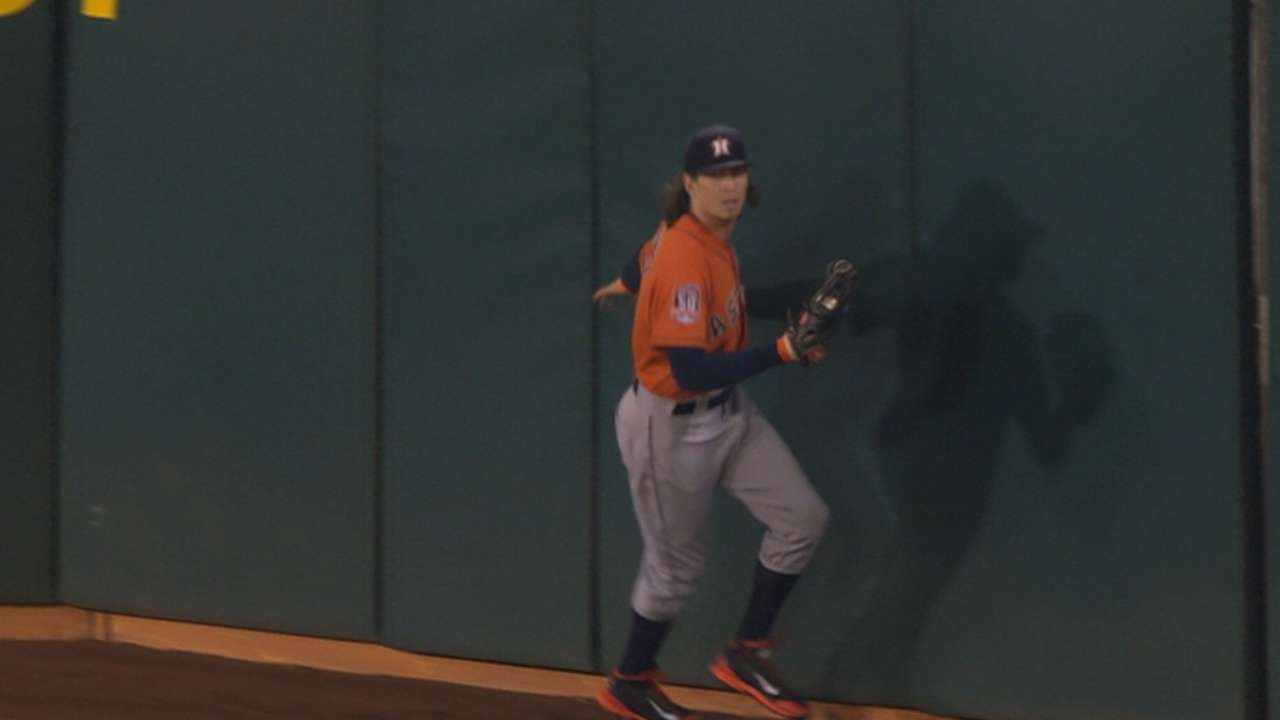 Even a long single would have given Oakland a walk-off win, but instead the game went to extras and the A's learned their all-too-common fate.
They had their chances, as they have many times this year. They even capitalized on some, but didn't do enough to complete the comeback.
"It's tough," Melvin said. "We've lost many games like this this year. It comes down to a bunch of little things. Coco's ball, we had a good feeling it was at least off the wall, and that's the game right there."
Trevor Hass is an associate reporter for MLB.com. This story was not subject to the approval of Major League Baseball or its clubs.