Schwarber impressing with swing, catching
Rookie hits first homer at Wrigley Field, works well with pitching staff
CHICAGO -- Kyle Schwarber finally got to celebrate a home run at home.
The rookie catcher hit his first homer at Wrigley Field on Thursday night in the Cubs' 5-4 victory over the Giants, belting a three-run shot in the second inning. He's now homered in back-to-back games and in three of his last four.
"They're working him hard," Cubs manager Joe Maddon said. "The big thing with him is he's not chasing out of the zone right now. That's why he's doing all that damage. He's getting in good counts, and when they throw a pitch that he likes, he's not missing."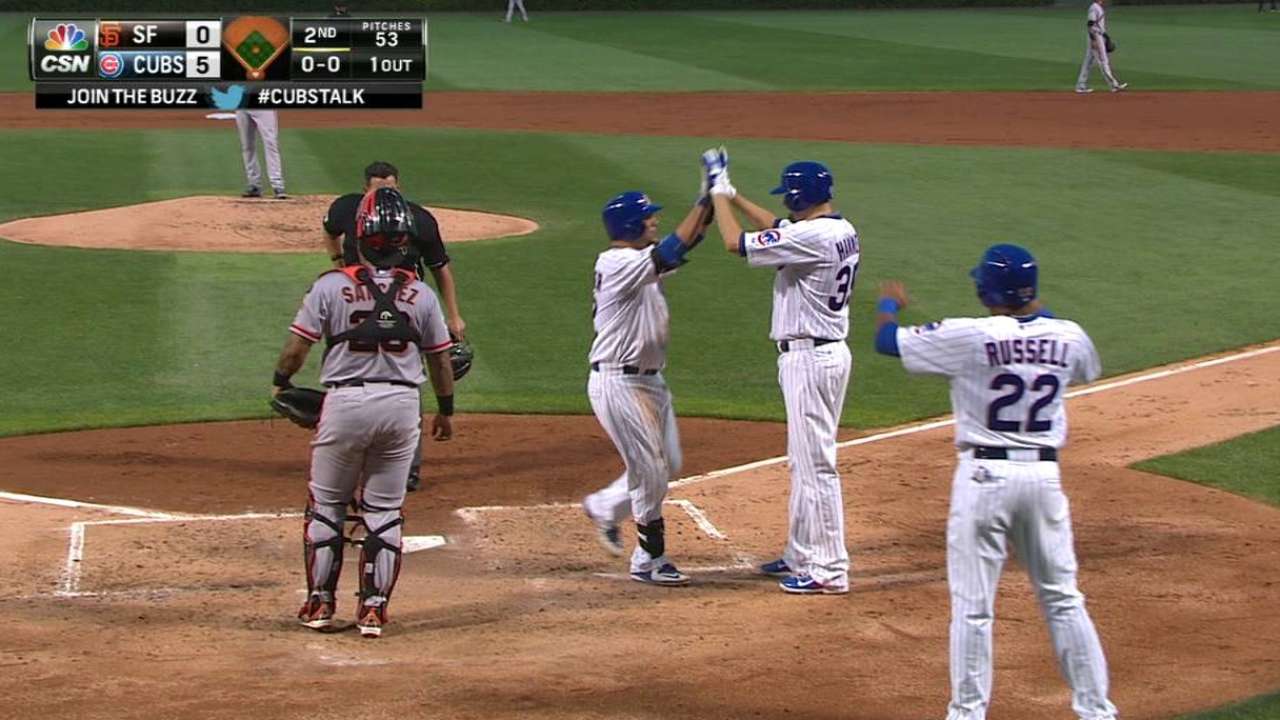 Schwarber's short, compact swing and patience at the plate is not only effective, it's a little unique.
"He's different," Maddon said. "I love the way he starts the bat. He really uses his hands well. It's not an aluminum bat armsy swing, it's a very much wooden bat handsy swing. It's not going to go away. He'll struggle at some point; of course he will. He thinks he can hit, he knows he can hit, and that's a big part of his success."
The Cubs' 2014 first-round Draft pick, Schwarber is batting .342 in 25 games and impressing the pitchers as well.
"I have no complaints with Kyle," starter Jason Hammel said. "The hitting talks for itself; the guy can swing it. He and I are still working together. He did a lot of great things last time and good things today."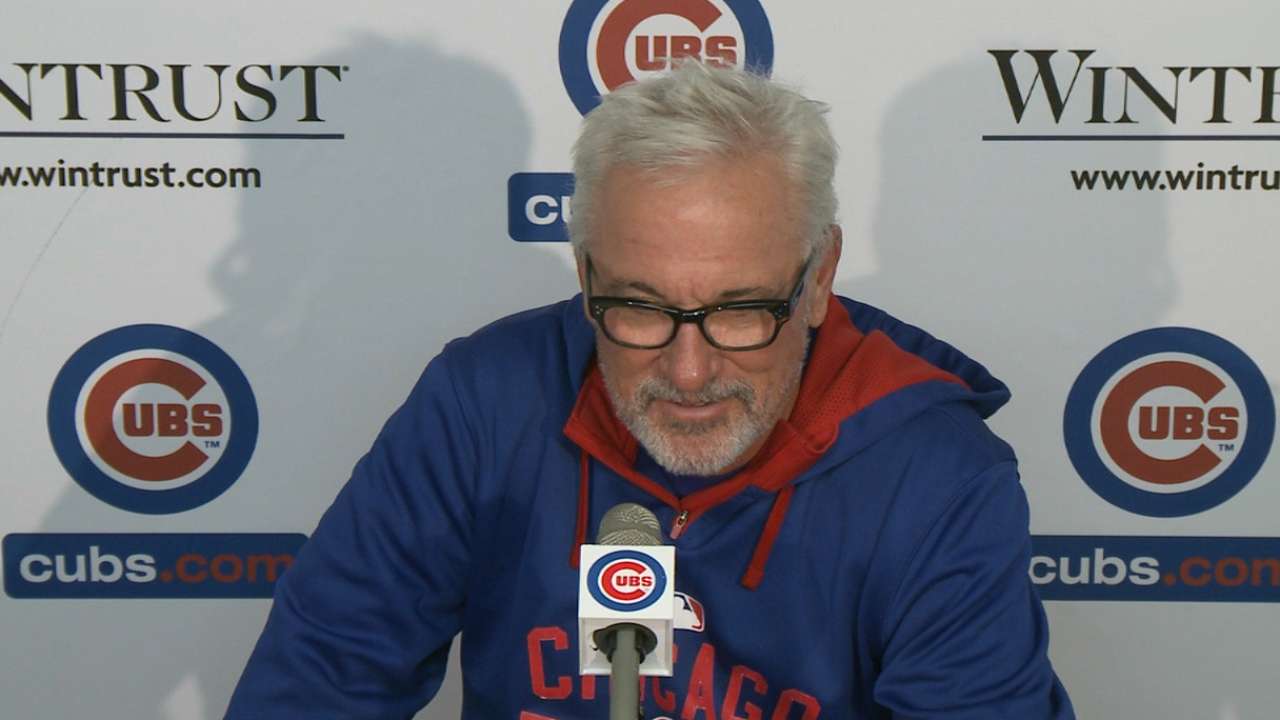 Said Anthony Rizzo: "He's got to deal with the whole pitching staff as well. He's picking [David] Ross' brain, talking to all the pitchers. It's really impressive. He's done a good job."
What was his approach? Schwarber said he knew Giants starter Chris Heston had good sink on his pitches and was simply looking for something he could drive. And the Cubs fans at Wrigley helped him celebrate.
"It was a good experience," Schwarber said. "The fans here are awesome. Hearing them cheer -- it's a great feeling."
Carrie Muskat is a reporter for MLB.com. She writes a blog, Muskat Ramblings. You can follow her on Twitter @CarrieMuskat and listen to her podcast. This story was not subject to the approval of Major League Baseball or its clubs.