Hammel gets short leash in big game vs. Giants
Starter unhappy being pulled in fifth as Cubs treat opener like playoffs
CHICAGO -- Jason Hammel was surprised to see Cubs manager Joe Maddon come out to remove the right-hander in the fifth inning Thursday after the pitcher had walked two Giants batters back to back.
But Maddon is already in playoff mode -- the Cubs and Giants are battling for a Wild Card spot -- and felt he needed to make a switch in what would end up a 5-4 Cubs victory.
"He had really good physical stuff from where I was sitting," Maddon said of Hammel. "I did not want to let them back into the game right there. I thought it was really important. It's been my experience that when you get to the playoffs, there's some really great work done in the fifth, sixth and seventh innings by relievers who don't get any credit for it."
Justin Grimm deserves credit. He replaced Hammel, retired the next three batters and was credited with the win. Chicago now has a half-game lead over San Francisco in the Wild Card standings.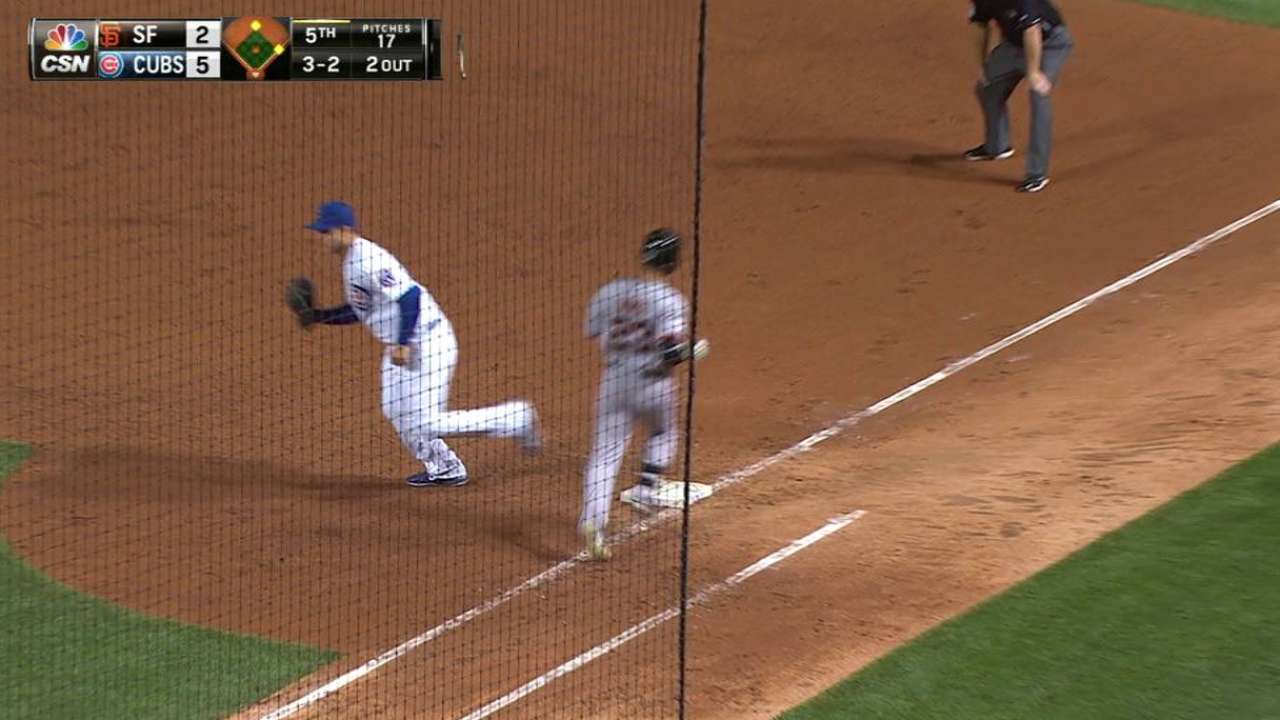 Maddon and Hammel did talk about what happened after the game.
"I felt like I'd earned the right to kind of get out of that situation," Hammel said. "It is what it is. He leveled with me. We're on the same page.
"I understand the magnitude of the situation and I don't want to make a big deal of it. As a competitor, I want to be out there and clean up my own mess."
Hammel has not finished the sixth inning in his last five starts and now has given up a home run in three straight. Brandon Belt hit a two-run shot in the Giants' fourth.
Cubs rookie catcher Kyle Schwarber didn't sense Hammel was losing his command.
"I think he was still doing a good job," Schwarber said. "I felt they were putting some good swings on some balls. The home run they hit wasn't a bad pitch. It was a good piece of hitting."
"Physically, that's the best I've felt," Hammel said. "I would've liked to have worked through it. I was able to talk to Joe and we're on the same page. Bottom line, we won the ballgame."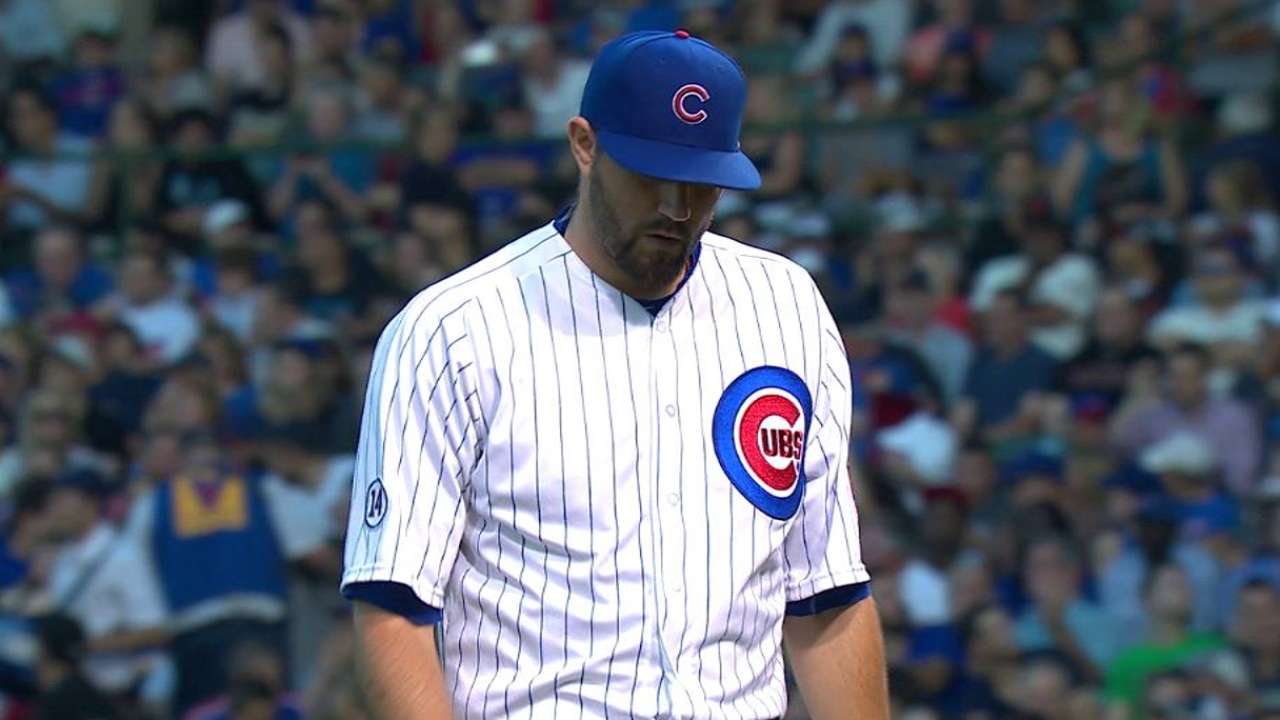 There was a different buzz at Wrigley Field for the start of the four-game series. Maddon wanted to keep that good vibe in the Cubs' favor.
"You get off to such a quick lead -- to relinquish that and lose that game would've been a very difficult loss," Maddon said. "I just thought we did not want to let it slip away tonight."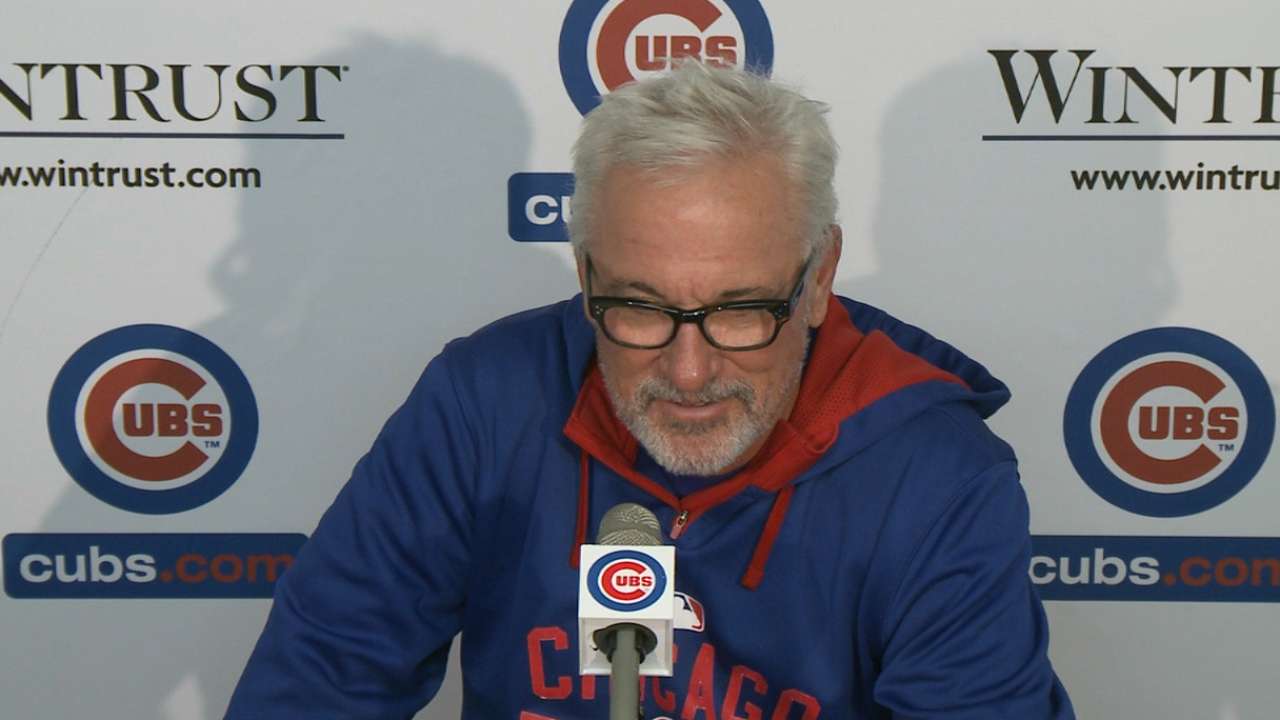 The Cubs bullpen was rested, and Maddon felt he had enough arms to fill in after Hammel's early exit.
"This is a tough ballgame, a tough team," Hammel said. "They battled back from a big deficit today and we were able to pull it out. Kudos to us. We're going to continue to grind."
Carrie Muskat is a reporter for MLB.com. She writes a blog, Muskat Ramblings. You can follow her on Twitter @CarrieMuskat and listen to her podcast. This story was not subject to the approval of Major League Baseball or its clubs.