Braves' contributors thrive in 'land of opportunity'
Not expected to even be on roster, Perez, Castro, Marksberry, Garcia stepping up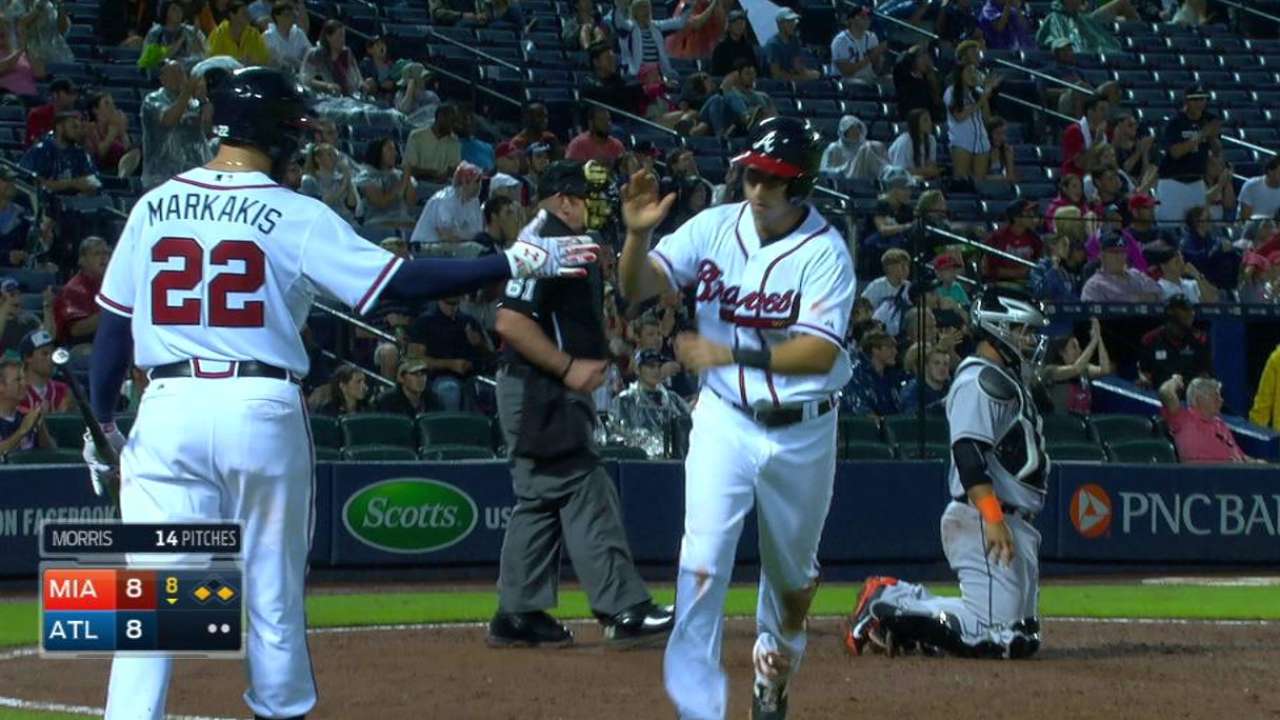 ATLANTA -- Now that the Braves have made a few significant trades and been saddled with a few key injuries, they are progressing through this season's final two months with a number of players who were never targeted to spend much time in Atlanta this year.
Thus it could be argued that many of the contributions the Braves receive the rest of the way will be unexpected. But there was still reason to pause at the conclusion of Thursday night's 9-8 win over the Marlins and realize how it was to watch a Major League game during which Daniel Castro, Matt Marksberry, Adonis Garcia and Eury Perez shared the spotlight.
"It's the land of opportunity," Braves manager Fredi Gonzalez said. "We came out of Spring Training and we had a nice baseball team. We had to do some stuff for the future of our organization. We've gotten some pieces and we've battled."
The Braves' decisive blow in this slugfest came courtesy of the two-out, eighth-inning single delivered by Perez, who was the only of these four aforementioned players who entered the season with any reason to believe he'd eventually be on Atlanta's roster. But as he quickly faded in the center-field battle during Spring Training, there wasn't much reason to believe he would make the offensive (.288 batting average in 111 at-bats) and defensive contributions that he has since being promoted from Triple-A Gwinnett on June 18.
"He puts the ball in play," Gonzalez said. "Good things happen when you put the ball in play. He can do a lot of good things to help a Major League team win a game."
The Braves knew Castro was capable of providing a solid defense while filling in for injured Gold Glove shortstop Andrelton Simmons this week. But they did not anticipate that he'd cap his second three-hit game in a span of three days with a single that helped put him in position to score on the game-winning single Perez hit off Marlins reliever Bryan Morris.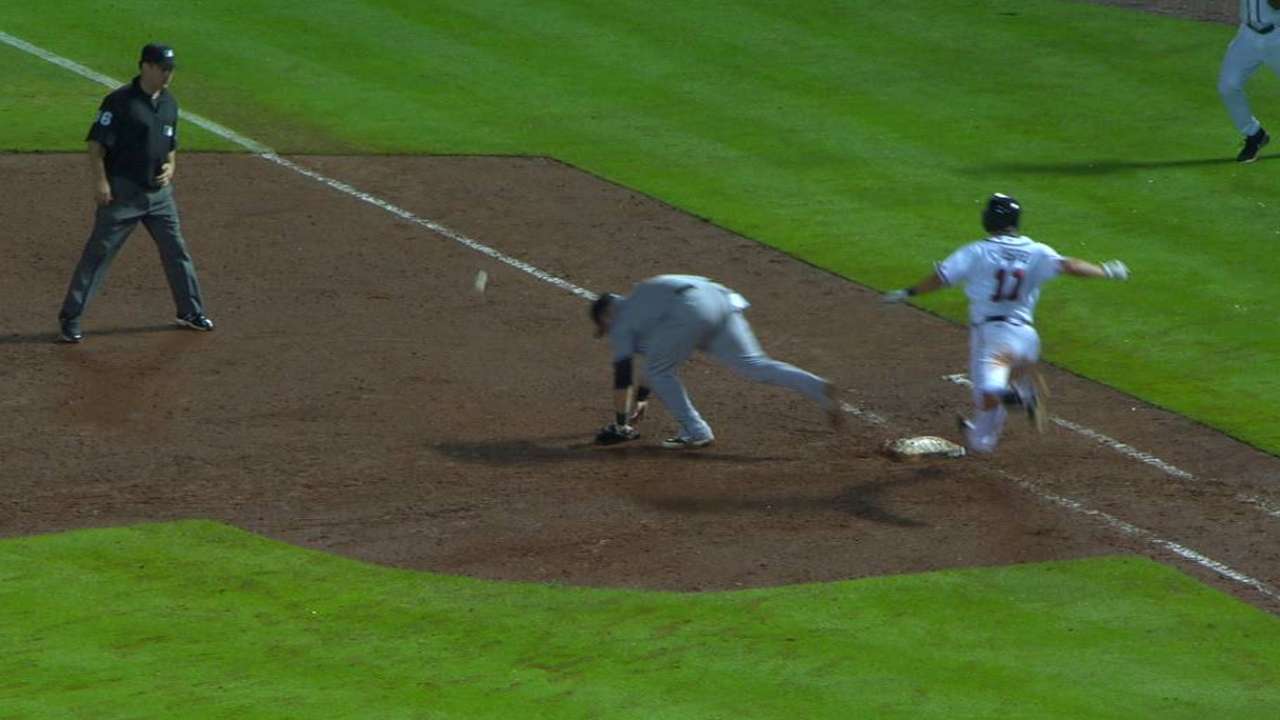 Castro spent most of this season playing in Gwinnett with Garcia, the 30-year-old Cuban who spent three seasons in the Yankees' farm system before landing with the Braves during the final week of Spring Training.
Garcia, who has spent the past two weeks as Atlanta's primary third baseman, contributed to Thursday's win with a two-run homer in the fifth inning. The four homers he has hit in 50 at-bats trumps the three homers he hit in 331 at-bats with Gwinnett this season.
"Everyone's been doing their job," Braves veteran catcher A.J. Pierzynski said. "It's been fun to watch. We keep calling up these guys that a lot of people don't know, and they keep doing their job well. We keep sticking them in spots and they keep performing."
Marksberry began this season at Class A Advanced Carolina with the hope he might eventually reach the Double-A level. But the lefty reliever got his unexpected call to the Majors after the Braves traded Jim Johnson and Luis Avilan to the Dodgers last week. His 1 2/3 perfect innings of relief provided Perez a chance to deliver Thursday's game-winner.
"They have given me a chance and I'm going to just run with it and do whatever I have to do to stay here," said Marksberry, who has not allowed a hit in 12 at-bats against left-handed hitters.
Mark Bowman is a reporter for MLB.com. This story was not subject to the approval of Major League Baseball or its clubs.