CC has run-in with umpire during solid start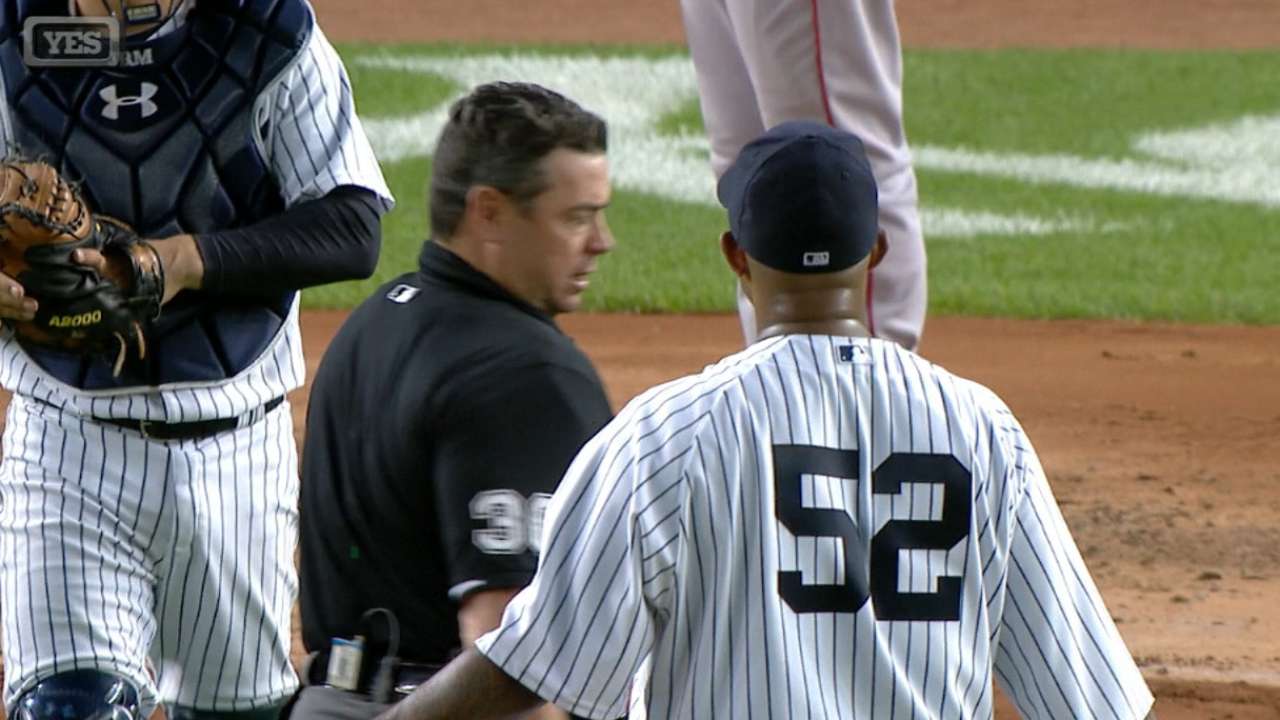 NEW YORK -- CC Sabathia's motor appeared to be running hot even before pumping his fist following a big strikeout of David Ortiz, having had a brief run-in with home-plate umpire Rob Drake in the fourth inning of the Yankees' 2-1 victory over the Red Sox on Thursday night.
Sabathia appeared to be peeved at a 2-2 pitch to Hanley Ramirez that was ruled a ball, and the lefty paced around the mound while regrouping. Drake ventured to the mound to deliver a baseball, and while there, advised Sabathia to calm down.
"I mean, I guess he got mad about the 2-2 pitch to Hanley, me walking kind of off the mound, which had nothing to do with him," Sabathia said. "I didn't complain about one pitch all night, so for him to come out and tell me not to walk around the mound, it pissed me off."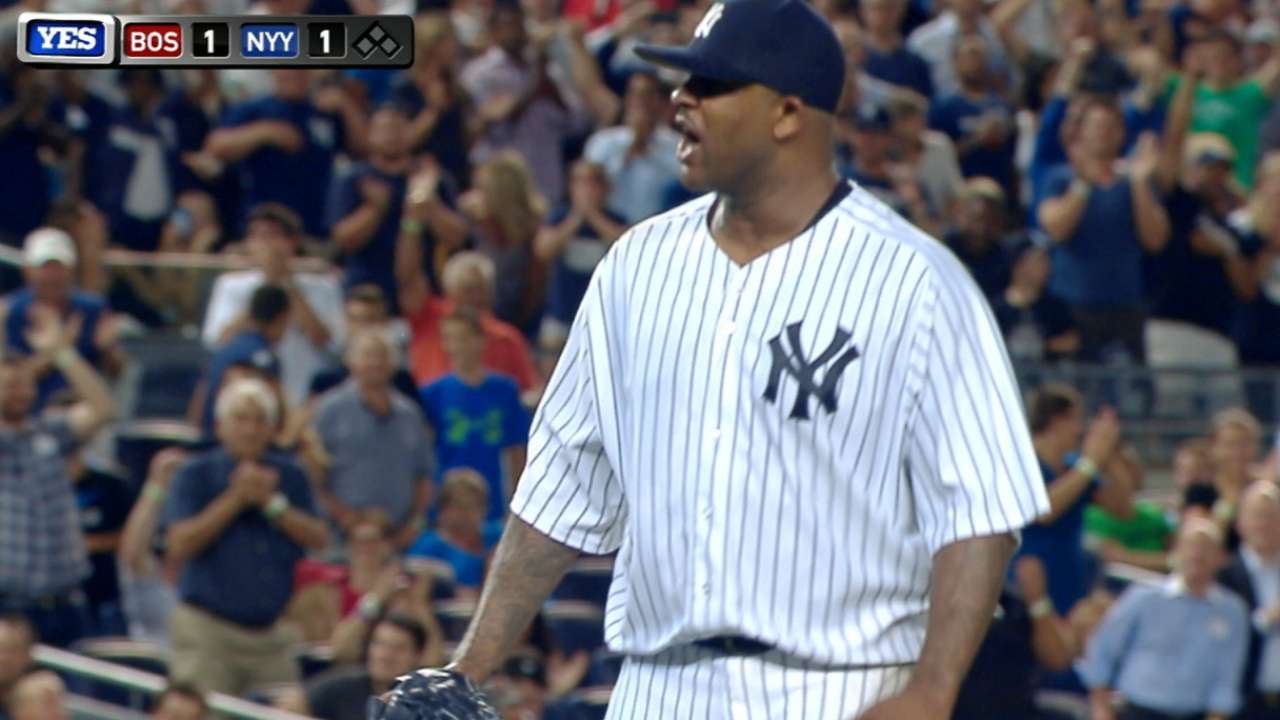 Ramirez grounded out and Sabathia retired Mike Napoli on a nice play by shortstop Didi Gregorius. As the Yankees left the field, Drake walked halfway up the first-base line toward Sabathia, where manager Joe Girardi and pitching coach Larry Rothschild intervened.
"I don't think he needs to tell me anything," Sabathia said. "Don't talk to me if I'm not talking to you. I think that's a lot of umpires' problems, is they interpret your body language. That's not his job. His job is to call balls and strikes. Don't say anything to me if I don't say anything to you."
Cooler heads prevailed, and Sabathia found another release for his energy when he bellowed and fist-pumped, striking out Big Papi on a 94-mph fastball to strand the bases loaded in the fifth.
"I think CC thought that a pitch was a strike; Rob just kind of said something to him," Girardi said. "Players are in the heat of the battle and they're probably a little more emotional a lot of times. That's basically it. It calmed itself down and that was the good thing."
Bryan Hoch is a reporter for MLB.com. Follow him on Twitter @bryanhoch, on Facebook and read his MLBlog, Bombers Beat. This story was not subject to the approval of Major League Baseball or its clubs.