MLB.com Columnist
Richard Justice
Blue Jays coming together at perfect time
Built piece by piece, club surging into weekend showdown vs. AL East-leading Yankees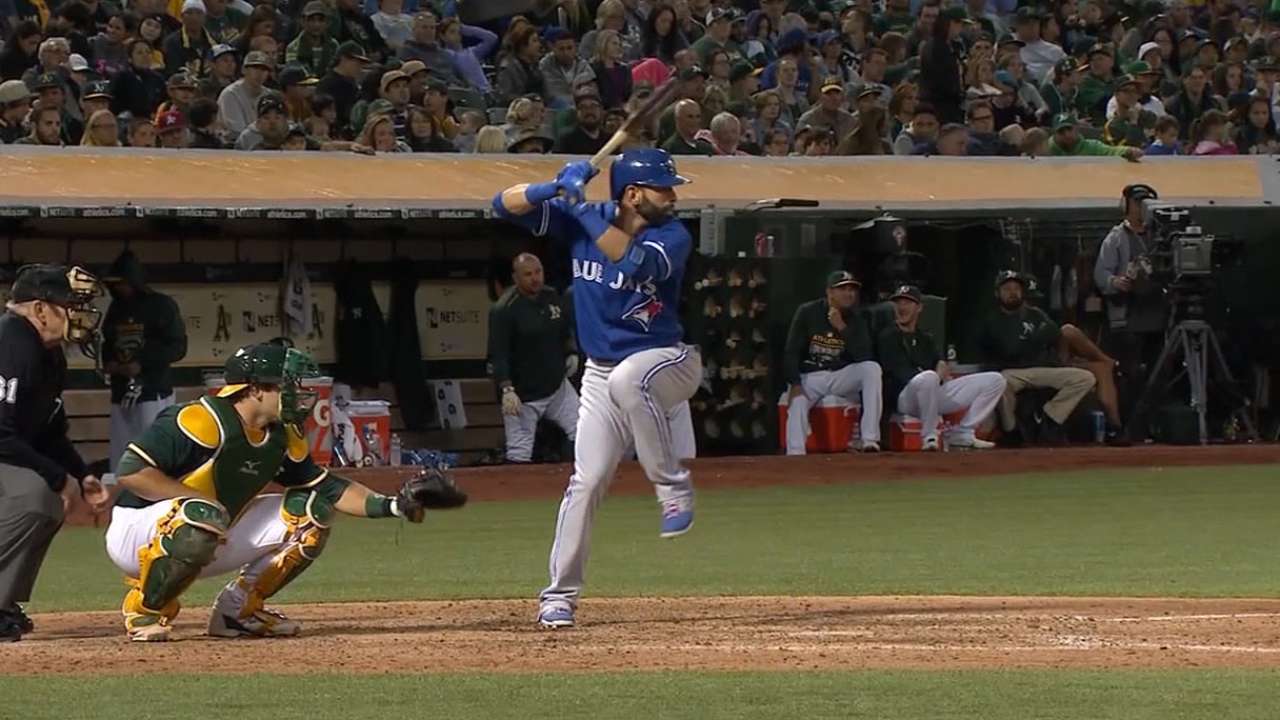 Suddenly, the Toronto Blue Jays are a different team -- a team with almost no weaknesses and quite possibly the best in the game. Funny how every so often things work out just so.
At least that's what appears to be happening as Toronto arrives at Yankee Stadium on Friday for a three-game series that could help define the American League East race.
That's an amazing thing to say about a team that had a losing record 10 days ago. Now, the Blue Jays are the hottest team in the game -- having won five straight, and eight of nine after their 9-3 win over the Twins on Thursday to cut the Yankees' lead from eight games to 4 1/2. Toronto leads Baltimore by 1 1/2 games in the race for the AL's second Wild Card berth.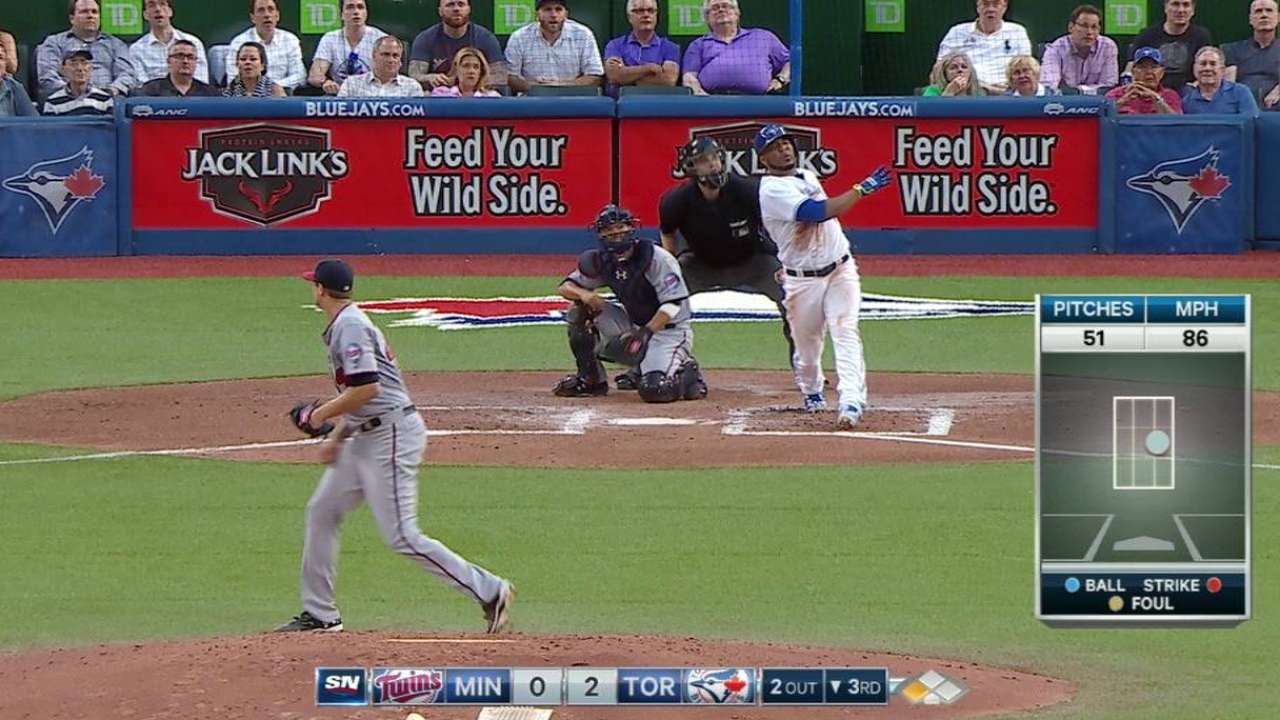 What happened? First, Blue Jays general manager Alex Anthopoulos went out and acquired shortstop Troy Tulowitzki -- the best offensive player to change teams prior to the July 31 non-waiver Trade Deadline.
That seemed like an odd acquisition because Toronto was already leading the Majors in runs. But Anthopoulos had done what a lot of general managers have done through the years. Unable to fill his biggest need -- that would be starting pitching -- he made an already strong part of his team even stronger.
And then hours before the Deadline, Anthopoulos also landed the best starting pitcher to change teams when he acquired David Price from the Tigers.
Those two acquisitions came as the Blue Jays were beginning to play the way a lot of people thought they'd play all season. Their rotation was churning out quality starts to back all that offense, and with starters going deeper into games, there was less pressure on a bullpen that has been shaky.
Price, who'll pitch Saturday against the Yanks, allowed manager John Gibbons to move one of his best arms, Aaron Sanchez, back to the bullpen, which has helped stabilize the group.
Check out Toronto now. The Blue Jays have scored 57 runs and hit 18 home runs in the past nine games. In that time, their starting pitchers are 7-0 with a 2.43 ERA. Meanwhile, the bullpen has had a rock-solid 2.48 ERA.
Did Tulowitzki and Price do all this? In some strange cosmic way, the baseball gods seem to have connected the dots on a team that has added loads of talent the past three years.
Throwing Tulowitzki into a lineup that already had Josh Donaldson, Edwin Encarnacion and Jose Bautista has turned a very good lineup into an even better one. If the Blue Jays have to win 8-7 games, they're capable of doing that.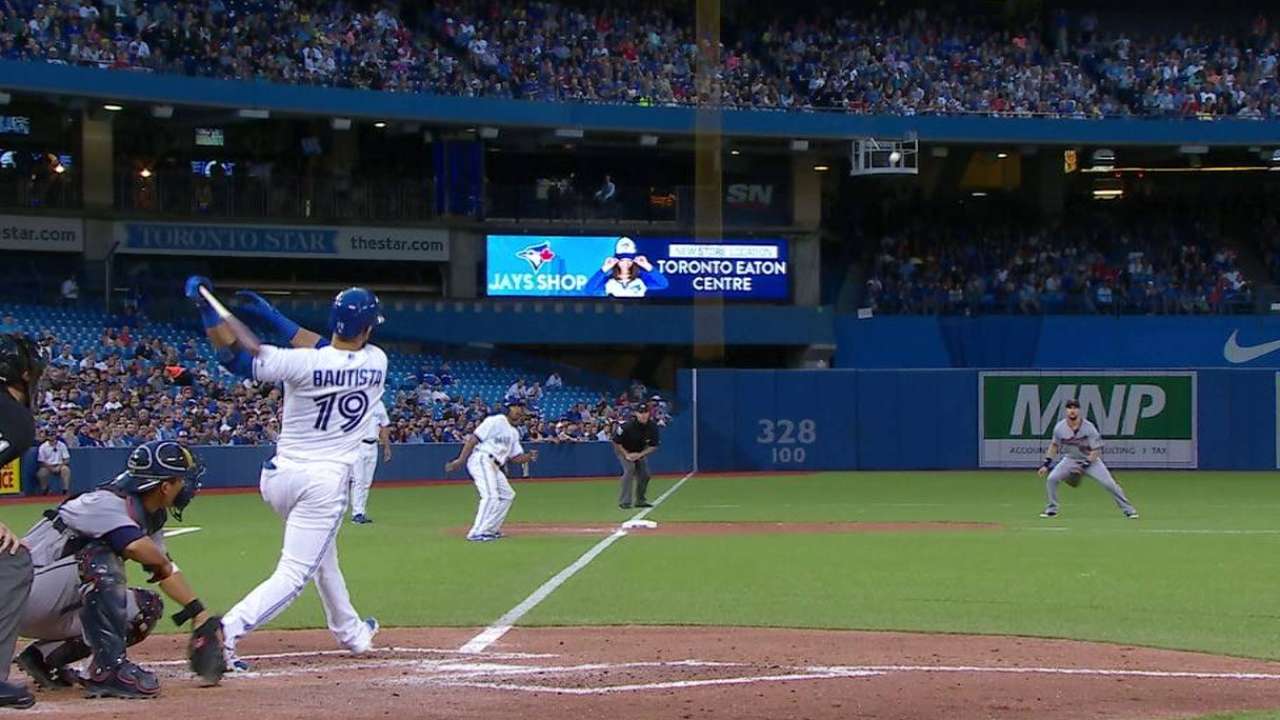 Meanwhile, two veteran starting pitchers -- R.A. Dickey and Mark Buehrle -- have lined up nicely behind Price in a made-for-October rotation. Dickey has a 1.24 ERA in his past five starts. Buehrle has a 2.13 ERA since June 3.
At various times this season, it was easy to make a case for almost any team in the AL East. Now, it's Toronto's turn.
Only thing is, the Yankees have spent 86 days in first place, which is 20 more than the other four AL East teams combined. The Yanks are doing it with an offense that's second only to the Blue Jays in runs and with a bullpen that has a solid 3.32 ERA.
Starting pitching? Not so much. That group has a 4.32 ERA, which is second worst in the division, trailing only the last-place Red Sox.
But the Yankees do have that 4 1/2-game lead. This weekend will either get the Blue Jays truly back in the race or re-establish the Yanks as the favorites.
Regardless, the Blue Jays are a reminder that really good teams aren't built overnight. They're not built strictly with the Draft or with free agency or even with smart trades. They're built with a little of everything, a brick at a time.
Remember Opening Day 2013?
Plenty of people thought Toronto was baseball's best team after an offseason in which the Blue Jays added shortstop Jose Reyes, outfielder Melky Cabrera and starting pitchers Dickey, Buehrle and Josh Johnson.
For all that good work, the Blue Jays went 74-88 and 83-79 the next two seasons. They may have been headed in the right direction, but they hoped for much more.
And then last offseason, Anthopoulos was aggressive again in adding catcher Russell Martin, Donaldson and pitcher Marco Estrada. This time, there were no predictions.
The Blue Jays were relying on a ton of young pitchers, and they just seemed to be one of the five teams capable of winning the AL East. Their early play inspired few.
We'll know a little more about Toronto, and also about the AL East, after this weekend. As we close in on Labor Day, this is when the really good stuff starts.
Richard Justice is a columnist for MLB.com. Read his blog, Justice4U. This story was not subject to the approval of Major League Baseball or its clubs.