Giants a 'good test' for contending Cubs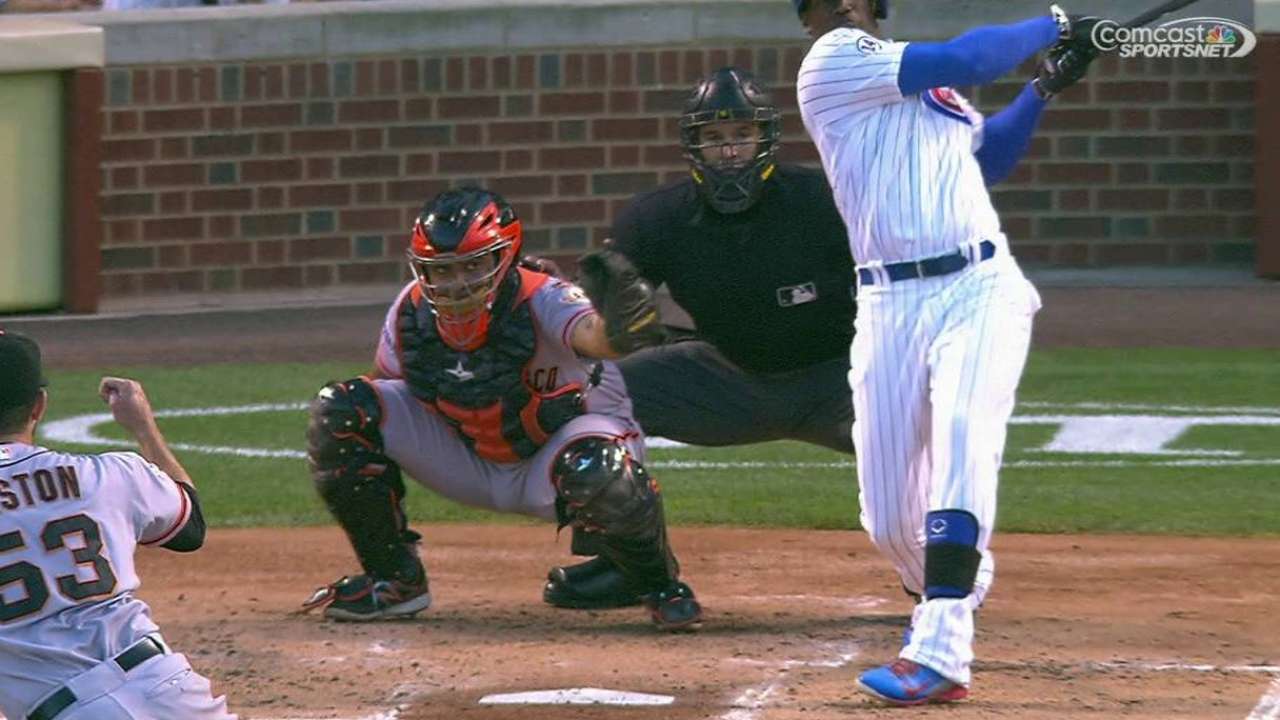 CHICAGO -- Cubs manager Joe Maddon says every game has the same level of importance, but the players definitely know how big their four-game series is against the Giants, who began Thursday with a half-game lead over Chicago in the Wild Card standings.
"I know who we're playing, and I know they're right there," Cubs outfielder Chris Coghlan said of the Giants. "They'll be there in the end. For me, you have, what, seven chances this year, to move ourselves ahead of them. [Thursday is] one."
Cubs general manager Jed Hoyer says the young players will get good exposure.
"[The Giants] are the ultimate in battle tested -- three World Series the last few years," Hoyer said. "I think it's a good test for our guys. It has incredible importance for our guys. ... These certainly aren't the last important games we're going to play but it is a meaningful August series."
Maddon continued to stress that he's focused on that day's game, and not looking ahead.
"They all matter," Maddon said. "The concept in Spring Training is to get your guys to play the game one way. Whenever you're playing that game, you should not be nervous, upset, concerned or having to turn a dial up or turn a dial down because you're used to playing that game."
• Miguel Montero, sidelined since early July with a sprained left thumb, was to continue his rehab assignment at Double-A Tennessee and most likely won't be activated from the disabled list until Saturday.
"He has not struck the ball the way he'd like to but he will," Maddon said of the catcher. "He's not quite ready yet."
Carrie Muskat is a reporter for MLB.com. She writes a blog, Muskat Ramblings. You can follow her on Twitter @CarrieMuskat and listen to her podcast. This story was not subject to the approval of Major League Baseball or its clubs.