Ross earns continued role in Nationals' rotation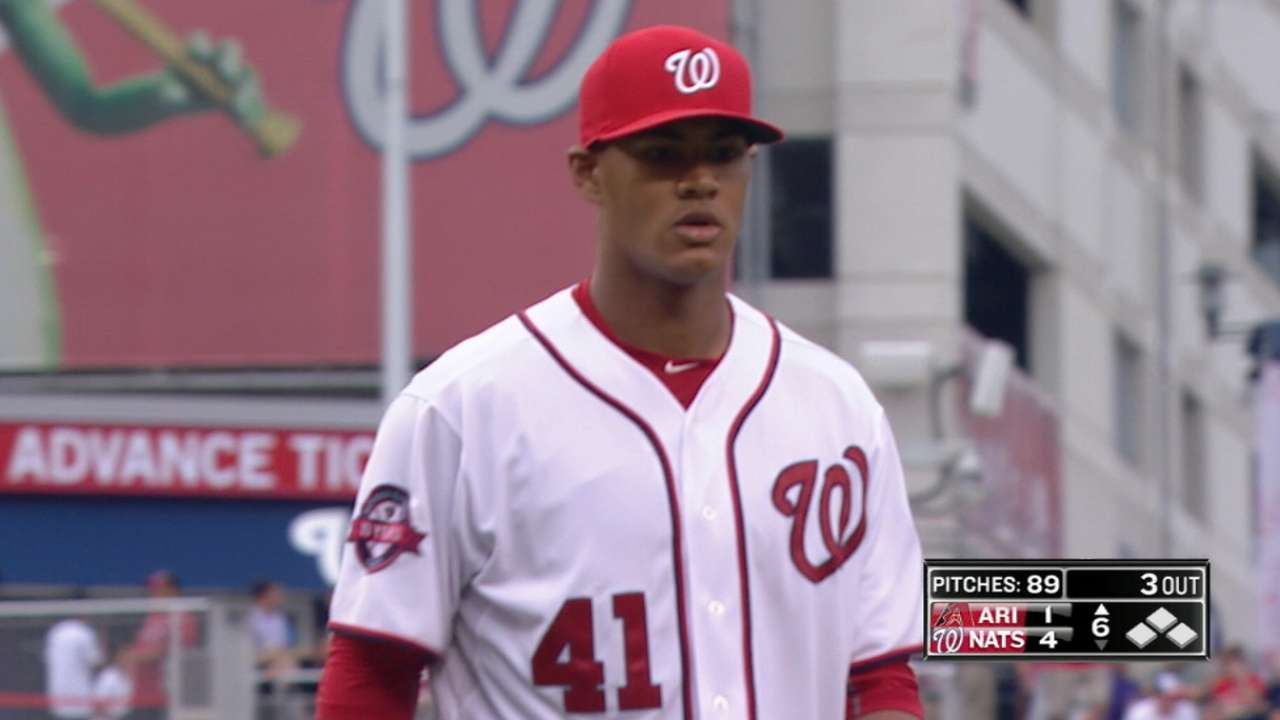 WASHINGTON -- When Joe Ross was called up to Washington in early June to make a spot start for an injured Stephen Strasburg, the 22-year-old's best hope was to force manager Matt Williams to make a tough decision.
On Thursday, after Ross' sixth consecutive quality start led the Nationals to an 8-3 win over Arizona, that decision was handed down, with Williams announcing Ross will remain in the rotation and Doug Fister will move to the bullpen.
"I feel good," Ross said, never changing his facial expression as he heard the news for the first time. "It's tough with five great starters that we have and Strasburg coming back, so for me to stay, I'm glad to take the role and try to keep helping the team."
Fister, who led the led the Nationals with 16 victories last year, has had it rough in 2015, going 4-7 with 4.60 ERA in 15 starts. He last pitched on Monday against the D-Backs, throwing six innings and allowing five runs and three home runs. A finesse pitcher, Fister had problems keeping the ball down.
"[Fister] wants to pitch," Williams said. "He's willing to do whatever he can to help us win. So he was out [in the bullpen] today and he'll continue to be out there and get innings where we can get him innings. He's a team guy. He's ready to pitch at any moment to do whatever he can.
"It's a difficult task when you've been a starter for so long. The opportunities for him will be long. That's kind of where we see it. It's never easy but he's willing to go out there and do what he can to help us win a ballgame."
As has been the case in all seven of his historically good outings, Ross commanded the strike zone, jumping ahead of hitters early in the count and putting them away late with his vicious slider. On Thursday, his only bump came in the fifth inning, when Jarrod Saltalamacchia pulled a changeup into the right-field seats.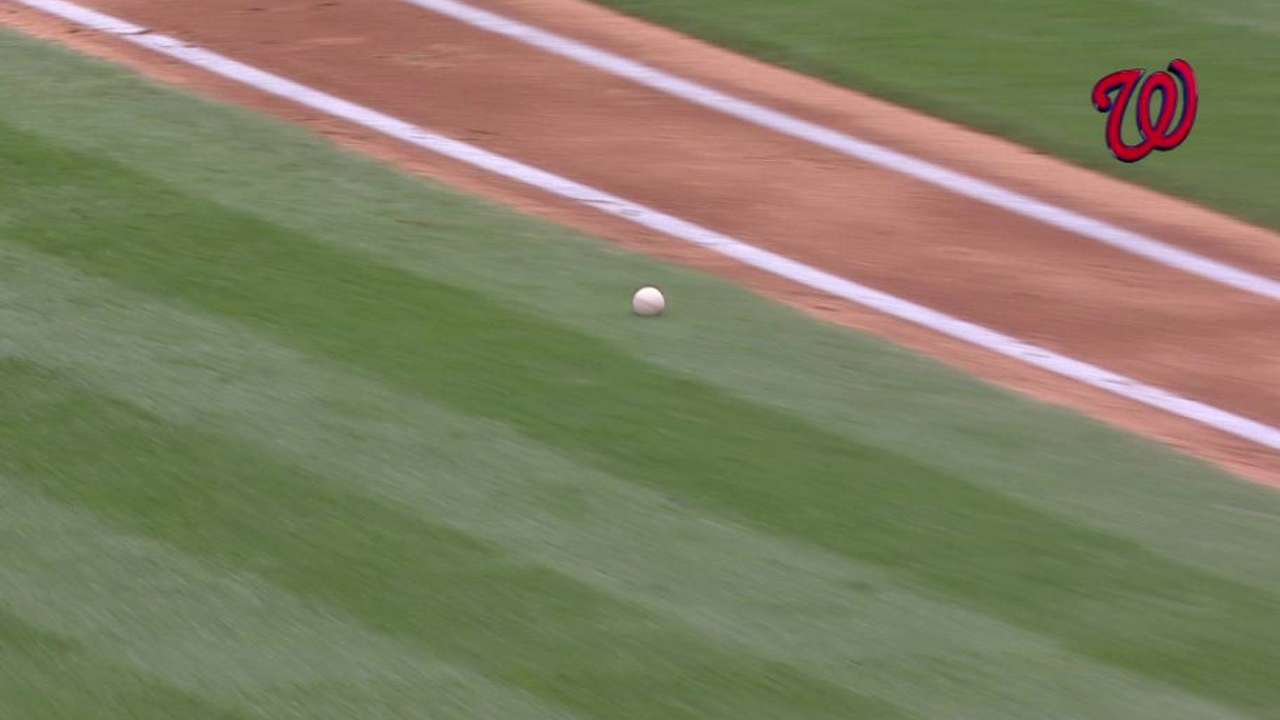 "They're aggressive hitters," Ross said. "So being able to mix in breaking balls in changeups, that definitely helped."
In a season where the Nationals haven't lived up preseason expectations, Ross has far surpassed his own. His 11.75 strikeout-to-walk ratio blows Masahiro Tanaka's rookie record 6.71 out of the water, and he is the first pitcher since 1914 to strike out at least four and walk one batter or fewer in seven consecutive starts.
"He trusts his stuff and knows that he's good enough to be up here and be successful," Clint Robinson said. "We love having him in the rotation. Good guy, love him to death and what he brings to us."
Jacob Emert is an associate reporter for MLB.com This story was not subject to the approval of Major League Baseball or its clubs.