Panda, Hanley won't change positions in 2015
Cherington says Red Sox's overall defense is big priority going forward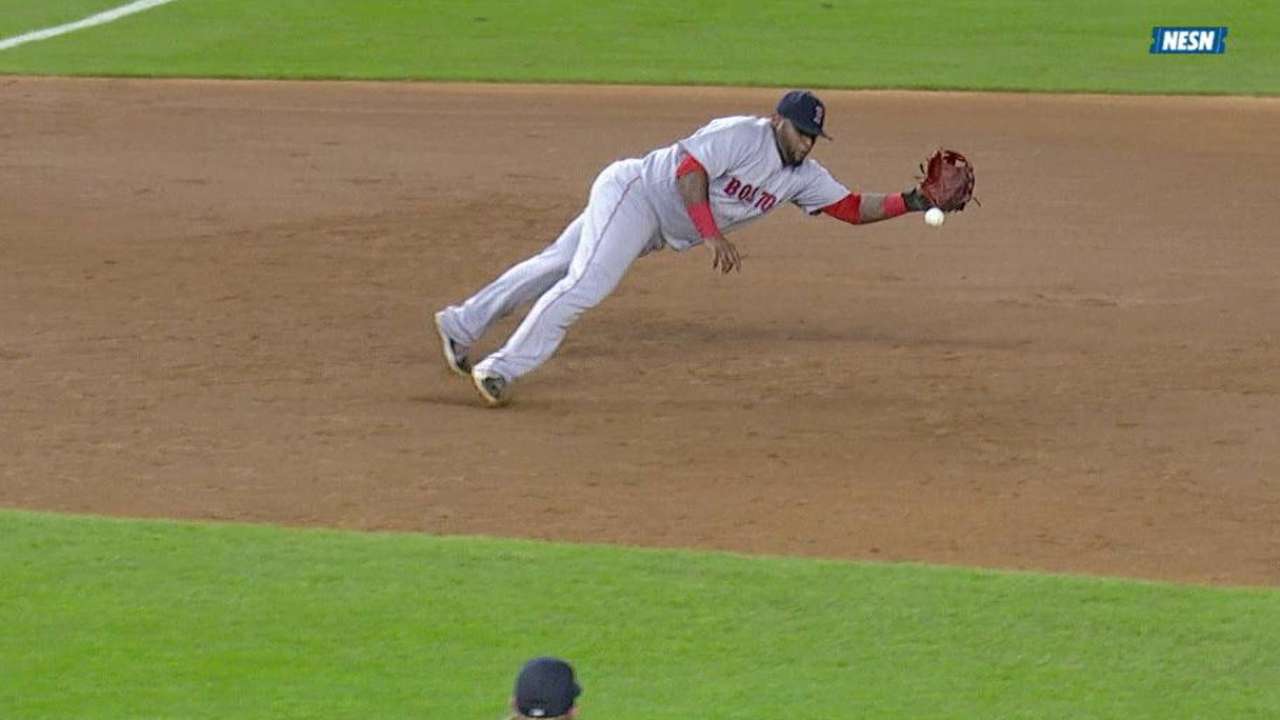 NEW YORK -- Red Sox general manager Ben Cherington and manager John Farrell have both expressed multiple times over the last few days that improving the club's overall defense is a big priority going forward.
However, it doesn't seem as if that process will include any position switches -- at least for the rest of the season.
The club's two marquee free-agent additions -- third baseman Pablo Sandoval and left fielder Hanley Ramirez -- have both been inconsistent on defense this season.
Ramirez is playing his first season in the outfield, and it's been a tough transition. Sandoval has struggled at a position he thrived at for many years.
First base could be a position one of those players could move to next season. First baseman Mike Napoli is a free agent, leaving that position wide open for '16.
"We've talked about defense because defense is something that needs to improve between now and next April, so we've talked about what can we accomplish over the next two months to get us pointing in the right direction on that," said Cherington. "I think that it's more focused on how do we continue to help guys in the spots they're in to show us what they can do, figure out what their ceilings are and then take that information into the offseason and make informed decisions. It's more of that than it is moving guys around."
In particular, Cherington doesn't sound inclined to move Sandoval across the diamond so early in his five-year contract.
"He's the third baseman," Cherington said. "He's working hard and we're working hard with him to try and get the most out of the next two months, both sides of the ball, offensively and defensively. He's doing what he needs to do to be a part of that, too, so no changes there."
As for Ramirez, though, his bat is his clear strength, but the offense has also been inconsistent. Ramirez has been perhaps too power-happy this season, clubbing 19 homers but only eight doubles to go along with a .260 batting average entering Thursday's game.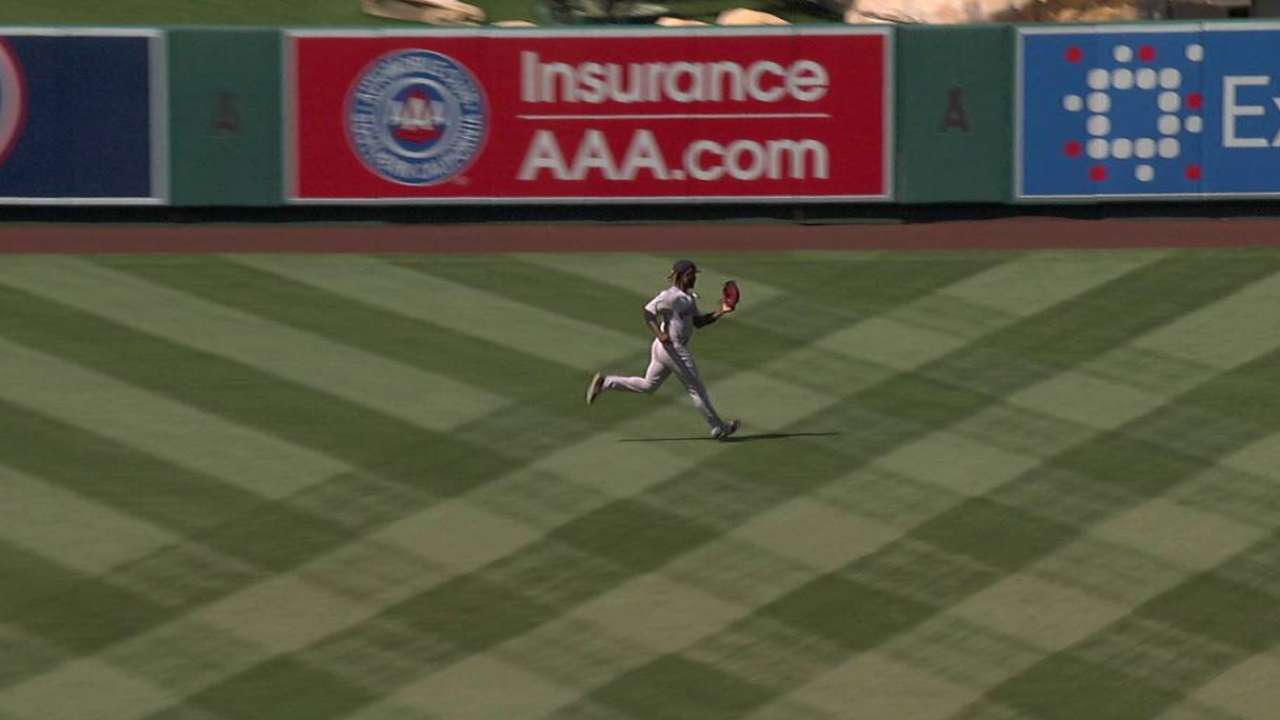 "I think there have been times his swing has gotten big," said Farrell. "This is something a number of us have spoken to Hanley about, trying to get some sense of the approach at the plate. He's typically been such a good line-drive hitter and a high number of doubles, almost 2-to-1 doubles to home runs. And yet right now that's reversed.
"Whether that's a mindset and approach to think about more power rather than being a contact hitter with hard line-drive ability, we're still trying to work at the root of that, and if that mindset has created some habits where there's an attempt to loft the ball more and not be the pure hitter he's been known for, that's what we're repeatedly working with him and trying to get back to."
Ian Browne is a reporter for MLB.com. Read his blog, Brownie Points, follow him on Twitter @IanMBrowne and listen to his podcast. This story was not subject to the approval of Major League Baseball or its clubs.