Cherington lauds Lucchino for work with Red Sox
Boston general manager open minded about future front office hierarchy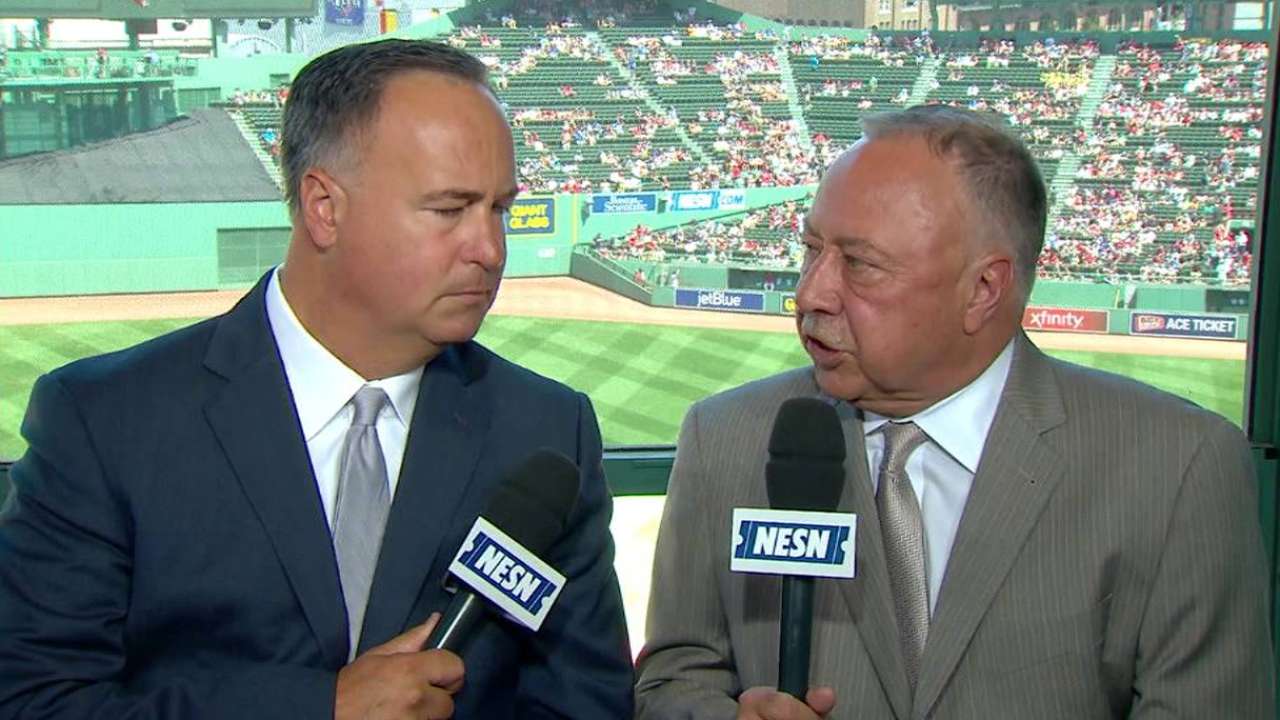 NEW YORK -- With Larry Lucchino stepping down as president/CEO of the Red Sox after the 2015 season, general manager Ben Cherington knows that he will be reporting to someone else going forward. He's just not sure who yet.
But before talking about that transition, Cherington paid tribute to Lucchino.
"He's just an incredibly intelligent, smart, driven, tenacious guy that has impacted the Sox for a long time and will continue to do that in some role going forward," Cherington said. "As to the specifics of what the role is and what the exact structure is going forward, I don't know, and time will tell. But I certainly hope he still has a role with the team, because he's made a profound impact on the Red Sox in a positive way. I've learned a lot from him, working with him, and I'm sure I'll continue to do so in some way."
While Sam Kennedy will fill the president's role for the Red Sox, it remains to be seen how the hierarchy of baseball operations will change.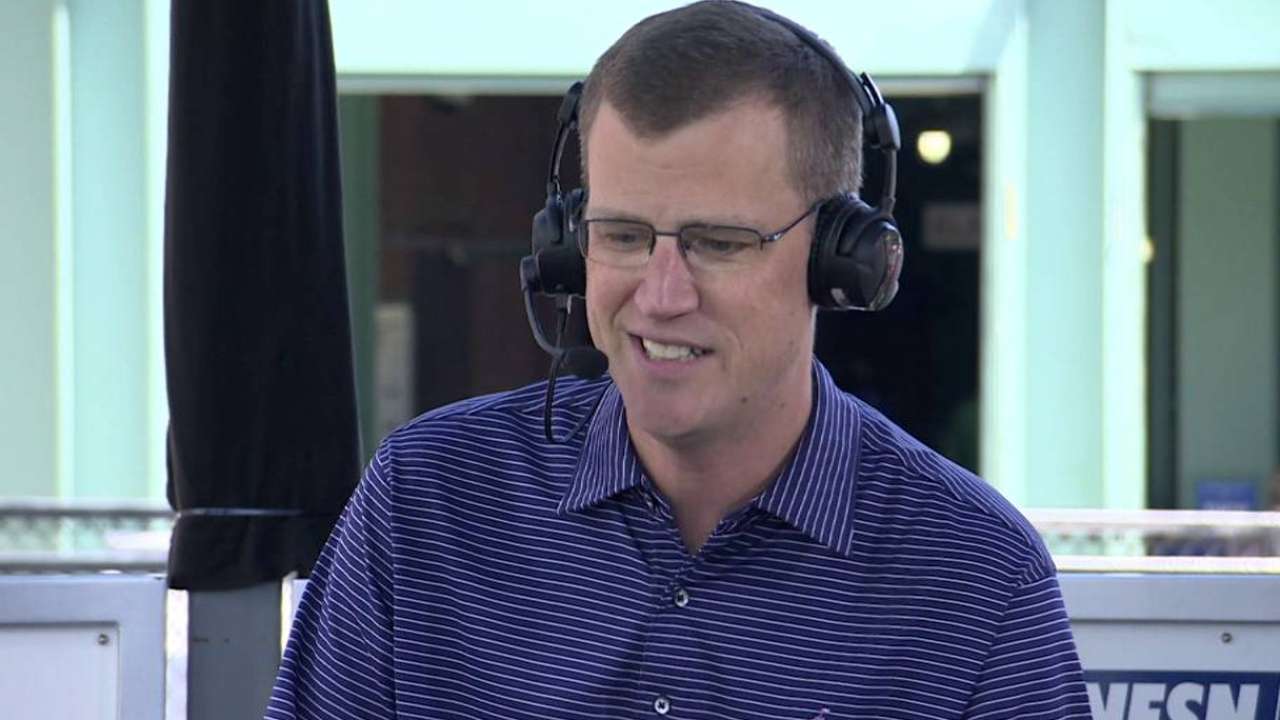 "I've always reported to someone. I've reported to a boss, and that's been Larry. I assume going forward I'll have a boss," Cherington said. "Those are details that need to be worked out and I'm sure will. I'm sure John [Henry], Tom [Werner] and Mike [Gordon] and others will do what they feel is best for the Red Sox.
"I've always felt like the Red Sox benefited -- and baseball operations benefits -- from strong senior leadership. That's good for baseball operations. Larry has been in that role. We'll have to just wait and see what exact structural changes there are. Anybody that works in this job benefits from strong senior leadership, and part of that is ownership.
"Sometimes there are other people involved, but certainly Sam will be involved going forward. We all know Sam well. There's a good relationship there. He'll be a big part of this. We'll have to wait and see. Everybody has got a boss. Unless you're the owner, everybody has got a boss. That relationship is important."
There's a chance the Red Sox could hire a seasoned baseball executive -- perhaps even a former GM -- who Cherington would report to.
"As I've mentioned before, given the results on the field, there's been a lot of internal analysis and examination going on. We're all trying to learn what has happened and find ways to get better," Cherington said. "From that, going through that myself, one of the things that I've come to believe is that we've got a lot of good things in place. There's a lot of good people here, people I believe in, people we all believe in.
"If there are ways or people or some combination of things that we think clearly will make us better, it's our job to go and pursue those. I can't rule it out. I can't rule it in. We're looking at any way to get better."
Ian Browne is a reporter for MLB.com. Read his blog, Brownie Points, follow him on Twitter @IanMBrowne and listen to his podcast. This story was not subject to the approval of Major League Baseball or its clubs.