Garza stellar in seven-inning, two-hit outing
Righty last non-homegrown pitcher remaining in Brewers' rotation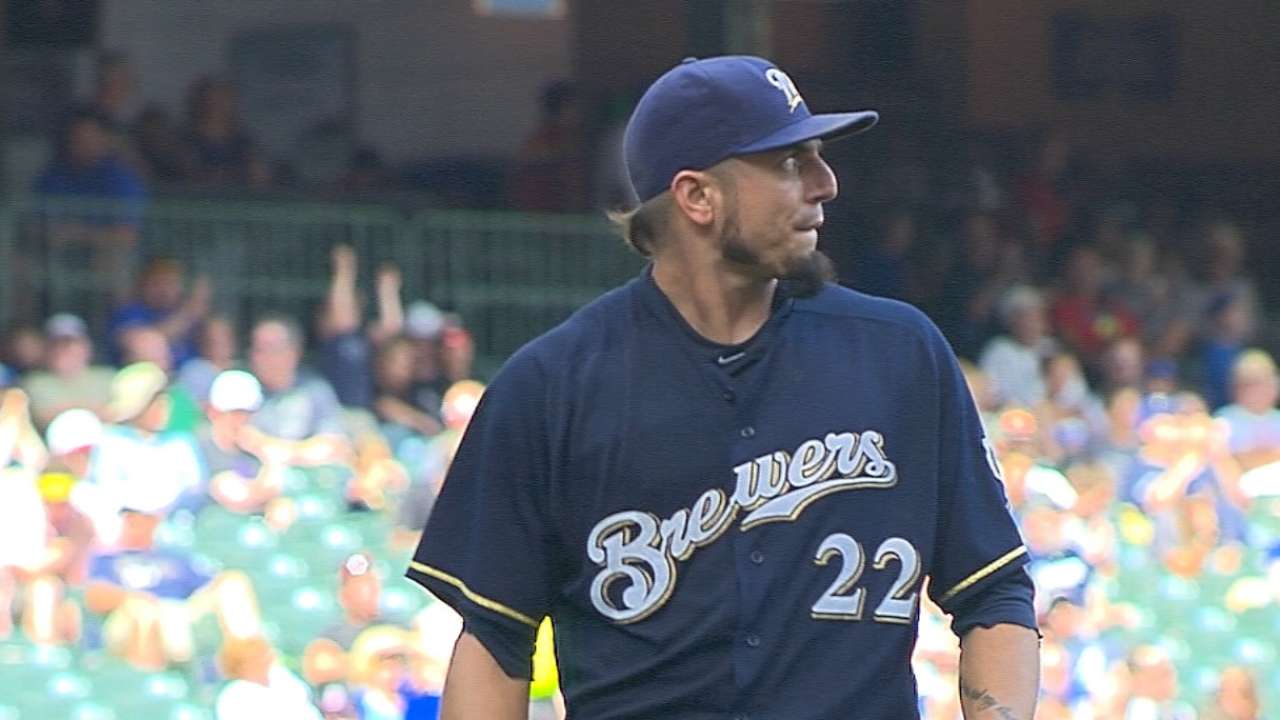 MILWAUKEE -- Hours after it was announced that Kyle Lohse would be shifted to the Brewers' bullpen, Matt Garza, the only remaining non-homegrown starter left in Milwaukee's rotation, pitched one of his best games of the season in a series-winning 10-1 victory over the Padres.
Garza, who can now be considered the elder statesmen of the group at 31, fired seven innings of two-hit baseball on Thursday, his only blemish being a solo home run off the bat of Melvin Upton Jr. in the fifth. It was just the third time this season Garza completed seven innings in a start.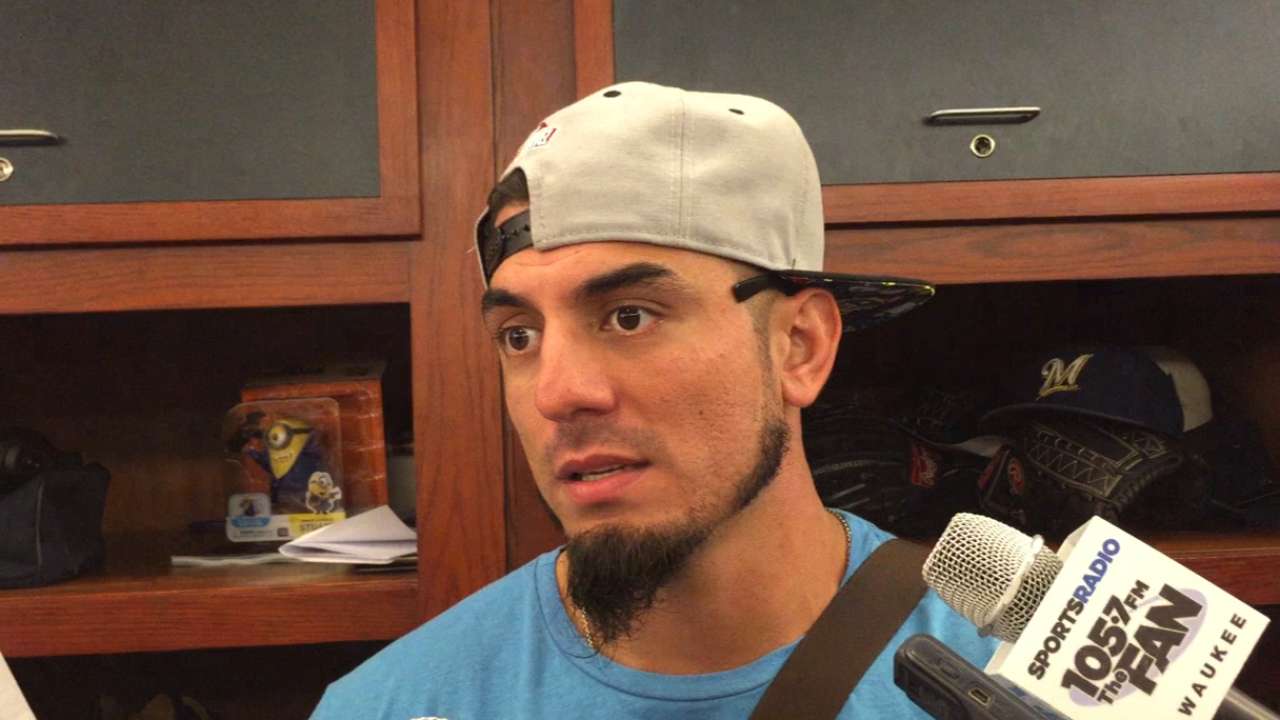 "I thought today his breaking stuff was as good as it's been all year," manager Craig Counsell said of Garza. "His curveball was really effective today. It really slowed hitters down, and that made his fastball better."
The two hits the Padres managed is the lowest total by an opponent against Garza in 2015. In fact, it's been over a year since he's surrendered fewer than two hits in a start.
Thursday's success was all about health for Garza. Since coming off the disabled list due to right shoulder tendinitis on July 21, Garza is 2-2 with a 2.55 ERA (four starts). His season ERA is now below 5.00 for the first time since June.
"I didn't feel right the first couple of months and pitched through it," Garza said. "I finally feel healthy. Everything has been progression. I don't have to rely on luck. I feel comfortable again."
Garza will likely pitch in the rotation with four homegrown starters for the remainder of the season as the Brewers decide on who is a part of their future. Garza, who has two years remaining on his contract with Milwaukee, can be involved, according to Counsell.
"He's an important guy," Counsell said. "He's an important part of the rotation moving forward."
Rookie Tyler Cravy replaced Lohse, who happens to be one of Garza's closest friends on the team. Cravy joins starters Jimmy Nelson, Wily Peralta and Taylor Jungmann as guys who can prove themselves over the final two months of the season, and Garza knows he plays a role with those players when he's not on the mound, too.
"I've always looked at myself as a leader," Garza said. "[Lohse and I] aren't having the best seasons, but it doesn't take away from your leadership duties. You're supposed to keep calm and show these young kids you don't let it affect you."
Garza also hopes the 15-year veteran Lohse can bounce back.
"He's the guy I talk to every day. Not having him in the rotation next to me is going to be tough," Garza said of Lohse. "He's a pro. He knows exactly what's going on. Hopefully it's a move that helps him in the long run."
Brandon Curry is an associate reporter for MLB.com. This story was not subject to the approval of Major League Baseball or its clubs.