Buxton to start rehab, return to Twins uncertain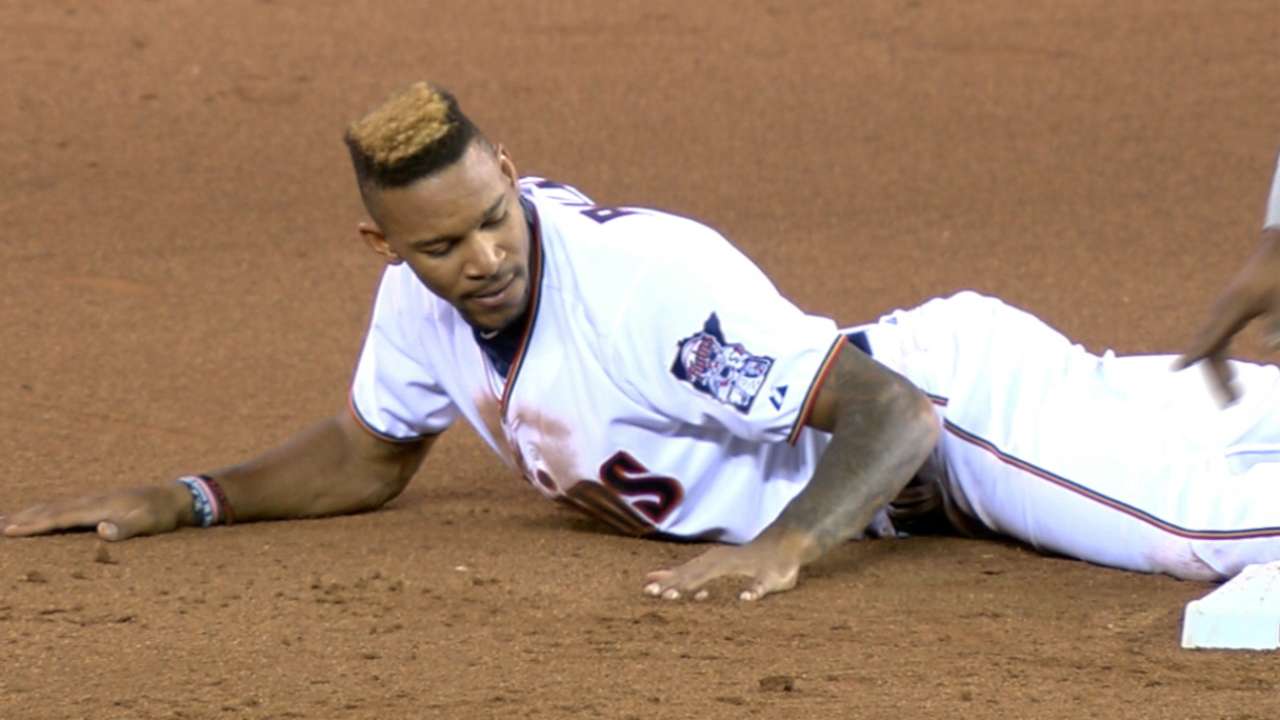 TORONTO -- Rookie center fielder Byron Buxton is set to start his rehab assignment with Triple-A Rochester as a designated hitter on Friday, Twins assistant general manager Rob Antony said Thursday.
Buxton, ranked as the No. 1 overall prospect by MLB.com, has been out since June 24 with a sprained left thumb. He spent the last week playing in simulated games at the club's Spring Training complex in Fort Myers, Fla., and he'll join Rochester on Friday for the start of its three-game series in Charlotte, N.C.
Antony said he wasn't aware of any restrictions on Buxton, but that he'll be eased in as a DH in his first game on Friday.
"He's been taking live swings and he feels good," Antony said. "Hopefully they just let him go and play."
Antony, though, said he's not sure how long Buxton would be on the rehab assignment. He has 20 days before he has to be activated from the DL, but the Twins are hopeful he'll be ready to go before then.
"I don't know how long it's going to take," Antony said. "He's got to perform. He's got to knock the rust off and be ready to go. But he also has to prove he's healthy."
Antony also said Buxton's performance and the outfield situation would dictate whether he rejoins the Twins once he's activated from the DL or if he'd remain with Rochester. Buxton, 21, hit .189/.231/.270 with a triple, a double and a stolen base in 11 games with the Twins before hitting the DL.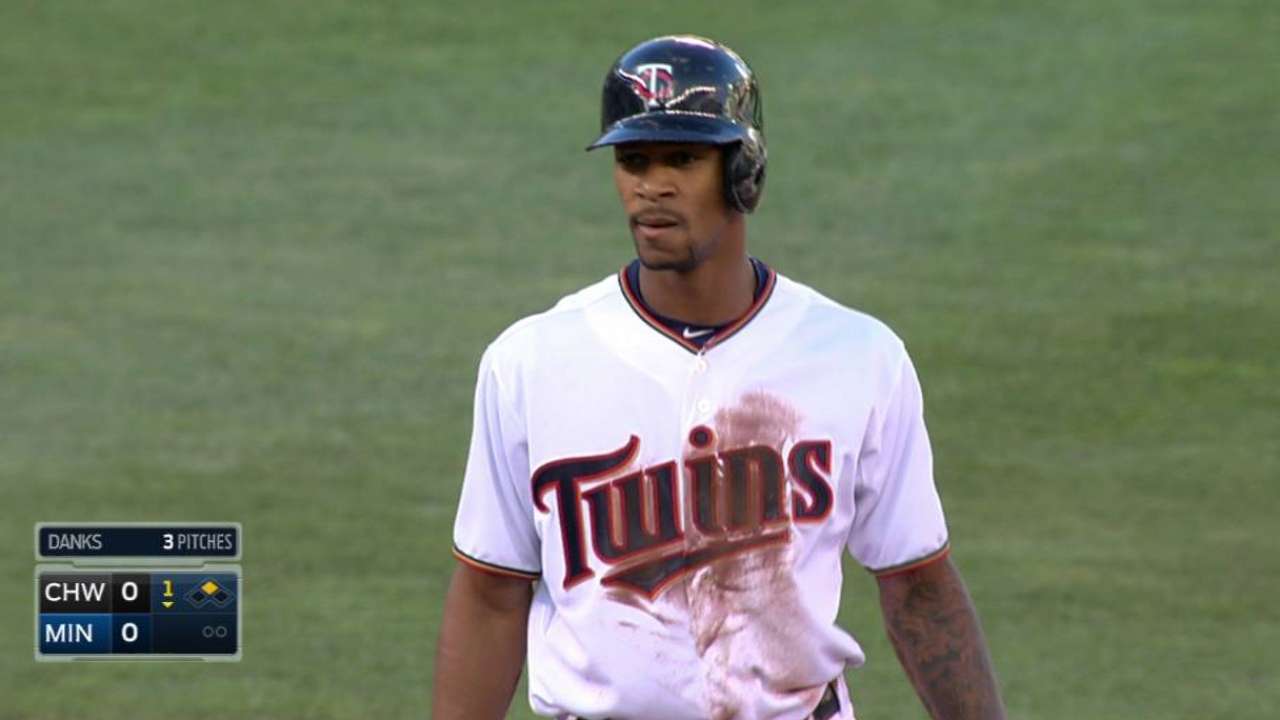 "So much can happen between now and then," Antony said. "If we have three or four guys in the outfield playing great up here, there's no guarantee he'll be back up. But I'd also say it's not out of reason that he could."
Worth noting
• Left-hander Tommy Milone, on the 15-day disabled list retroactive to Aug. 1 with a mild left elbow strain, started his throwing program on Thursday.
"Everything went very well," Antony said. "He felt good and had no issues. It gives us encouragement he could be ready when his two weeks are up."
• Triple-A Rochester catcher Josmil Pinto, who has been out since June 9 with a concussion, is symptom-free and expected to be medically cleared to return in the next few days. Pinto will likely be eased back as a DH once he's activated.
"He's done everything and I think he's going to be cleared here in the very near future," Antony said.
Rhett Bollinger is a reporter for MLB.com. Read his blog, Bollinger Beat, follow him on Twitter @RhettBollinger and listen to his podcast. This story was not subject to the approval of Major League Baseball or its clubs.