Series win keeps Tigers believing in playoffs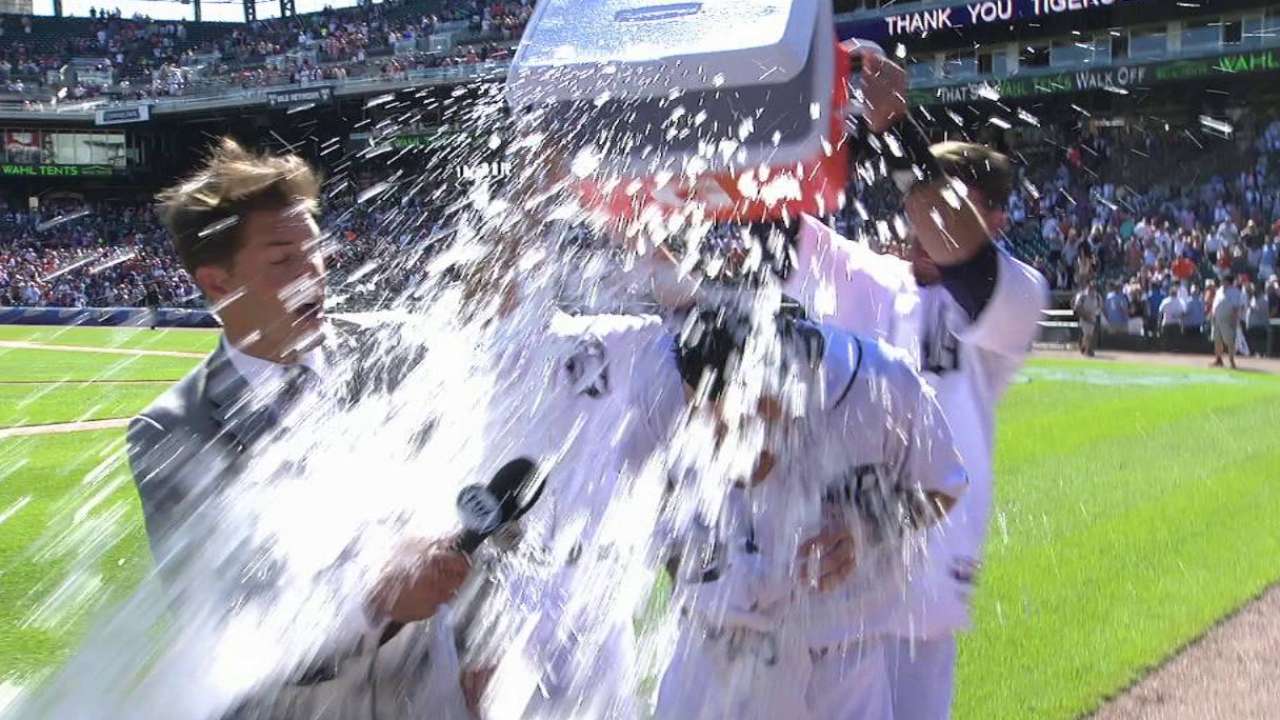 DETROIT -- The Tigers were sellers at the non-waiver Trade Deadline for the first time in seven years, breaking up pending free agents from a team that had tried to get on a roll to get into the thick of the American League playoff race.
On Tuesday, the Tigers changed general managers for the first time since 2002, breaking up a management team that led the franchise back from the AL Central cellar to a pair of World Series berths and four straight division titles.
On Thursday, amidst all that turnover, the Tigers were series winners for the first time in a month. It's not a turnaround yet, but after an 8-6 walk-off win against the AL-leading Royals, the Tigers are hoping it's the start of the roll they've been seeking all summer.
"We're still looking for that elusive roll we haven't had since the first two weeks of the season," manager Brad Ausmus said. "And if you can get on a roll, you just don't know what can happen, with the way the Wild Card is set up, so many teams bunched together."
There's still time, and the Tigers believe there's still talent, even without David Price, Yoenis Cespedes and Joakim Soria. And despite all the upheaval around this team over the past week or so, there's clearly still hope.
"There's a lot of things out of their control, when it comes to the team, or the roster," Ausmus said. "But they still have that pride, and they still want to walk off that field with a win. Sometimes when there's a sell like that, some pressure's released, makes it easier for some people to go about their business. But our goal is still to go out and win."
Asked if they're playing with a chip on their shoulder, Ausmus said: "I hope they are."
It looked that way in Thursday's rubber game. Ian Kinsler, who has said time and again they're still playing for something despite the moves, showed it as much on his speed down the line to beat out a double play as he did on his walk-off homer. Tyler Collins and Anthony Gose showed it on takeout slides at second base.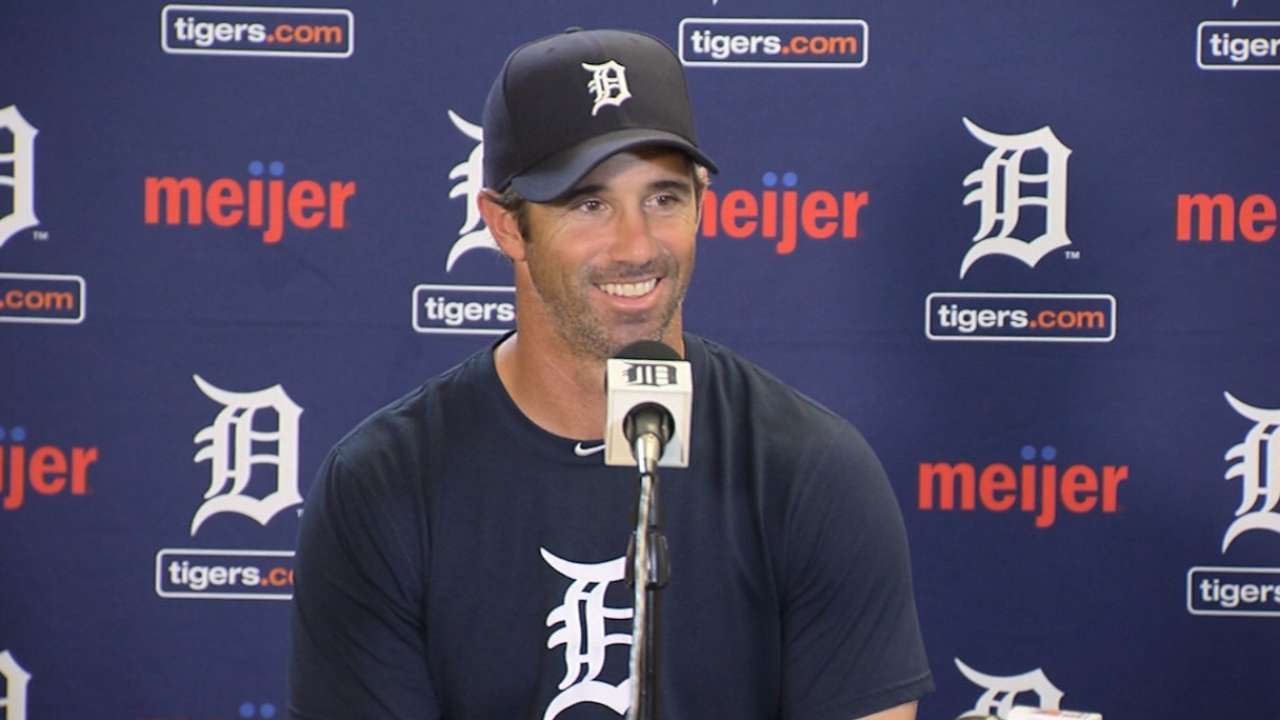 "That's the type of play we need," Ausmus said. "We have to be hard-nosed."
If anyone can lead that, it's Kinsler.
"Hopefully, we can start something special and we can go on a run, put ourselves right back in the race," he said.
Not since taking two out of three in Seattle the week before the All-Star break had the Tigers won a series. Even with the urgency to try to keep this team together and convince management to buy, they never found that roll after the break. They hadn't won back-to-back games against the same team since July 3-4 against Toronto.
It might be too late to make a difference against the Royals, who still own a comfortable lead in the division despite the series loss. It might be enough time to give the Tigers a push toward one of the AL Wild Cards despite trailing five teams for the second spot.
It's not too late, they believe.
"We just keep playing the games," Victor Martinez said. "There's a lot of games left, and you just never know what can happen. Keep playing and see what happens."
Jason Beck is a reporter for MLB.com. Read Beck's Blog, follow him on Twitter @beckjason and listen to his podcast. This story was not subject to the approval of Major League Baseball or its clubs.