Davis breaks out with huge day at plate
Left fielder crushes two three-run homers in rout of Padres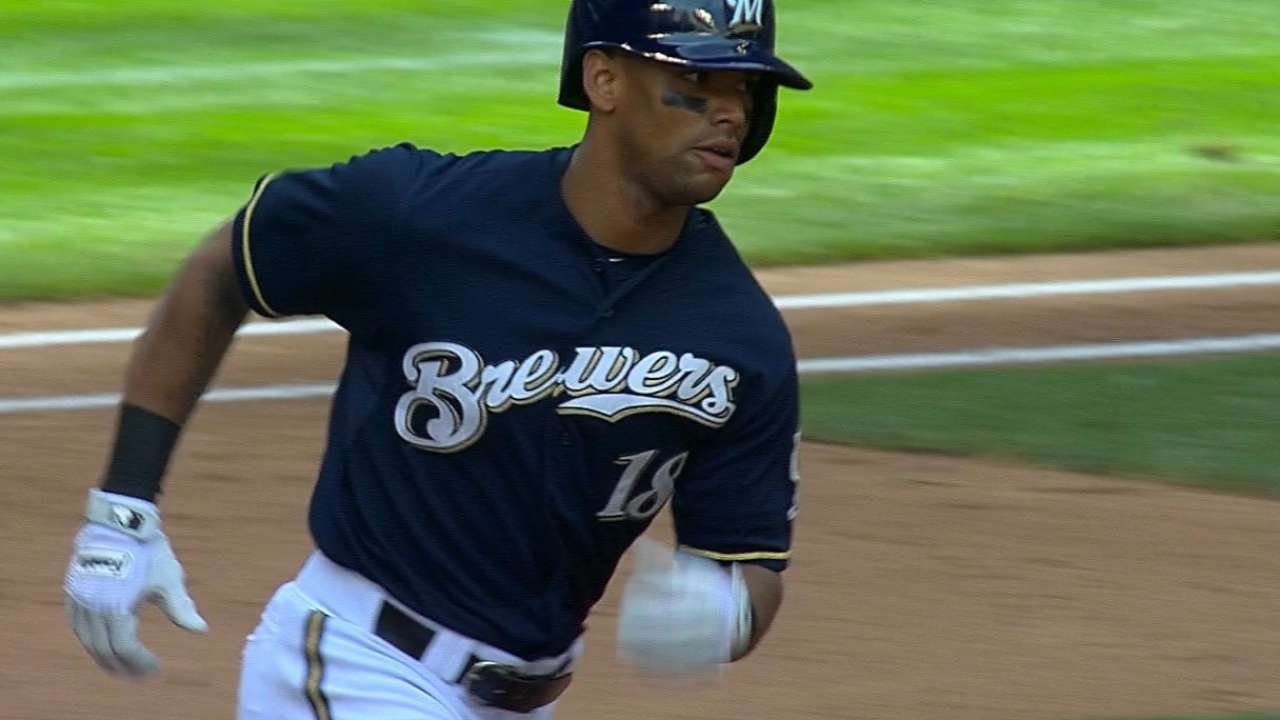 MILWAUKEE -- On Wednesday afternoon, Brewers manager Craig Counsell predicted a power surge for left fielder Khris Davis, who is back in the starting lineup after losing at-bats to a right knee injury in June and a red-hot Gerardo Parra in July.
Less than 24 hours later, Davis made his manager look prescient. Davis slugged a pair of three-run home runs in Milwaukee's 10-1 romp over the Padres at Miller Park for a career-high six RBIs. The second-year Brewers starter recognizes the next two months are important to solidifying his spot on the organizational depth chart.
"It's just a day-by-day thing. They're evaluating," Davis said. "[It's about] showing you belong here. Proving yourself every day."
That has been difficult this season for Davis, who missed 35 games with a right knee injury that required surgery, only to return amid the hottest stretch of Parra's career. When the Brewers traded Parra to Baltimore at the July 31 non-waiver Trade Deadline, it opened an opportunity for Davis.
As the Brewers took batting practice on Wednesday, Counsell said, "There are signs to me that it's getting closer. He's getting his hits. It's the power, I think, that's coming."
Davis' power arrived in the third inning, when he homered with one out against Padres starter Odrisamer Despaigne to right-center field. In the eighth, Davis hit another three-run homer, this time to center field against reliever Kevin Quackenbush.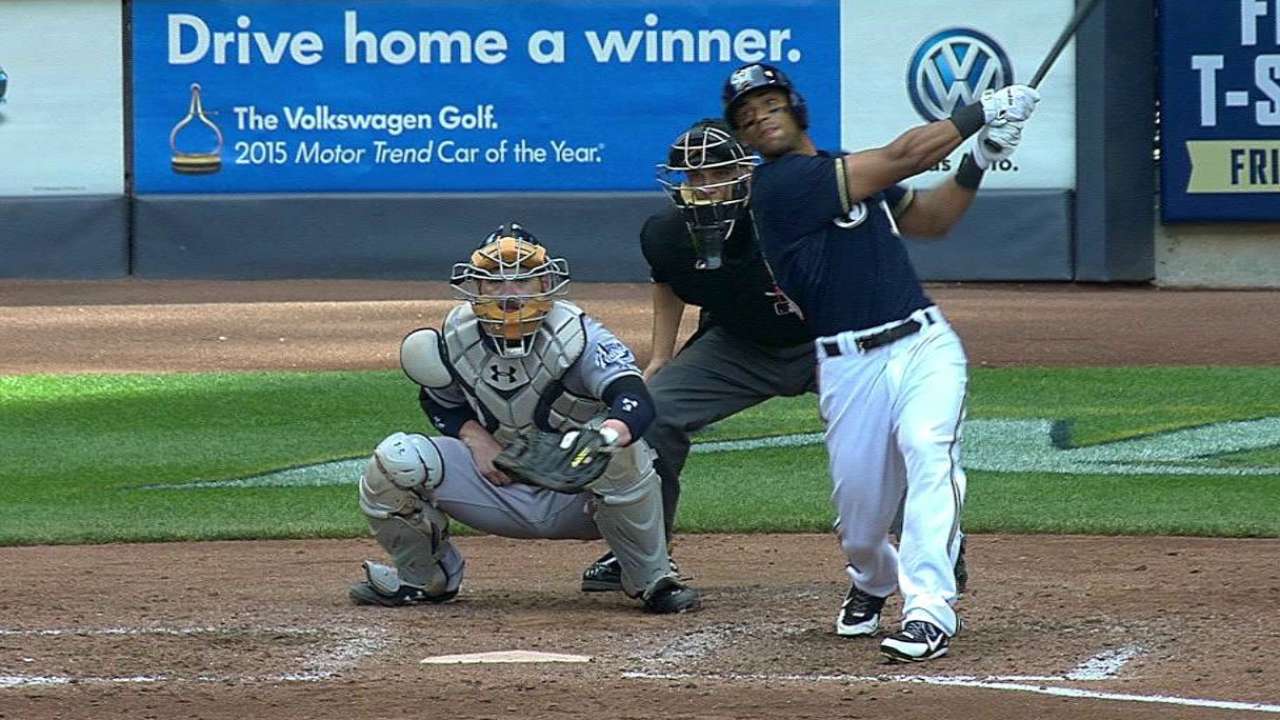 They were Davis' first home runs since July 18, and his first as a member of the starting lineup since July 8. He credited recent early work with Brewers hitting coaches Darnell Coles and John Shelby, who helped Davis focus on staying through the ball and using the opposite field.
Right fielder Ryan Braun has also been an influence, Davis said.
"It's been a painful year so far with the injury and the team being in last place basically all year," Davis said. "We've been telling ourselves to finish strong. Craig talks about, 'If you see a teammate down, pick him up.' The veterans -- Braun has been doing that to me, getting me in a positive realm. He does a great job at it."
The stakes are high for Davis. The Brewers brought two new outfield prospects into the system last week in a trade with the Astros, including a top prospect (center fielder Brett Phillips), who is at Double-A, and a power-hitting corner outfielder (Domingo Santana), who is a step away from the Majors at Triple-A Colorado Springs. Santana hit safely in each of his first four games with the SkySox, and he is expected among Milwaukee's September callups.
"Right-handed power, power in general, we need it," Counsell said Wednesday while talking about Davis. "You need it in this park. It's important. It's a quality we're looking for. Every team is looking for it, but when you lose Carlos Gomez or Aramis Ramirez, we're looking for sluggers."
Adam McCalvy is a reporter for MLB.com. Follow him on Twitter @AdamMcCalvy, like him on Facebook and listen to his podcast. This story was not subject to the approval of Major League Baseball or its clubs.