Ventura can't adjust as Tigers make him pay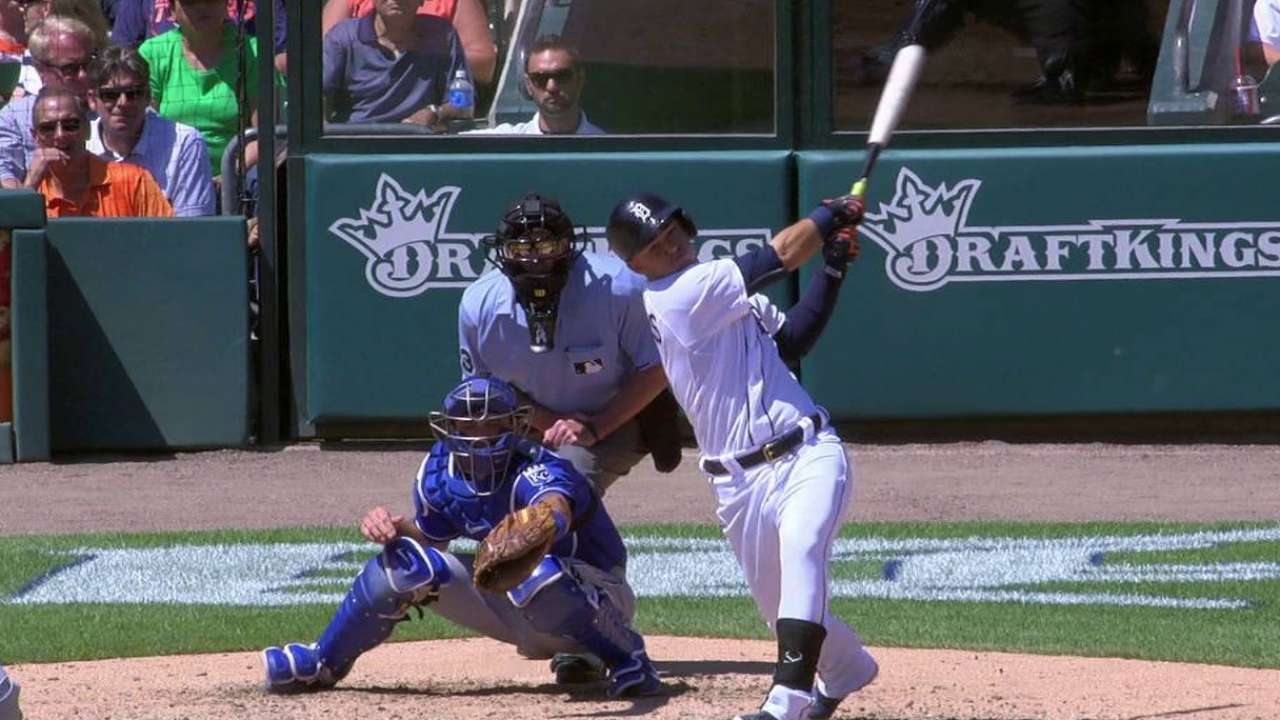 DETROIT -- Royals right-hander Yordano Ventura had won three of his past four starts since coming off the disabled list in early July, but that success was largely due to above-average run support rather than solid performances.
On Thursday afternoon, Ventura struggled again, yielding six runs over five innings in an eventual 8-6 walk-off loss to the Tigers. The outing raised Ventura's ERA to 6.75 in five appearances since recovering from ulnar nerve inflammation and returning to the rotation.
"It's been very difficult," the righty said through a team interpreter. "This is one of the first years where I've gone through a struggle and haven't been able to get hitters out as consistently as I'm used to. It's been tough. I'm just trying to find ways to improve and do things better that aren't working out."
Tigers designated hitter Victor Martinez, who entered Thursday hitting .162 since the All-Star break, did most of the damage with home runs in the third and fifth innings.
Ventura issued back-to-back walks to begin the third as he started "fighting his command," in the words of manager Ned Yost. After Ian Kinsler's RBI groundout, Martinez turned on a 97-mph fastball and launched a three-run shot.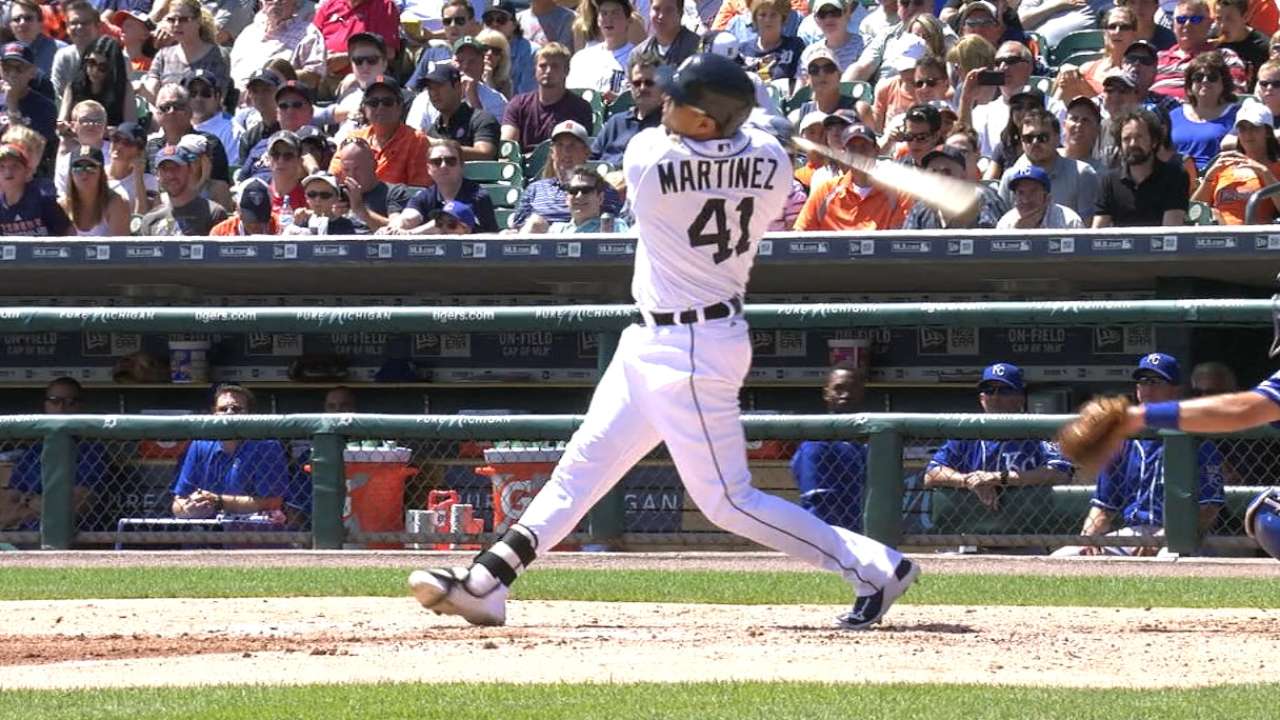 In the fifth, Ventura threw Martinez an 86-mph changeup without much movement, and the DH didn't pardon the mistake. The no-doubter to right field was projected by Statcast™ to land 419 feet away from home plate and left Martinez's bat at 108 mph with a launch angle of 28 degrees.
Ventura, whose afternoon ended after that fifth inning, has tallied just five quality starts over his 17 outings this year.
"I feel totally fine physically," he said. "It's frustrating mentally to go through the struggles of what's happened this year."
One bright spot for Ventura was his ability to induce ground balls in key situations. Before each of Martinez's home runs, the right-hander generated what could have been inning-ending double plays. But Kinsler beat out a relay to first base by a half-step in the third, and a hard slide from Anthony Gose prevented a twin-killing in the fifth.
"The first one was a tough one," Yost said. "The second one, we should turn that double play. Ended up costing us two runs."
And those two runs became crucial with Kinsler's walk-off blast in the ninth.
Alejandro Zúñiga is an associate reporter for MLB.com. This story was not subject to the approval of Major League Baseball or its clubs.