Bucs hope Aramis can solve cleanup problem
No. 4 spot in order continues to be unproductive despite addition of veteran slugger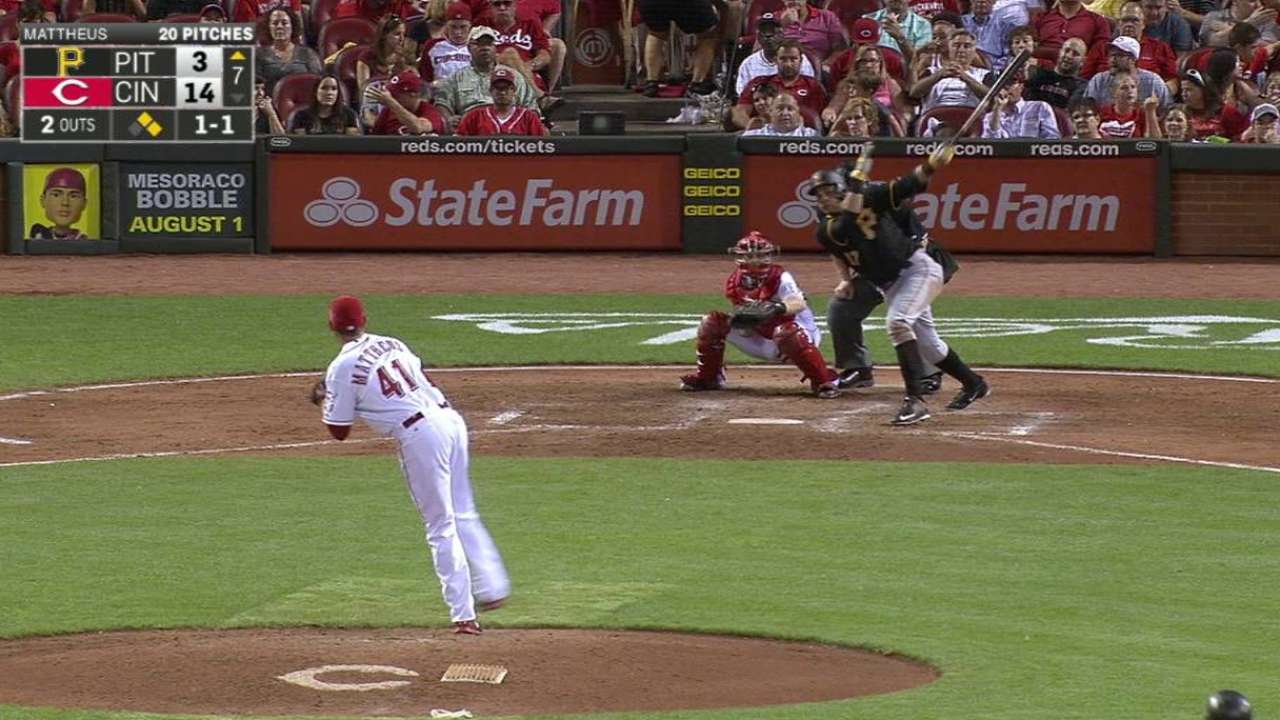 PITTSBURGH -- One of the remarkable aspects of the Pirates' run of prominence, now in its third season, is that it has been achieved without a staple of any Major League lineup: A serviceable cleanup hitter.
Since the start of the 2013 season, the Bucs have managed to play .567 ball (244-186) while going through no fewer than 14 hitters into the No. 4 hole.
However, manager Clint Hurdle keeps hunting for a solution. And when Hurdle can't find it in the clubhouse, general manager Neal Huntington has looked on the trade market. It is no accident that the Pirates have twice dealt for a veteran to be the lineup centerpiece.
The Aug. 31, 2013, deal for Justin Morneau flopped, despite the extended postseason run that followed. Installed as the everyday cleanup hitter, Morneau had zero homers and, incredibly, only three RBIs in 31 games (including the playoffs) and 101 at-bats.
Now Aramis Ramirez has been brought back to the to Bucs fill the same savior role Morneau could not. And thus far, this isn't going any better. In fact, Ramirez's Pittsburgh re-entry has him feeling deja vu vibes: As a Pirates rookie in 1998, he started off 4-for-38, and he is now 6-for-38 in his second life as a Buccos third baseman.
The need for a productive cleanup hitter to extend the lineup is obvious: The Pirates have totaled seven homers in that spot, compared to the average of 17 for the other National League teams. So Ramirez remains in the fourth spot -- although Hurdle implies that is not etched in stone.
"We'll keep an eye on it. We monitor everything," Hurdle said. "I don't think [Ramirez is] over-trying or getting fooled. He's just not getting the results he wants, or that we want, out of that spot."
Ramirez and Hurdle are both encouraged by the fact that, realistically, Aramis has hit the ball a lot harder than his .158 average would indicate. Tuesday, for instance, Ramirez had another hitless night despite smoking the ball three times -- for two lineouts and a hard-hit grounder that resulted in a double play.
No wonder that when Ramirez's weak-hit grounder wormed its way between the third baseman and the shortstop for an RBI single on Wednesday, he said with a smile, "I deserved that, don't you think?"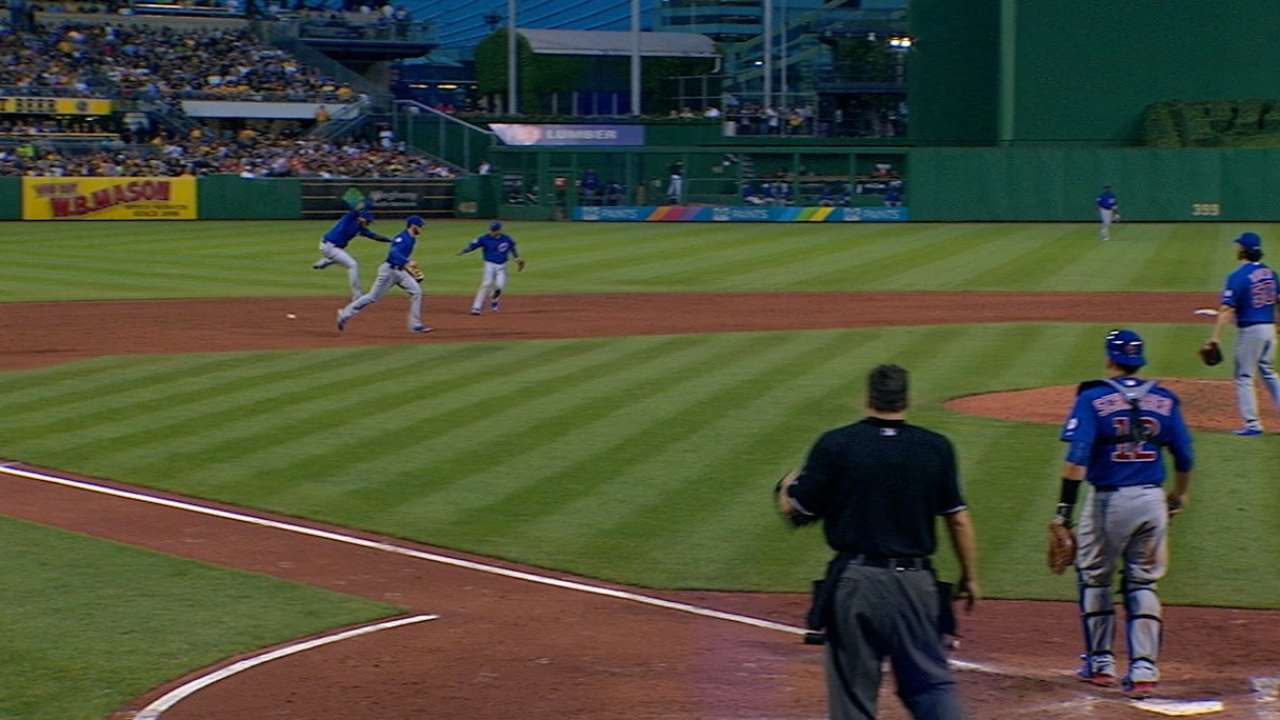 "I'm doing my job," Ramirez added. "All I can do is hit the ball. After it leaves the bat, there is nothing I can do about it."
Indeed, in those 38 at-bats, the 38-year-old vet has struck out only three times.
"It's not like the guy is up there clueless, not getting anything done," said Hurdle, who immediately installed Ramirez as his cleanup guy to "put an anchor in. We had guys hitting fourth who shouldn't be hitting fourth, to be frank. Here was a guy who has hit cleanup a lot in his career [1,245 times in a 2,147-game career], so we wanted to give him an opportunity to do it.
"He's hit some balls hard for outs, so it all depends what you look for. If you're looking for batting average, it's not there now. But if you're looking for quality at-bats … by no means is the guy just showing up and not giving us anything. We'll see where this takes us."
Tom Singer is a reporter for MLB.com and writes an MLBlog Change for a Nickel. He can also be found on Twitter @Tom_Singer and on his podcast. This story was not subject to the approval of Major League Baseball or its clubs.