White Sox turn to analytics to draft impact bats
Promoted to director of amateur scouting, Hostetler sees value of contact hitters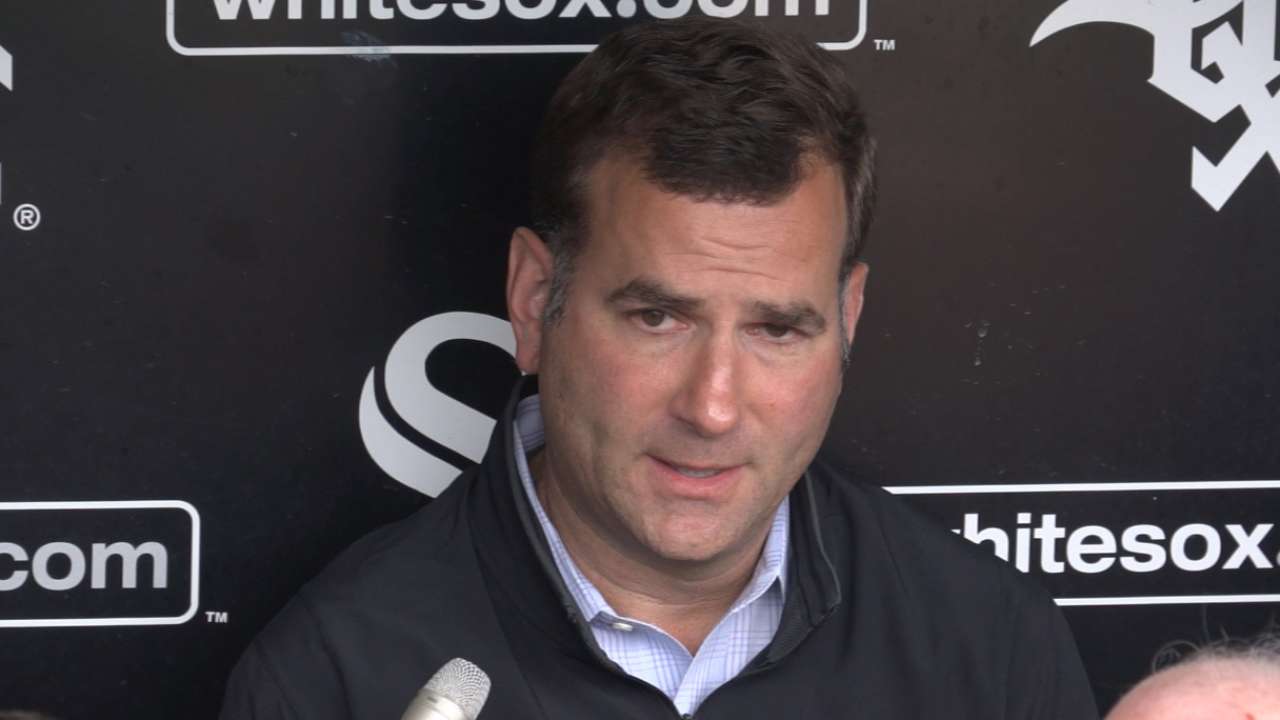 CHICAGO -- Where have all the elite home-grown hitters gone?
It's a question a number of teams around baseball could ask, but in this case, it's a question for the White Sox to answer. They are getting daily contributions from infielders Tyler Saladino and Carlos Sanchez, both products of their system, and the club feels that top prospect Tim Anderson, a shortstop, is close. But fans have to go back to the era of Aaron Rowand, Joe Crede and Carlos Lee to find the last time the White Sox had yearly production that they developed.
These impact hitters often come from the top of the Draft, where, for instance, Carlos Correa (No. 1 overall) was selected by Houston in 2012. When the White Sox drafted in the top five two years ago, they went for pitching, selecting Carlos Rodon at No. 3 with no regrets.
Occasionally a gem such as Mike Trout (25th in 2009 by the Angels) is taken late in -- or even past -- the first round. It's on the White Sox to do everything they can to find the best possible players, and that target potentially involves a greater use of analytics in the Draft process.
"We need to get the right guys," said Nick Hostetler, promoted this week to director of amateur scouting for the White Sox.
In that role, Hostetler will be running the club's Draft.
"That's where, for me, the analytics are going to come in," Hostetler said. "We go through all of these different dynamics of a player -- he's got five tools and this and that.
"Over time, you will see us kind of add some more guys with the ability to put the ball in play, showing that lower strikeout rate a little bit. The more balls in play, the more hits we are going to have. It sounds pretty elementary, but at the same time, sometimes we can get a little ahead of ourselves and try to make it bigger than it is."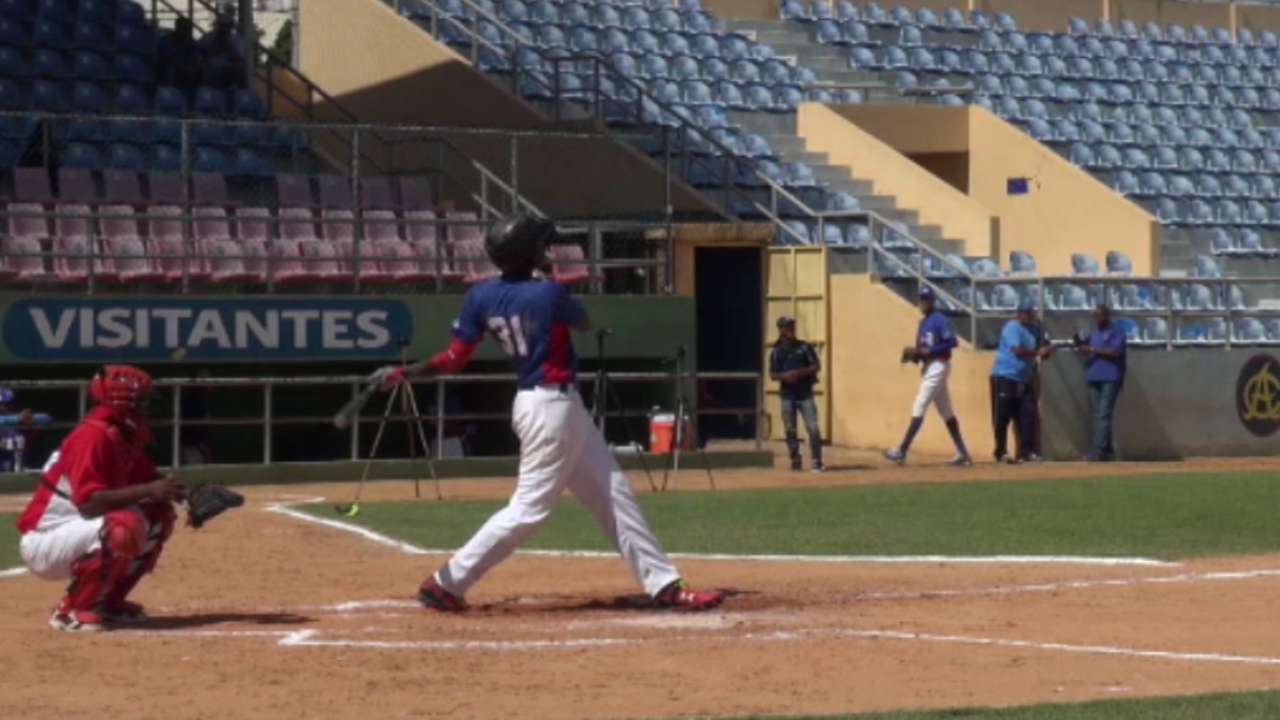 General manager Rick Hahn points to the organization's admirable recent work done in selecting and developing young hitters after the first round. Micah Johnson was a ninth-round pick, Saladino and Trey Michalczewski were taken in the seventh round, and Marcus Semien -- now with Oakland -- was selected in the sixth. Hahn also talked about using young players with another purpose, acquiring big league talent that can push the club toward a championship. Semien was part of the Jeff Samardzija trade, while outfielder Chris Young was the focal point of a 2005 deal with Arizona involving Javier Vazquez.
Ultimately, patience is a virtue in development. Hostetler mentioned that "quickest to the Majors" has replaced giving players the necessary Minor League at-bats to develop.
"If you can be patient with these guys and give them time, it's going to click," Hostetler said. "It's going to hit at some point. We are not going to be right all the time, but we can't be wrong all the time."
"Ideally, you are looking for a well-rounded baseball player who has the athleticism to do all sorts of things on the baseball field," Hahn said. "Not just premium athleticism, but guys who know how to play the game the right way and can produce both offensively and defensively because of their abilities. That's the model."
Scott Merkin is a reporter for MLB.com. Read his blog, Merk's Works, follow him on Twitter @scottmerkin and listen to his podcast. This story was not subject to the approval of Major League Baseball or its clubs.