Frazier staying true to approach despite rough stretch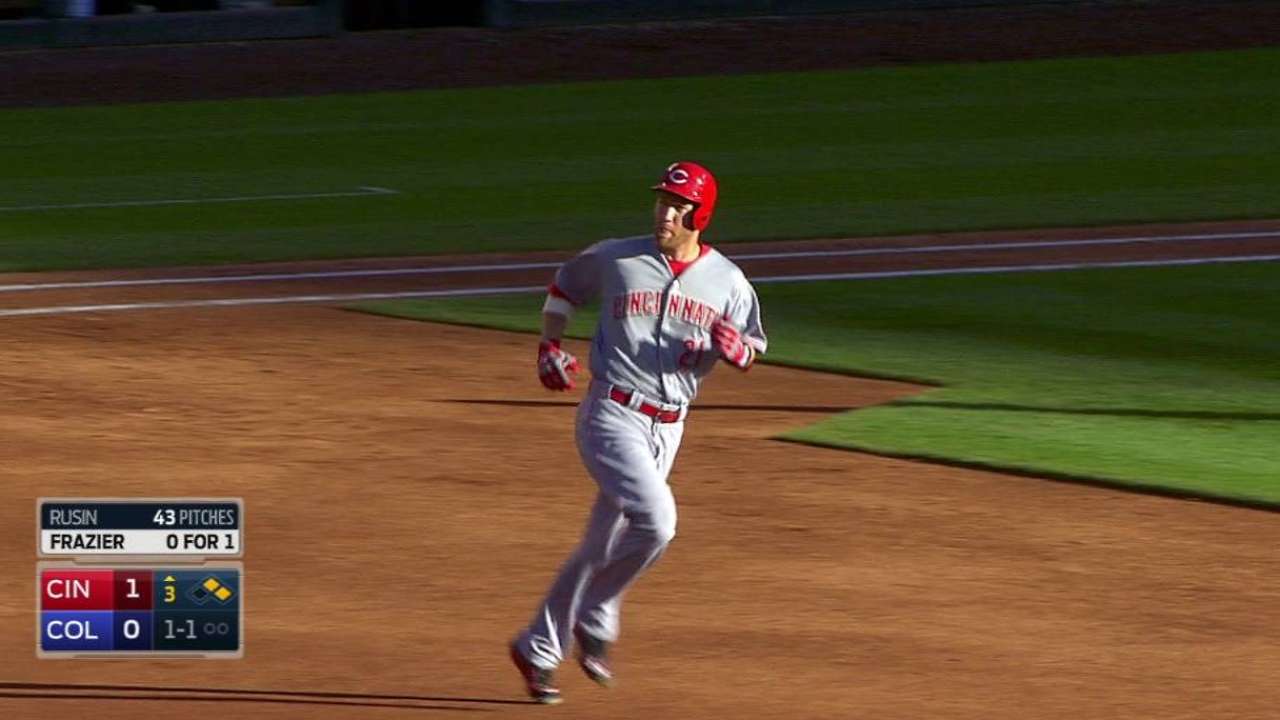 CINCINNATI -- Todd Frazier was the hometown star during the 2015 All-Star Game festivities, claiming the Home Run Derby in dramatic fashion. However, since then, Frazier has seen a downturn at the plate.
Entering Thursday's three-game series finale against the Cardinals, Frazier is hitting .169/.231/.310 in 71 at-bats across 18 games since the All-Star break. During that stretch, Frazier still has 11 RBIs, but he only has only six extra-base hits -- a category in which he led the Majors before the break (52).
Frazier said he feels good at the plate, and he simply isn't making the most of his opportunities right now.
"I was trying to figure it out myself, to be honest with you," Frazier said. "I'm swinging at pitches I should be hitting, fouling balls off, I'm not really squaring them up. You go through it during the year. It's just a matter of how long it's going to go for. I feel great up there at the plate, and then when I go to swing, nothing's really doing it, so it's what you got to go back to the film for. See if everything's going the right way it should be, and lo and behold, one day it's going to click, and we aren't going to be talking about it anymore."
In Wednesday's 13-inning, 4-3 loss to the Cardinals, Frazier finished 1-for-6 with one RBI and left five runners on base. He has historically had lower numbers during the second half of the season, hitting a career .240/.300/.416 after the All-Star break, compared to .273/.341/.506 in the first half of the season.
The 29-year-old doesn't believe teams have been keying on him anymore than before his stellar performance in the Derby, and he isn't using that as an excuse for his recent woes. He said it's more mental, and eventually, he's going to work out of it.
"It's all in your head, that's what I think," Frazier said. "For me, my swing is the way it is. I don't try to change too much. ... We are in the late time of the year, so [I] worry about helping the team out, even if it's defensively for the time being until your swing gets back."
Robert Bondy is an associate reporter for MLB.com. This story was not subject to the approval of Major League Baseball or its clubs.