Treinen recalled by Nats; Barrett optioned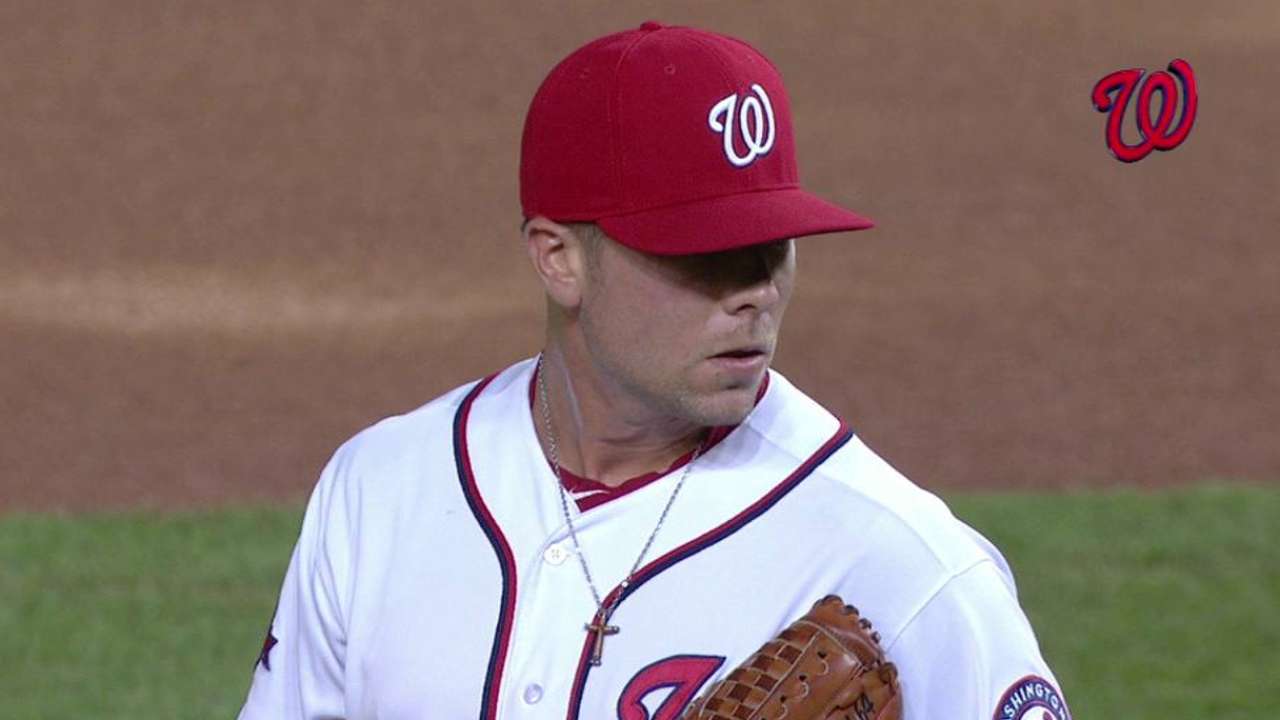 WASHINGTON -- The Nationals recalled right-handed reliever Blake Treinen on Thursday, one day after a disappointing outing from several members of the bullpen cost them a game against Arizona.
Treinen was optioned to Triple-A Syracuse on July 20, with the goal of improving his results against left-handed hitters.
"I think it went really well," Treinen said before Washington's series finale wtih Arizona. "Just trying to go hard in with some four-seam [fastballs], work on a change up a little bit, and just give them some different looks. Really for the most part, I don't know the exact numbers, but I would say far better than what it had been."
Treinen threw 12 innings during his time with Syracuse. He allowed six hits and no runs, while striking out 14.
"The reports are that the ball is down, sinking down," manager Matt Williams said. "And like I said, he hasn't been scored on. So he's been multiple innings, and that was the plan, sending him back down to get him multiple innings, and he's pitched real well. So he's back here with opportunity."
Treinen has a 4.39 ERA in 41 Major League innings this season. Left-handers have hit .347 against him.
Aaron Barrett, who was sent to Syracuse in the corresponding move, hadn't allowed an earned run since June 11 before giving up three in one-third of an inning on Wednesday.
"The thing that I have seen with Aaron when he does struggle is that he doesn't find the strike zone with his fastball, and he gets behind," Williams said. "And when he gets behind, that eliminates … that would be the same case for anybody. We want him just to get back going against and find consistency with the sinker and the slider."
Barrett is 3-3 with a 4.60 ERA this season.
Jacob Emert is an associate reporter for MLB.com. This story was not subject to the approval of Major League Baseball or its clubs.