With Cano cleaning up, Seattle's offense clicking
Slotting second baseman in No. 4 spot has yielded positive results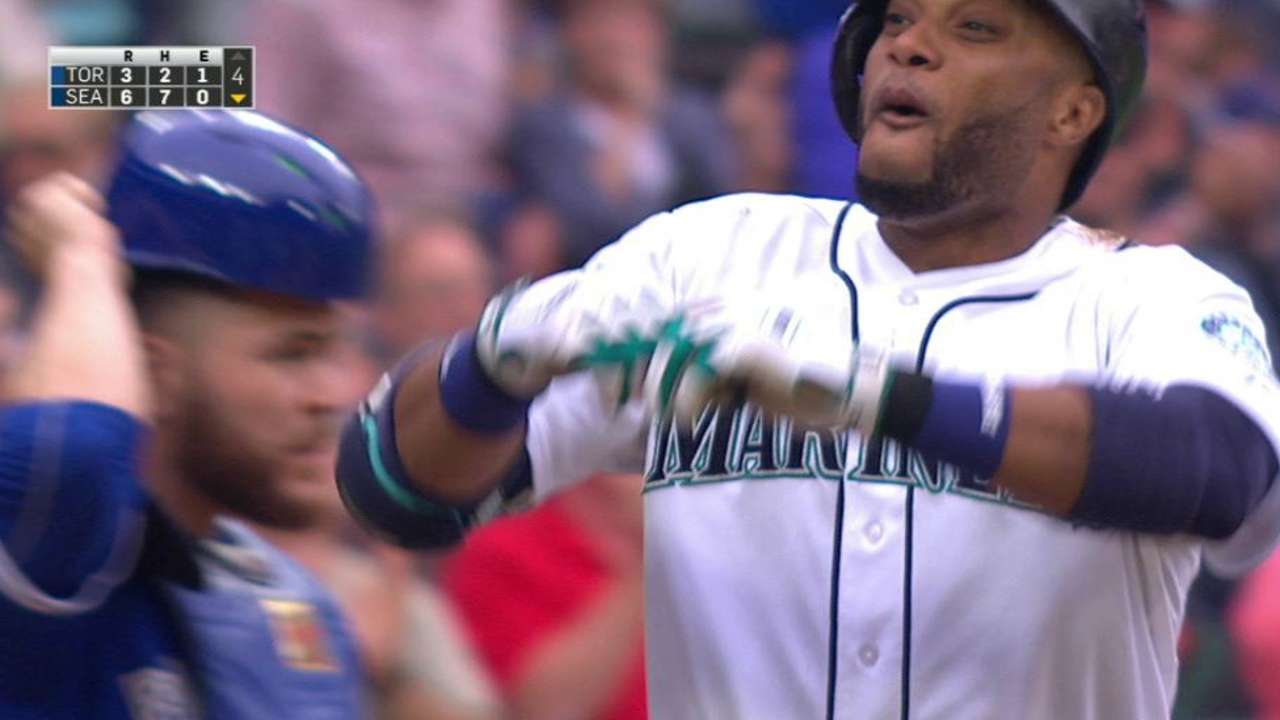 SEATTLE -- Lloyd McClendon doesn't even try to guess why it's working. But since he put Robinson Cano fourth in the Mariners' batting order two weeks ago, things have started falling into place for Seattle's offense.
Maybe it was going to happen anyway, with the six-time All-Star finally warming after a couple very un-Cano-like months. But since McClendon flip-flopped his early season plan and went with Kyle Seager second, Nelson Cruz third and Cano hitting cleanup, those three hitters have soared.
Cano has put up a .351/.431/.614 line with 15 RBIs in 14 games in the No. 4 spot, up significantly from the .252/.291/.384 line with 34 RBIs in his first 89 games, when he hit third and then second for a brief stint.
Seager has continued to produce consistently from his new No. 2 spot, while Cruz has been on fire hitting third between those two left-handers. Since the day after Cano first hit cleanup behind him, Cruz has gone on a 16-game hitting streak, during which he's batted .437 with 10 homers.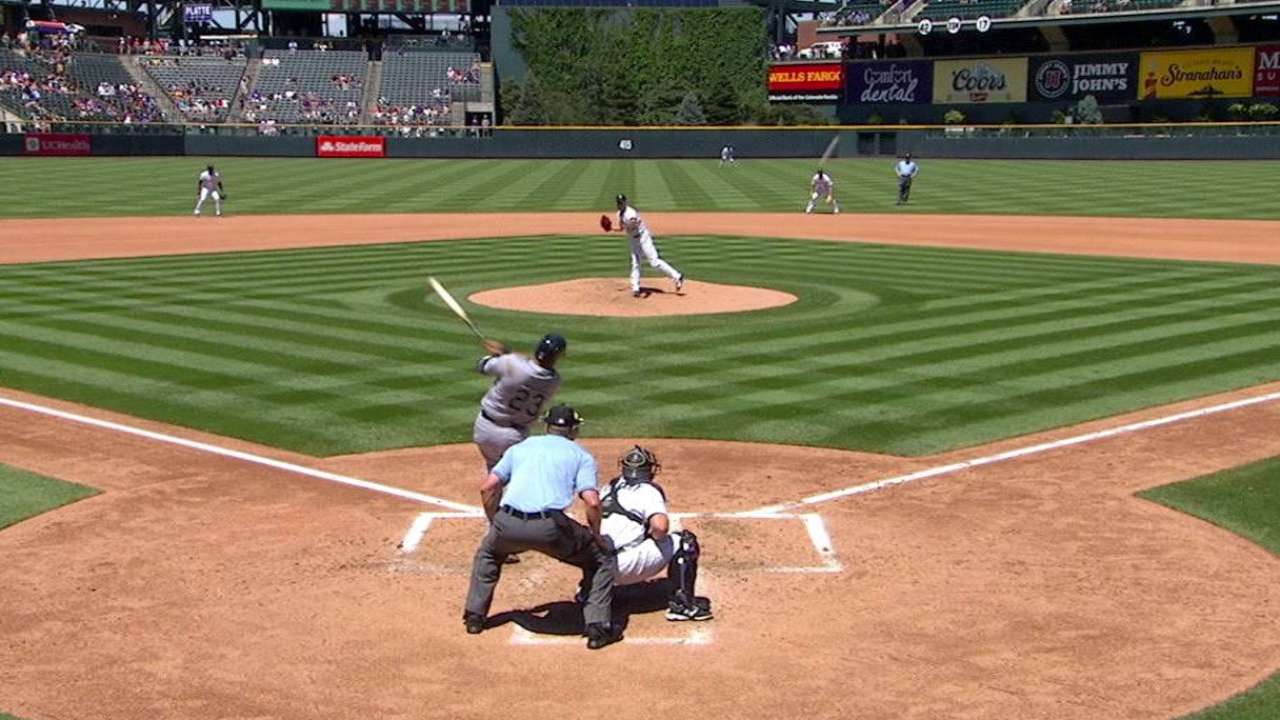 The Mariners are 7-7 with Cano batting fourth (he sat out three games with an abdominal strain), so the increased offense hasn't paid off in a huge improvement in the record. But it has definitely provided a significant boost for Cano and an offense that never kicked in earlier in the year when McClendon started out with the order of Cano third, Cruz fourth and Seager fifth.
"I wish I could tell you I knew what the magic was, but I just threw something against the wall one day," McClendon said. "'Let's put Robbie four,' and it clicked."
Seager, for starters, says he definitely is getting better pitches to hit batting in front of Cruz.
"Nobody is going to walk you to get to him," Seager said. "There's no game plan that would ever call for that. You definitely get attacked more. They don't pitch around me."
"I will say this. I've always wanted to put Seager in the two-hole, because I thought we'd be a better club with him hitting two," McClendon said. "The secret to that is making sure you've got somebody that can get on base in the leadoff spot. Because he's a fastball hitter and pulls the ball, he's ideal for that spot and he also hits the ball out of the ballpark.
"If you really do your research on No. 2 hitters, they come up a lot with runners in scoring position. He hasn't disappointed in that regard. We just need to get this leadoff thing straightened out, and if we do, we may do even better than we are right now."
McClendon plans to play newly promoted rookie Ketel Marte in the leadoff spot as much as possible in the final two months to see if he can be that spark.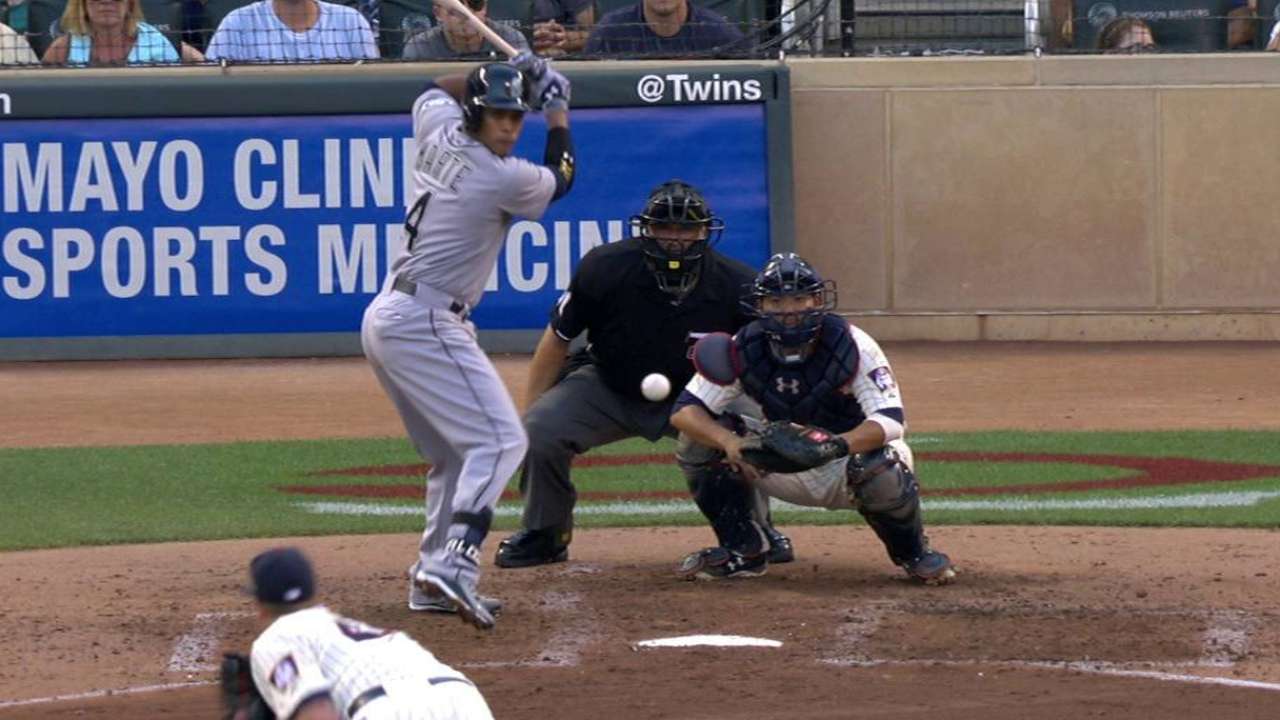 Cruz has been hitting all year, so it's the emergence of Cano that looms significant. He notes he hit well with the Yankees when placed in the cleanup role and, indeed, his career OPS of .975 in the No. 4 spot is nearly 100 points higher than anywhere else he's batted.
"That says something," Cano said.
What is it like hitting behind the red-hot Cruz?
"Sometimes it's good, sometimes it's not. He hits homers and gets everything," Cano said with a grin. "Things are happening now. Now you've got to pitch to Seager, because you've got Cruz behind him. You've got to pitch to Cruz when I'm behind him. If you don't pitch to Cruz, I'm going to go like I did [Tuesday] and just prove people wrong."
Cano was pleased Tuesday when Cruz was intentionally walked in front of him to load the bases and set up his two-run single that broke open a 10-4 win against the Rockies.
"I like that," Cano said. "Those are things that motivate me."
McClendon is happy to see Cano finding his groove.
"I think it's just Robbie finally being who Robbie is," said McClendon. "We've said it all year -- in the end, his numbers will be where they're supposed to be. He's starting to swing the bat."
McClendon, like all managers, hears complaints that he changes his lineup too much. He points out that no team in baseball trots out the same nine every day.
"People talk about consistent lineups," McClendon said. "Nobody has a stamped lineup. But I do think we have a 2-3-4 that is locked in for the foreseeable future. I don't see changing that."
Greg Johns is a reporter for MLB.com. Follow him on Twitter @GregJohnsMLB, read his Mariners Musings blog, and listen to his podcast. This story was not subject to the approval of Major League Baseball or its clubs.