ICYMI: Padres go down swinging in Milwaukee
For the third time on their current 10-game, 11-day road trip, the San Diego Padres staged an impressive rally to make some noise near the end of a game by threatening the home team with some late-inning firepower. Unfortunately, the Padres three-run rally in the ninth wasn't enough as the Friars fell to the Brewers 8-5 at Miller Park. Despite an 11-hit performance from the offense and a decent 3-for-12 mark at the plate with runners in scoring position, some pitching miscues at the very beginning and end of Wednesday night's game proved to be too much for San Diego to overcome.
Ian Kennedy found himself in a tough situation early on as he surrendered four runs on five hits in the first inning, including a two-run home run to catcher Jonathan Lucroy. Kennedy eventually settled down and delivered six innings of shutout baseball, ultimately surrendering just two hits and striking out seven over the remainder of his time on the mound.
That early first inning would prove to be fatal, however, as Kennedy finished the night with four earned runs and seven strikeouts over seven innings pitched. Marcos Mateo pitched in relief of Kennedy, struggling equally on the mound as he surrendered four runs -- three of which were earned -- on four hits and one walk in the eighth inning.
Yangervis Solarte and the rest of the Padres offense put together a decent showing Wednesday as Solarte, Justin Upton, Will Venable and Melvin Upton Jr. all enjoyed multi-hit games at the plate. The Padres three-run rally in the ninth included contributions from both Upton and Venable, while Brett Wallace launched the most impressive offensive showing of the night with a pinch-hit two-run home run into the second deck in right field. Both Wallace and Venable collected two RBIs on the night, while outfielder Matt Kemp collected his 59th RBI of the year with a sacrifice fly in the first inning.
This late offensive success wasn't enough for San Diego, however, as the Brewers quelled the Friars' comeback by sending closer Francisco Rodriguez to the mound with two outs in the ninth. The Padres will have chance to try again Thursday, however, and will be back on the field early as Odrisamer Despaigne takes the mound opposite of Matt Garza at 11:10 a.m. PT for the series finale at Miller Park. In case you missed it, here are some highlights and stories you may not have seen from Wednesday.
Padres post-game recap and highlights: Late rally not enough as Padres fall to Crew
Kemp puts the Padres on the board early with an RBI sac-fly in the first: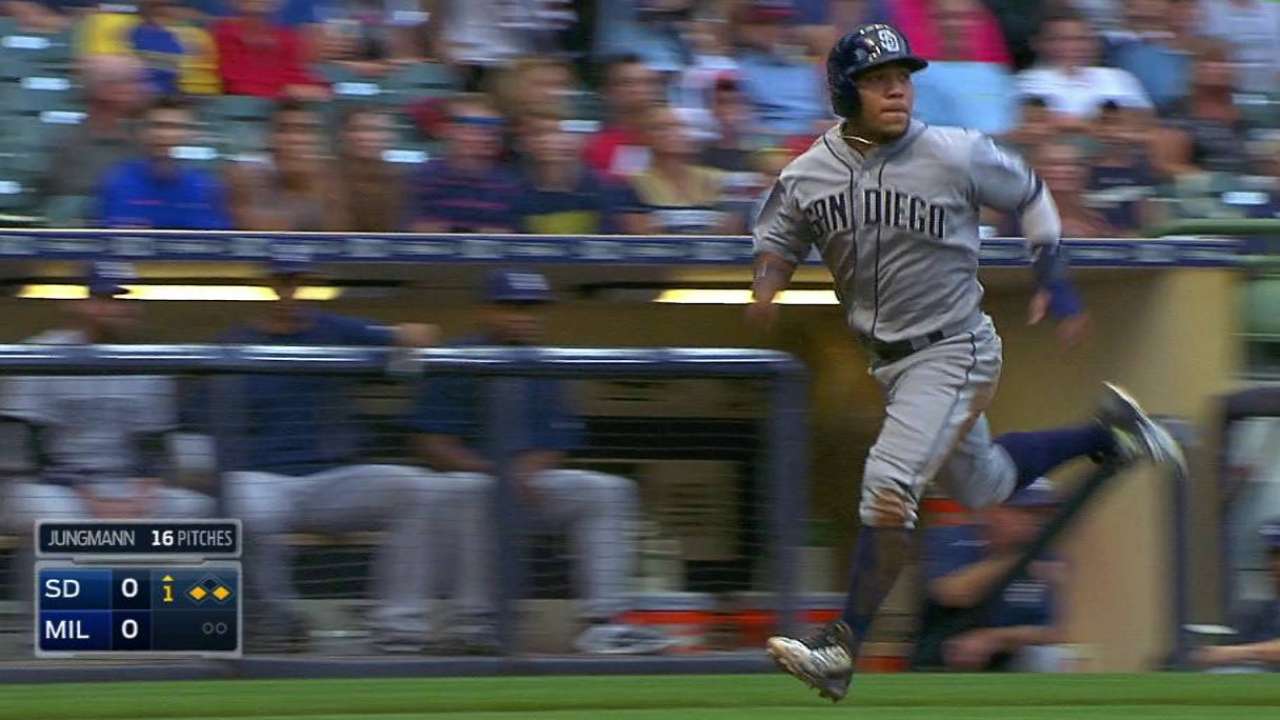 Venable drives in Alonso with an RBI single in the seventh inning: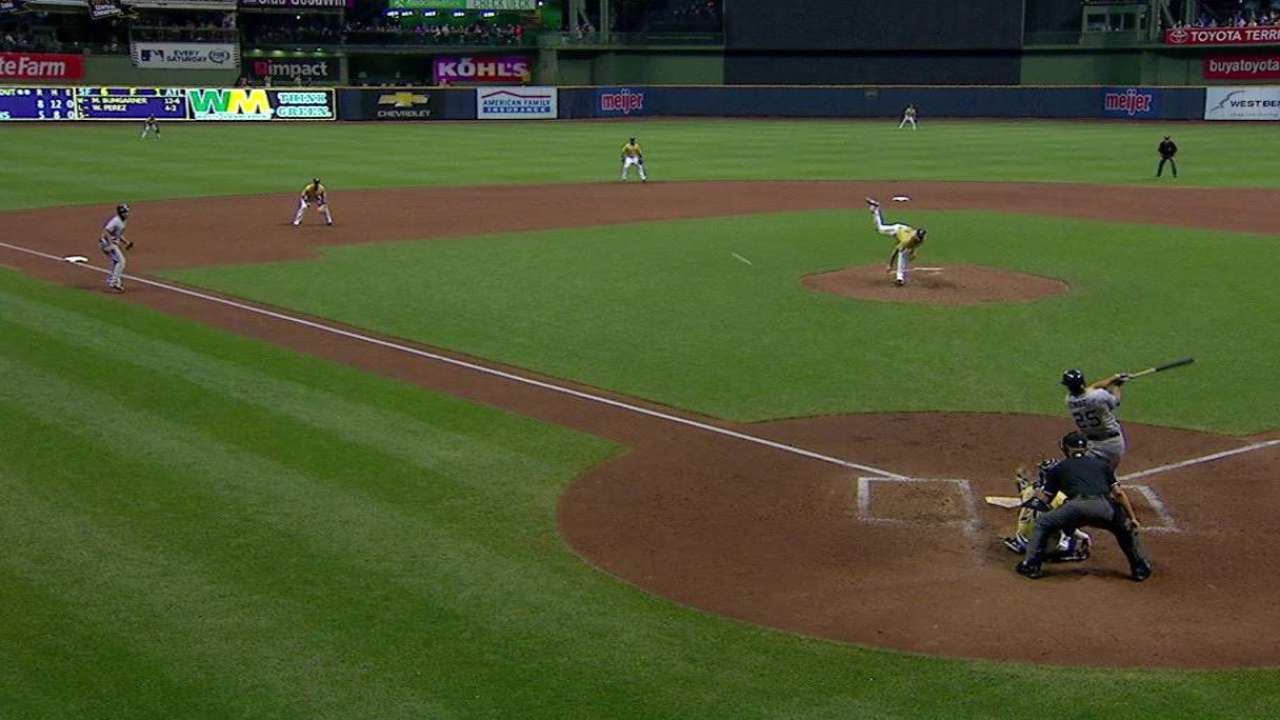 Venable delivers again as he drives in Upton with an RBI double: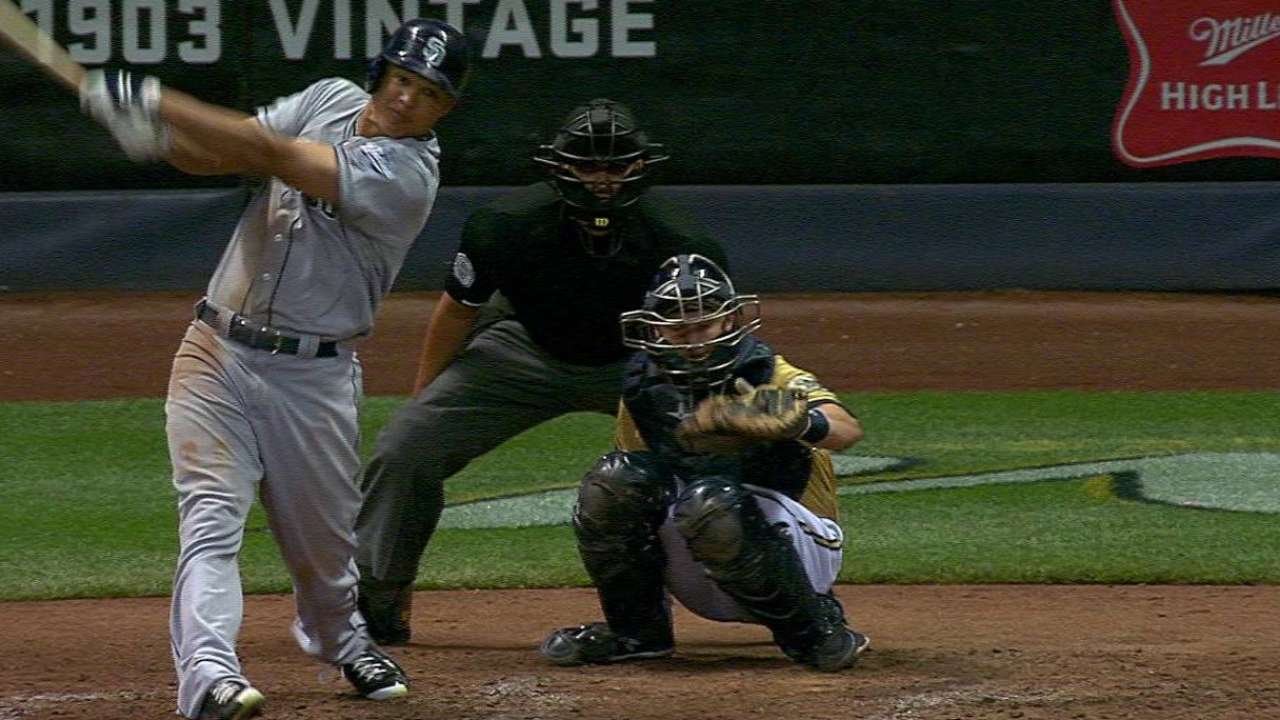 Wallace smashes a two-run shot on the first pitch he sees in the ninth inning: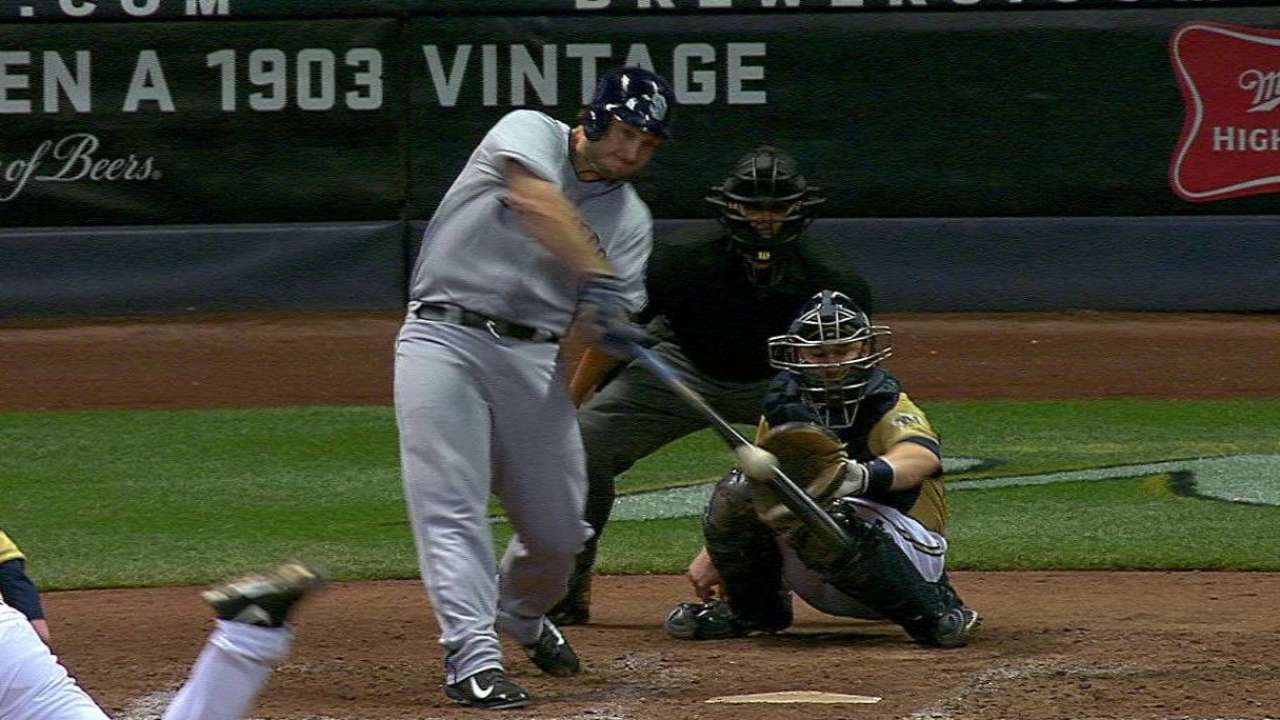 The day's top stories
Reliever's 2015 campaign put on hold for now: Morrow likely headed for season-ending surgery
Tempy excited, honored for HOF induction: Templeton to join Padres Hall on Saturday
Nothing better than 'Solar' power: Monday's Multi-HR game just latest from streaking Solarte
Van Gansen proves his mettle: Padres Prospect Peter Van Gansen named MVP in NWL All-Star Game
Down on the Farm: Van Gansen gives Northwest League All-Star Game Win
Notable Notes: Game Notes @ MIL (08.05) Kennedy Returns Hoping to Uneven Series against Crew
Looking forward
Friar Forecast: Despaigne, Garza square off in series finale
Thursday's pitching matchup: Odrisamer Despaigne (5-7, 4.75 ERA) vs. Matt Garza (5-12, 5.17 ERA)