Inbox: What's in store for Shaffer?
Beat reporter Bill Chastain answers fans' questions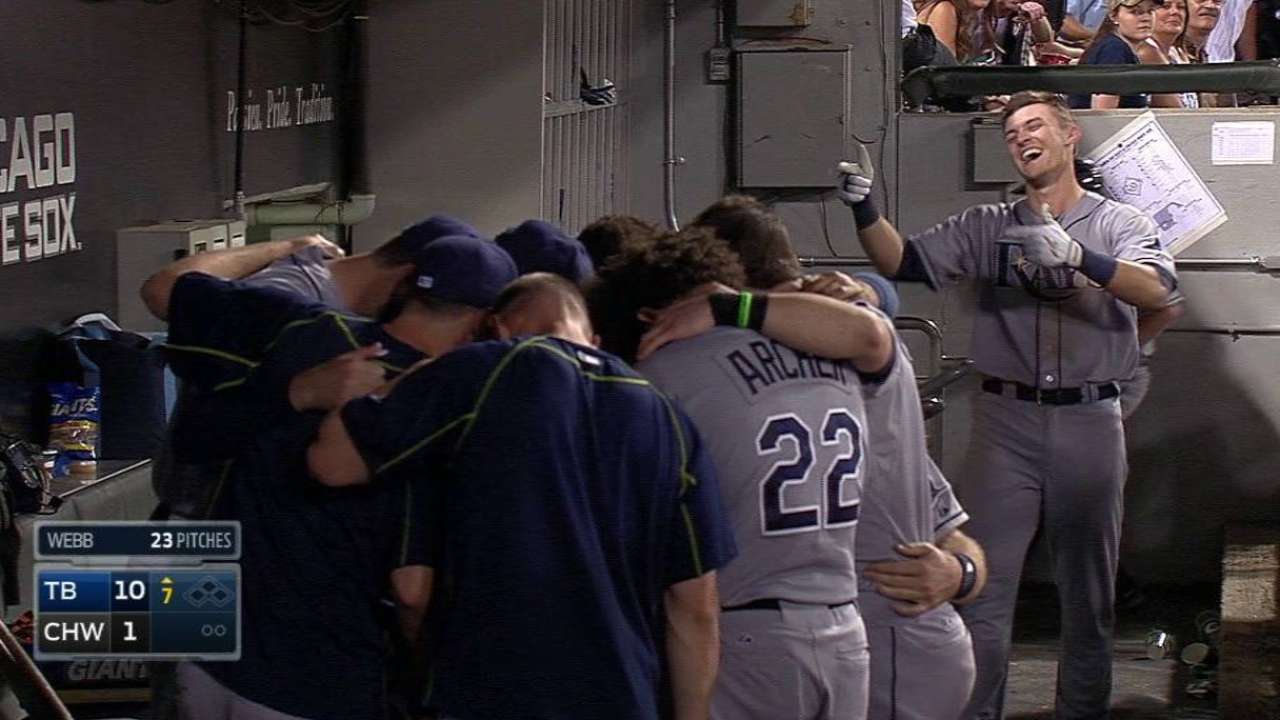 I like the move bringing Richie Shaffer to the Major Leagues. What do you think about the move? Why has it been so long since we've seen a position player from the Rays' farm system?
-- Sean G., Brandon, Fla.
Shaffer does appear to have some power, which could be seen Tuesday night when he connected for his first Major League hit -- a home run to right field -- against the White Sox. However, Shaffer is not the only position player we've seen join the Rays from within the organization this season. Outfielder Mikie Mahtook, who just got optioned to Triple-A Durham on Wednesday, has been up and down with the team all season.
Chris Archer has been the man for the Rays. I've seen your thoughts about No. 1 starters before, and you seem to have a pretty high standard for aces. Do you consider Archer a No. 1 starter?
-- Bill G., Clearwater, Fla.
I'll say this, Archer is pitching like a No. 1 starter. In addition, he's got No. 1 stuff and the kind of stuff that can play well in the postseason. Thus, I'd say Archer is everything a No. 1 starter should be. The next qualifying hurdle for him is 200 innings. If Archer continues to give Tampa Bay high quality and he surpasses the 200-innings mark, I will give him my No. 1 stamp of approval. I feel confident he would agree with this assessment.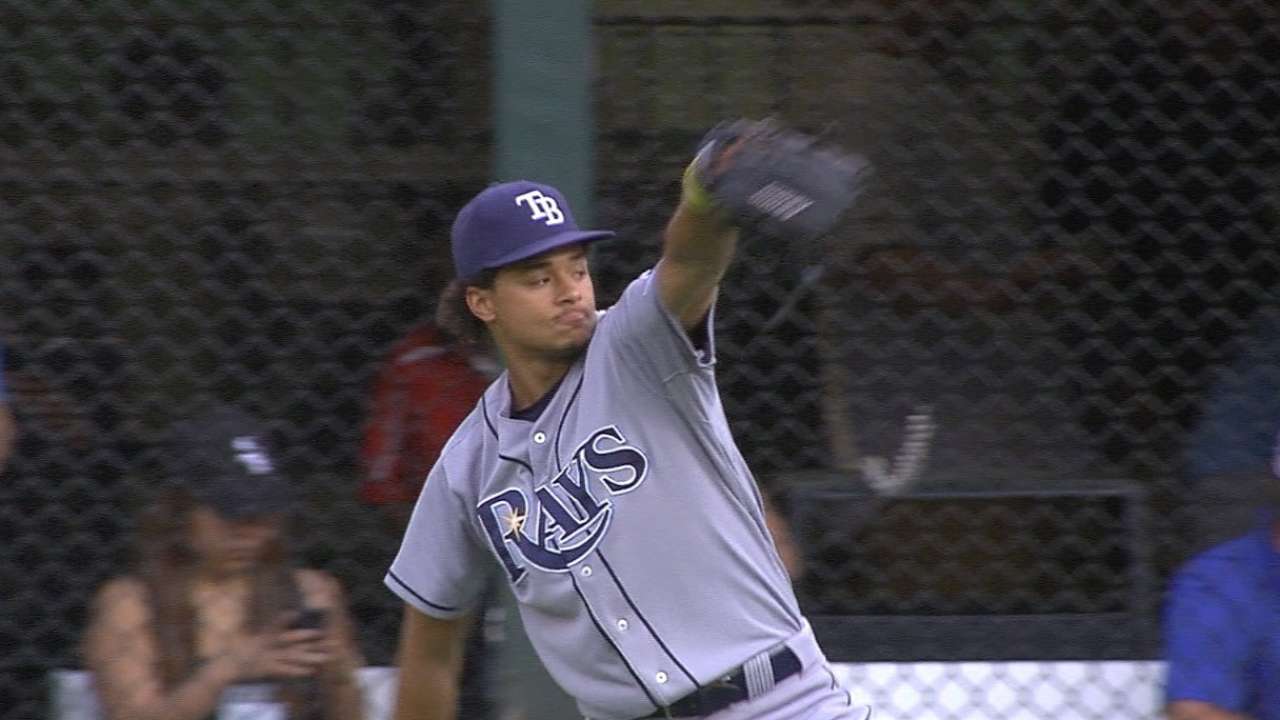 It's tough to watch the Rays not do anything at the non-waiver Trade Deadline other than get rid of two important pieces in outfielder David DeJesus and right-hander Kevin Jepsen. Do you really think they are trying to compete the rest of this season? Or are they willing to look toward 2016?
-- Kevin M., St. Petersburg
While the Rays traded Jepsen and DeJesus, they noted that having Drew Smyly and Desmond Jennings returning in August would be like receiving a boost through a trade. If that one did not make you think that Tampa Bay was still concerned about winning this season, I think the Matt Moore move showed otherwise. The lefty struggled in his return from Tommy John surgery, and rather than watch him try to find himself at the Major League level, the Rays made the difficult call to option him to Triple-A Durham. In addition, they brought up Shaffer to help with the offense. I believe both moves demonstrate a desire to win this year.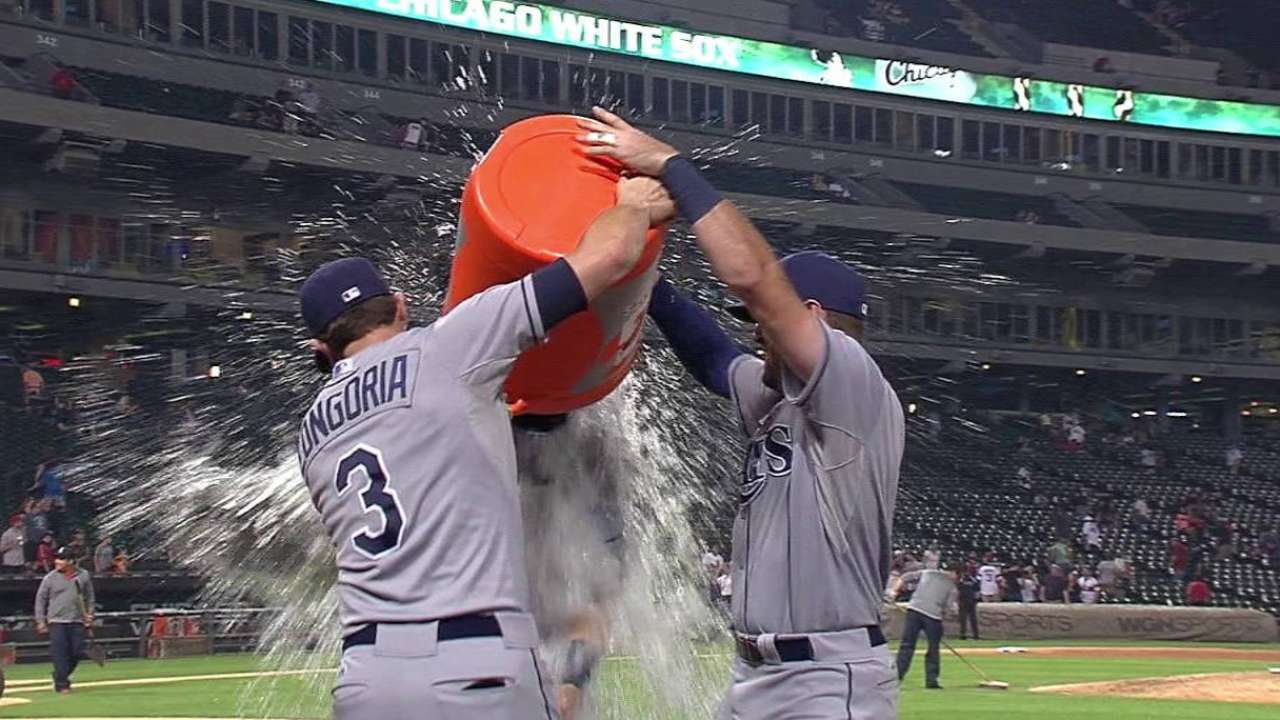 What kind of impact did losing Jepsen have on the Rays' bullpen?
-- Ted L., Tampa, Fla.
I believe Tampa Bay had a better bullpen with him. I thought Jepsen to Jake McGee to Brad Boxberger ranked as one of baseball's best relief corps. Now we'll have to see how the rest of the group steps up. There's also a chance that the Rays will pick up another reliever before September, which has been a familiar move for the organization over the past several seasons.
Do you think this team can remain in contention until the end?
-- Steve A., Tampa, Fla.
I want to see what this team looks like once the Rays have most of the band back together. Obviously they won't have Alex Cobb this season, but Smyly appears headed back to the rotation and perhaps Moore, if he can find his way at Durham. Jennings should give the team a lift. And what if Shaffer turns out to be the missing offensive piece? Finally, if Evan Longoria gets hot, things could get interesting.
Bill Chastain is a reporter for MLB.com. This story was not subject to the approval of Major League Baseball or its clubs.