Wright continues progress on path to return
Veteran third baseman could begin playing rehab games Monday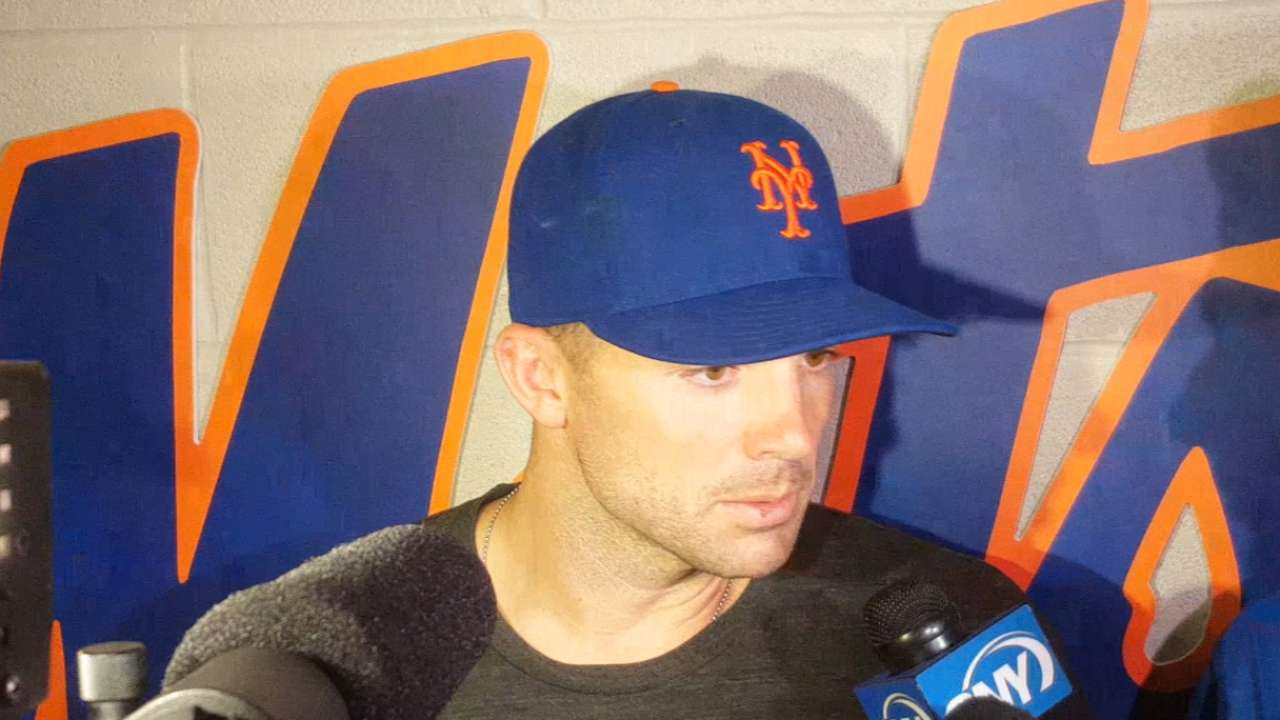 MIAMI -- The realization struck David Wright as he stepped out of the Marlins Park batting cage on Tuesday, parking ball after ball to the far reaches of the playing field. By Wright's side was hitting coach Kevin Long, offering tips about Wright's stride length -- not another rehab specialist or a trainer "coming up for the millionth time and saying, 'Hey, how's your back?'"
"I'd rather be talked to like a baseball player, not a patient at a therapy clinic," Wright said afterward, before making the short trip north to continue his rehab in Port St. Lucie, Fla. "It's been nice to start getting in the grind again and start thinking about baseball and talking shop with the coaches and guys, rather than being secluded in the training room or a therapy table getting worked on."
If Wright has his way, the spinal stenosis issues that have sidelined him for most of this season will soon fade out of his lexicon for good. Wright's batting-practice session Tuesday marked the first of five consecutive days of intensive baseball activities, which will conclude Saturday in Port St. Lucie. Though Wright loathes making predictions, he admitted that if all goes well, he could begin playing in Minor League rehab games as soon as Monday.
If all continues to proceed swimmingly after that, it's not a leap of faith to think Wright could be back in a Mets uniform by mid to late August, essentially making manager Terry Collins' lineup whole for the first time since April. Collins has already begun tinkering with possibilities, saying he anticipates Wright as his No. 2 hitter in front of Lucas Duda and Yoenis Cespedes.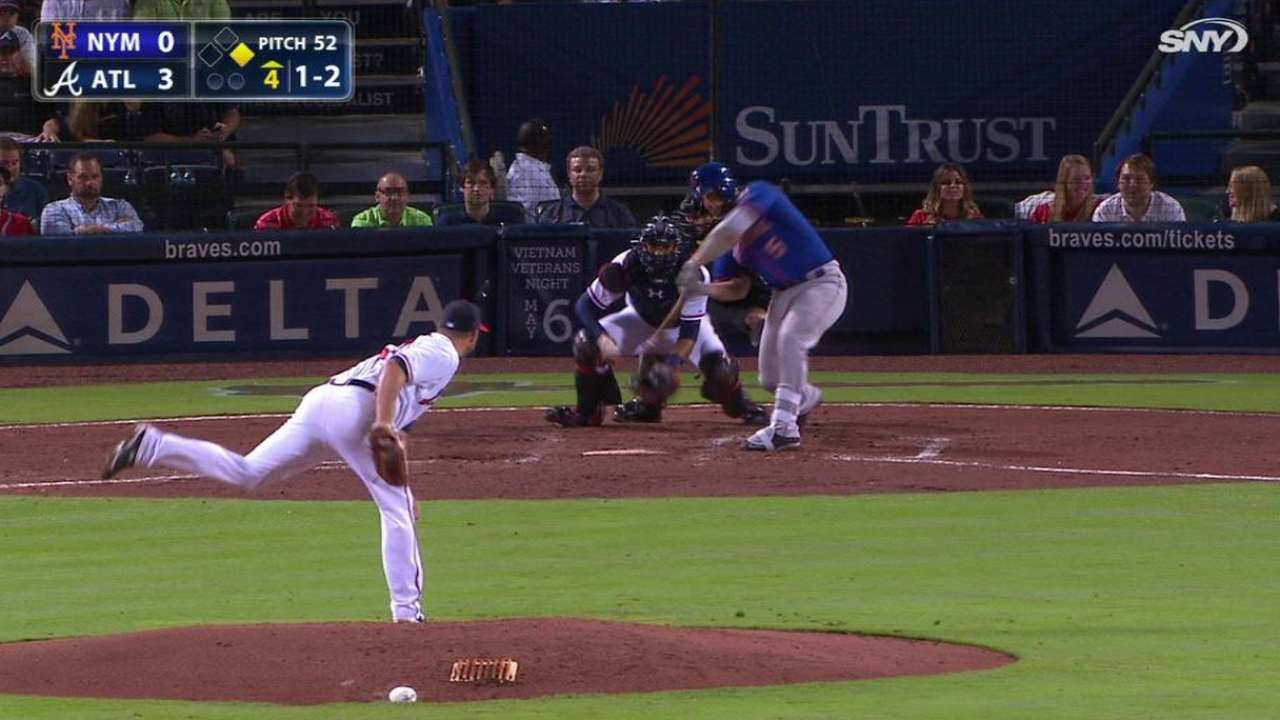 "My goal is to try to come back and be an everyday player," Wright said. "My goal is not to come back and play every other day. With that being said, would it be smart probably to [rest] every now and then? I mean, yeah, I think it is. My body might tell me that I need [to rest] a little more often than now. But I'm looking forward to coming back and being an everyday player."
Part of that comeback process, Wright said, has required him to relearn some of baseball's most basic fundamentals. Everything he does now, the third baseman does with a nod to efficiency. Wright shuffles his feet more on defense, for example, so that he is constantly in position to put the least amount of strain on his back.
It will probably always be that way for Wright, a 32-year-old who will deal with stenosis for the rest of his life. But the condition does not necessarily have to hinder him.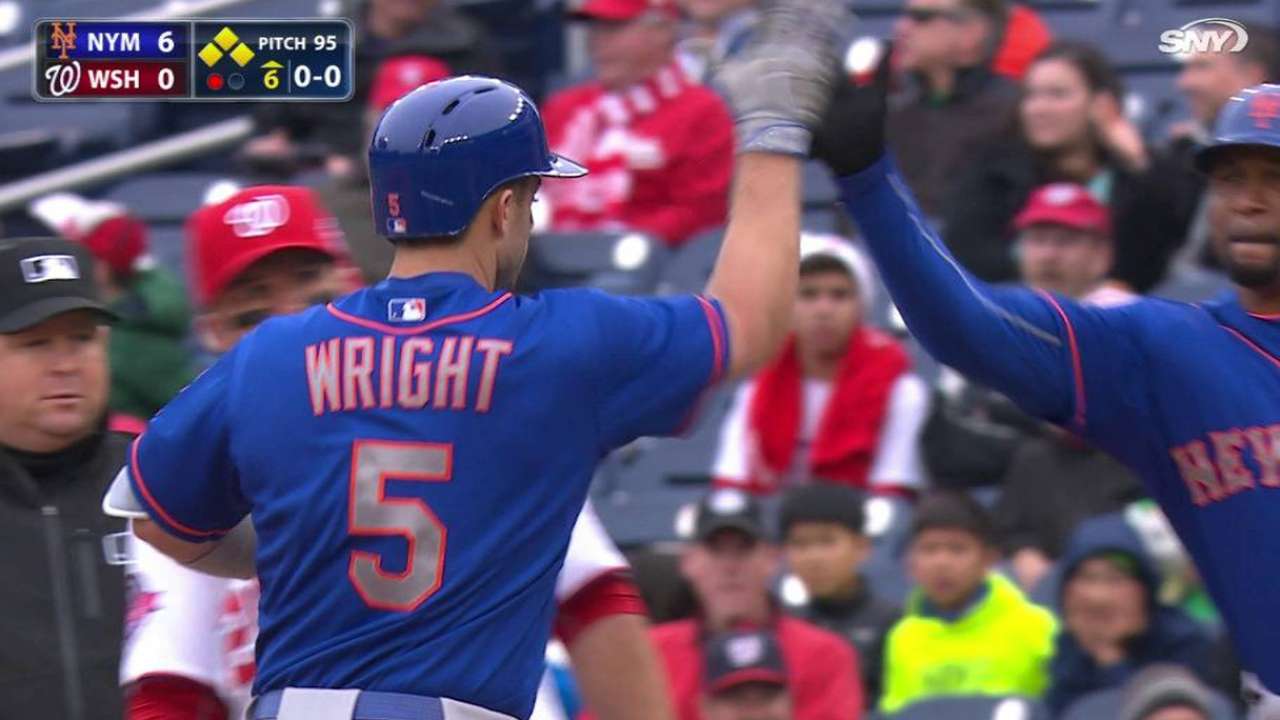 "Each day, you get a little more confident in the preparation, in the process," Wright said. "Instead of feeling a bit hesitant, I'm starting to feel a little more relaxed. It's a reaction, rather than wondering each swing, 'Am I going to feel something?' Each stride running, 'Am I going to feel something?'"
For months, that process has unfolded through hope and frustration and everything in between. At long last, it finally appears to be drawing to a close.
"I'm not sure what more I can do," Wright said. "There's not much more preparation I can do other than games ... It's fun watching these guys, and it's fun celebrating the wins and everything. But until you get on the field and you're involved that way, that's the ultimate."
Anthony DiComo is a reporter for MLB.com. Follow him on Twitter @AnthonyDiComo and Facebook, and listen to his podcast. This story was not subject to the approval of Major League Baseball or its clubs.