MLB.com Columnist
Barry M. Bloom
Gregorius has done well taking over for Jeter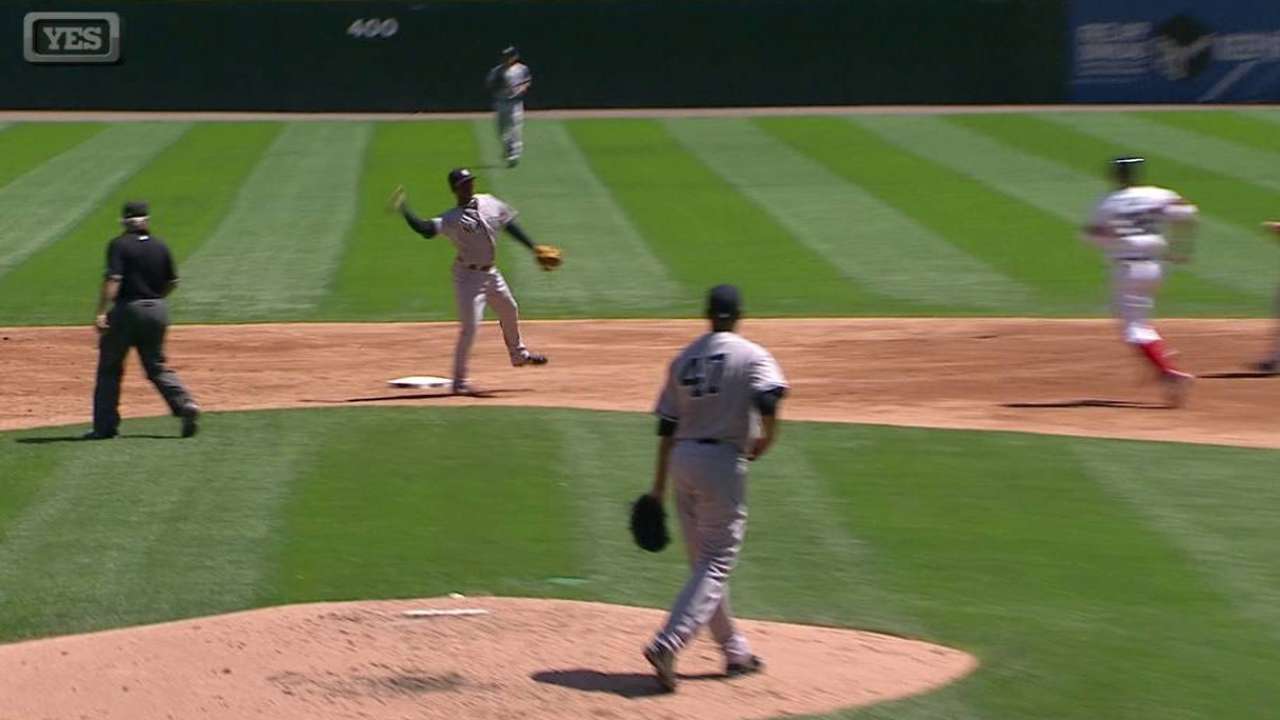 NEW YORK -- Last year at this time, Derek Jeter was in the final months of a certain Hall of Fame career. But a year later, there are few signs of the Captain at Yankee Stadium, save for some photos and portraits.
Jeter's famous No. 2 has yet to be retired. And as the Yankees are vying for an American League East title after missing the playoffs the past two seasons, there's a new kid roaming Jeter's old position at shortstop. He's No. 18, Didi Gregorius, and he's doing quite well.
The 25-year-old Gregorius, finally getting a chance to play a full Major League season, came to the Bronx from the D-backs in December in a three-way deal in which the Yanks sent pitcher Shane Greene to the Tigers. Gregorius insists he never thought about replacing Jeter.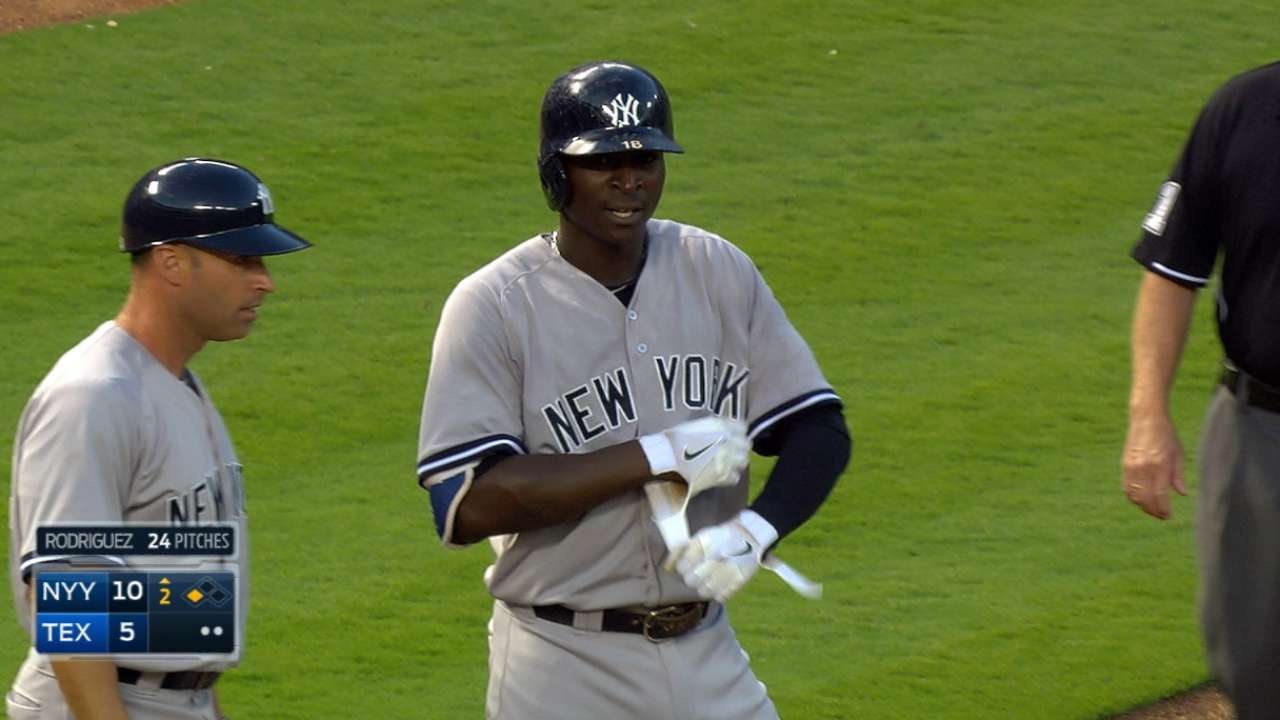 "For me, I don't look at it as being his replacement. He just retired," Gregorius said before collecting a single in three at-bats in Wednesday night's 2-1 loss to the Red Sox. "He had such a successful career and everything. So for me, they gave me an opportunity to come in here and follow in his footsteps. That's the way I look at it."
Anybody who watched Gregorius come up as a 23-year-old with the D-backs can't be surprised that the kid who was born in the Netherlands and grew up in Curacao would make the most of the opportunity. He's always had the stuff to play short and is a big improvement defensively for the Yankees.
Jeter made up for his lack of range with his intelligence and 180-degree peripheral vision that matched that of Magic Johnson on a basketball court. But last year, at 40 years old and coming off a fractured left ankle that caused him to miss most of the 2013 season, Jeter didn't have the youthful defensive athleticism of someone like Gregorius.
But could Gregorius hit? A lefty swinger, he's a .248 lifetime hitter, .268 against right-handers and .189 against left-handers. That hasn't changed much this season. In 99 games, Gregorius is hitting .258, .198 against lefties, .279 against righties.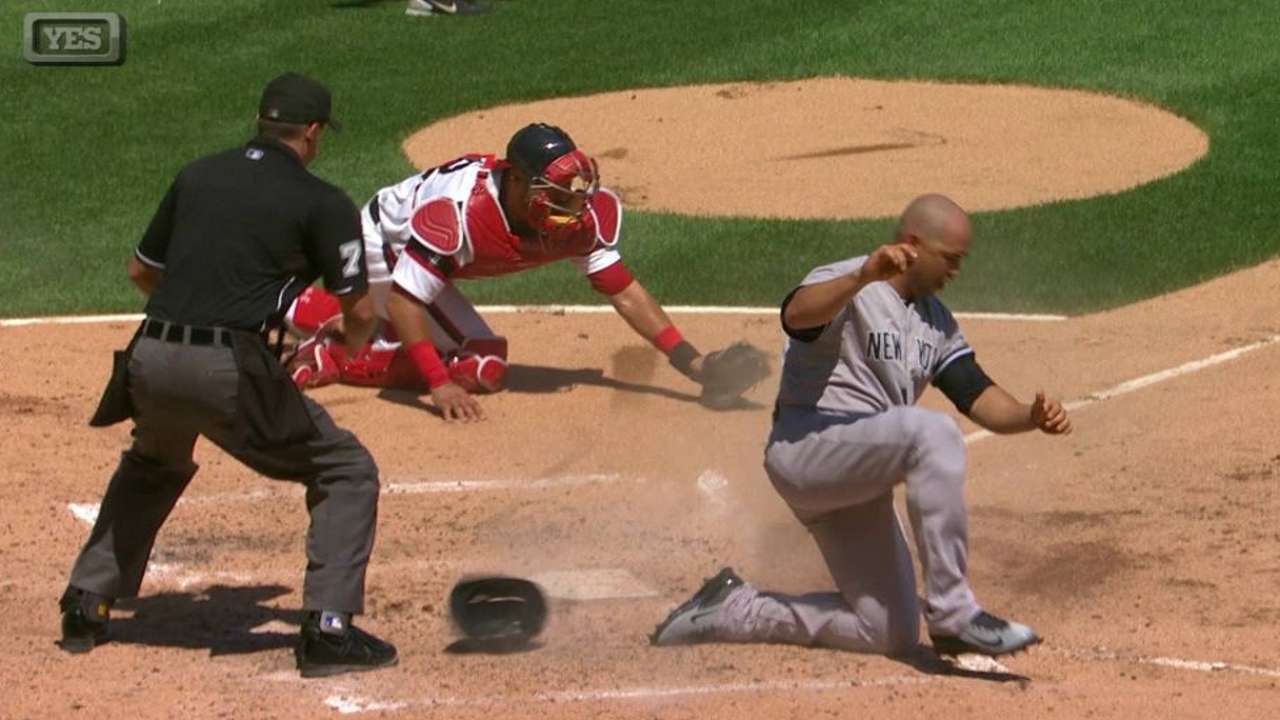 Yankees manager Joe Girardi didn't know much about Gregorius when he joined the team in Tampa, Fla., this spring, but he did know one thing.
"He just had to play," Girardi said.
Girardi has given Gregorius the opportunity to do just that, starting him 94 times in 106 games. And there has been rapid offensive improvement. On May 28, he was hitting .206. In the 57 games since then, Gregorius has hit .294.
"He's just been so consistent offensively," Girardi said. "He's swung the bat pretty well against left-handers, too. He's really done a good job. Each month he's gotten better. He's off to a pretty good start in August as well and I hope that's better than July."
Still, on Wednesday night, Girardi pinch-hit a gimpy Brian McCann for Gregorius with two out in the ninth and the tying run on second, the winner on first and Boston closer Koji Uehara on the mound. And for good reason.
"McCann has had some success against Uehara," Girardi said. "Didi has been swinging the bat well, but he's never seen him. I went with the guy who had seen him before and would understand what he would try to do against him."
McCann flied out to center, ending the game. Such are the grand plans of mice and men.
Former D-backs general manager Kevin Towers also fell in love with Gregorius during the 2012 Arizona Fall League season and quickly obtained him in a three-way trade with the Reds that sent top Draft pick Trevor Bauer to the Indians. Late in the 2012 season, Towers traded incumbent shortstop Stephen Drew to the A's and Gregorius was supposed to be Arizona's future at that key position.
It didn't work out that way. Kirk Gibson, the manager back then, soured on Gregorius, first sitting him against left-handed pitchers and then benching him almost completely. Gregorius lost his job to Chris Owings during Spring Training of 2014 and was sent back to Triple-A Reno to learn how to play second base. There was one problem with that.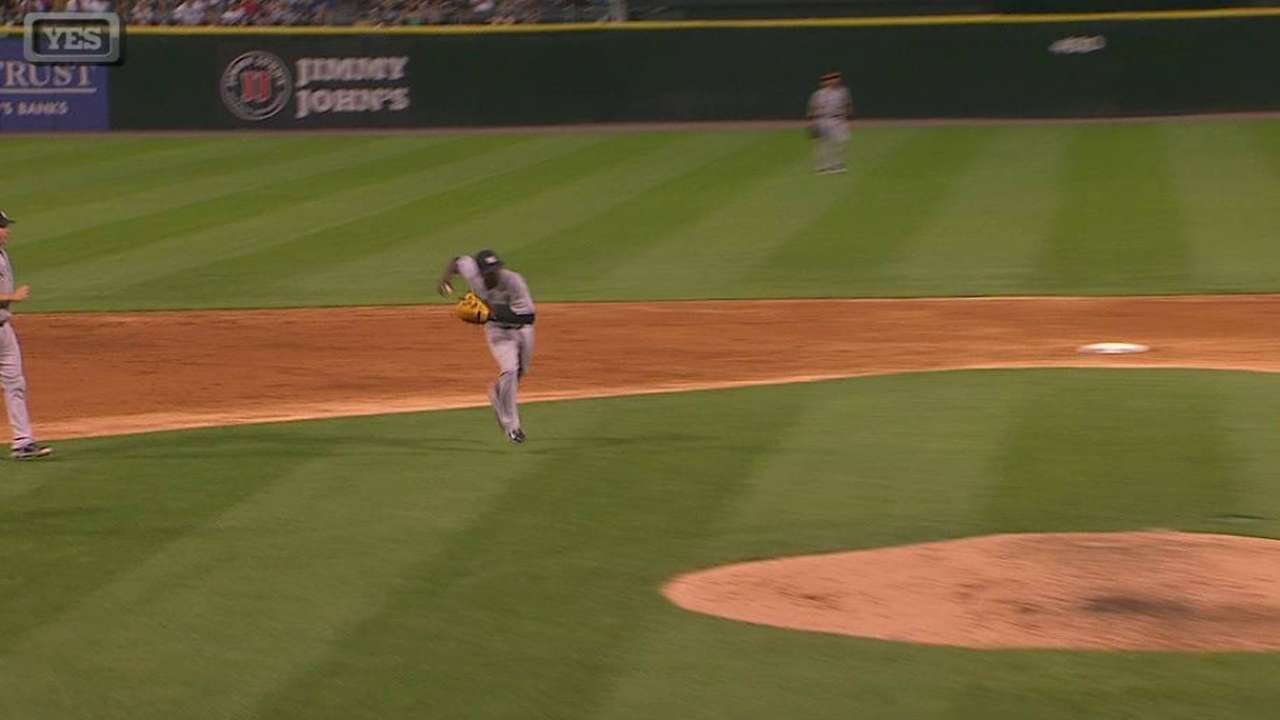 "I didn't find out about it until I got there," Gregorius said. "None of this was my choice. It's out of my hands. I'm not the one controlling when to put me in the lineup or where I play. I just wanted to play. That's their job."
Gregorius didn't return to the Majors until June. By the end of the 2014 season, the D-backs opted for Nick Ahmed at short and Owings at second. Gregorius, who hit .226 in 80 games, was shipped to the Yanks. The new regime in Arizona, including manager Chip Hale, has given Ahmed the chance the old one never gave Gregorius, but he's hit just .229 in 96 games.
Gregorius arrived in New York as a kid who had never played a full season, hadn't been given the chance to learn how to hit left-handed pitching, and was replacing a legend. That was a monumental challenge. A challenge that is ongoing.
"I'll never be satisfied," Gregorius said. "You always need to make adjustments. You always need to make improvements."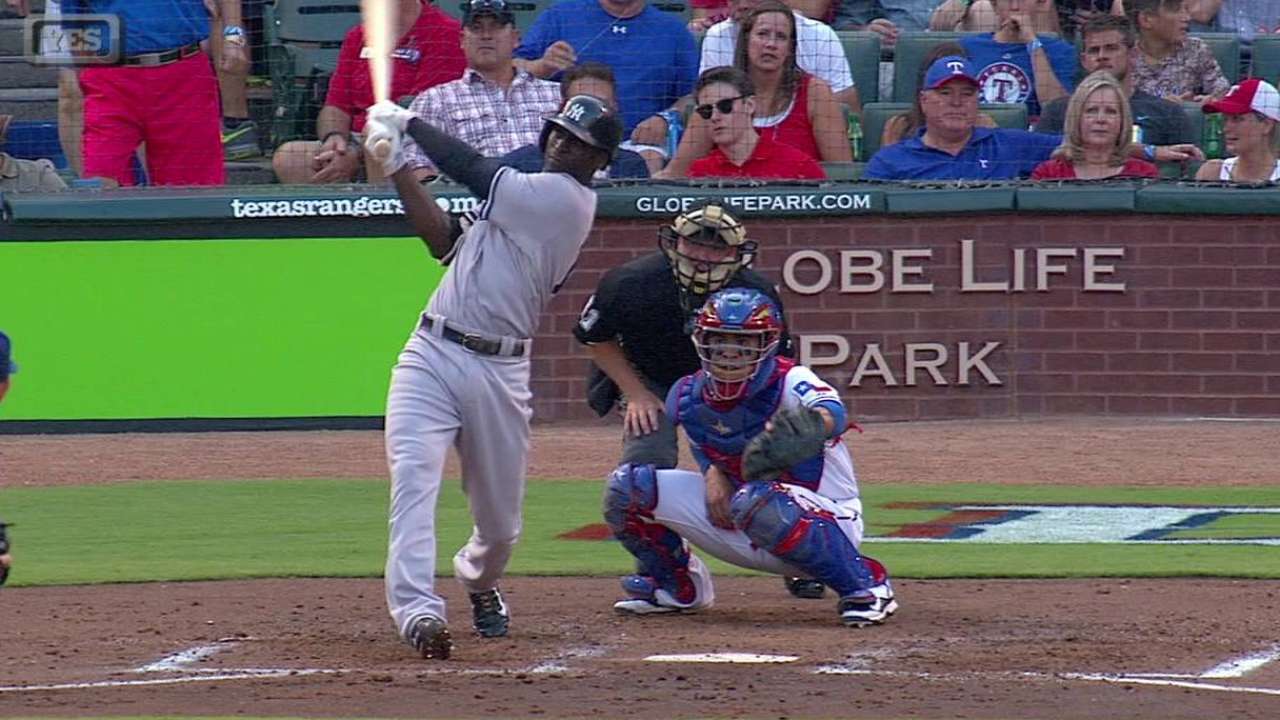 But certainly, four months into it, Gregorius has exceeded the expectations of anyone who hadn't watched him develop, but matched those of the people who had seen him often. And as fate would have it, Drew has been paired with Gregorius in New York and gladly moved to second base to accommodate the youngster.
"It's been pretty amazing and a lot of fun to watch," Drew said. "It's finally clicked. He got comfortable and started getting better reads. He's just enjoying the game and his talent has taken over. He's worked really hard as well. You put all that, that combination together, and you really have a good shortstop there."
Barry M. Bloom is a national reporter for MLB.com and writes an MLBlog, Boomskie on Baseball. Follow @boomskie on Twitter. This story was not subject to the approval of Major League Baseball or its clubs.