Dodgers overcome gaffes to grind out victory
Baserunning mistakes and faulty setup relief keep things tense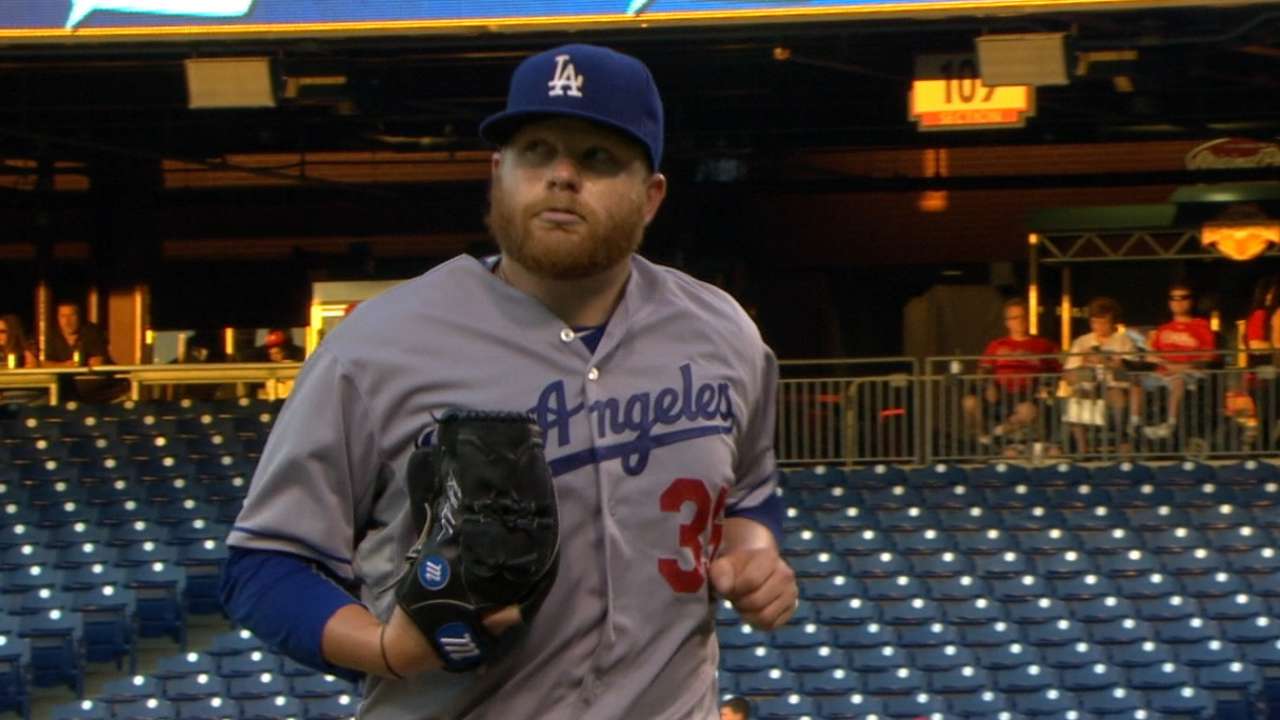 PHILADELPHIA -- The Dodgers won ugly Wednesday night, but at least they won.
They held on for a 4-3 win over the Phillies, overcoming repeated fundamental gaffes and more setup relief woes. But Yasiel Puig slugged a three-run homer, Brett Anderson delivered a quality start and Kenley Jansen struck out the side in the ninth.
"We got a W and that's what it's all about at the end of the day," said manager Don Mattingly.
They made their job difficult. Joc Pederson was thrown out trying to go from first to third on a single by Alberto Callaspo with no outs in the third inning. Puig ran out of a bases-loaded opportunity with two outs in the seventh inning trying to score on a pitch that wasn't wild enough.
"That's something we've been harping on for three or four years now, honestly," said Mattingly. "It doesn't seem to get a whole lot better. It's game awareness that gets us caught. It's back to baserunning principles, not making the last out at third base. You learn that coming through the Minor Leagues and playing baseball your whole life and that's what's frustrating."
Anderson (6-6 with a 3.06 ERA) allowed only one run and touched a season-high 95 mph, while pitching with three extra days of rest. He also acknowledged an obvious chemistry that has developed with backup catcher A.J. Ellis. Anderson is 6-0 with a 1.80 ERA pitching to Ellis.
"He has a gameplan, does a ton of scouting and I feel like I can just ride the wave, throw what he calls and more times than not, it works," said Anderson.
Anderson mentioned the luxury of pitching with a lead, courtesy of Puig's three-run blast in the first inning off former Dodger Aaron Harang, Puig's fourth home run in the last 13 games. The Dodgers need the production with the absence of Justin Turner until at least next week and the extended slump of Pederson.
The rookie center fielder, however, has regained his eye and willingness to take a ball. After walking only four times all of July, he followed his three-walk game Tuesday night with another Wednesday night.
But the baserunning mishaps contributed to another dozen runners stranded after the Dodgers wasted 13 Tuesday night.
And another replay from the previous game was more shaky relief. Joel Peralta served up the decisive grand slam to Maikel Franco in the series opener, while newly acquired Jim Johnson turned a three-run lead into a one-run nailbiter by serving up a two-run blast to Jeff Francoeur in the bottom of the eighth.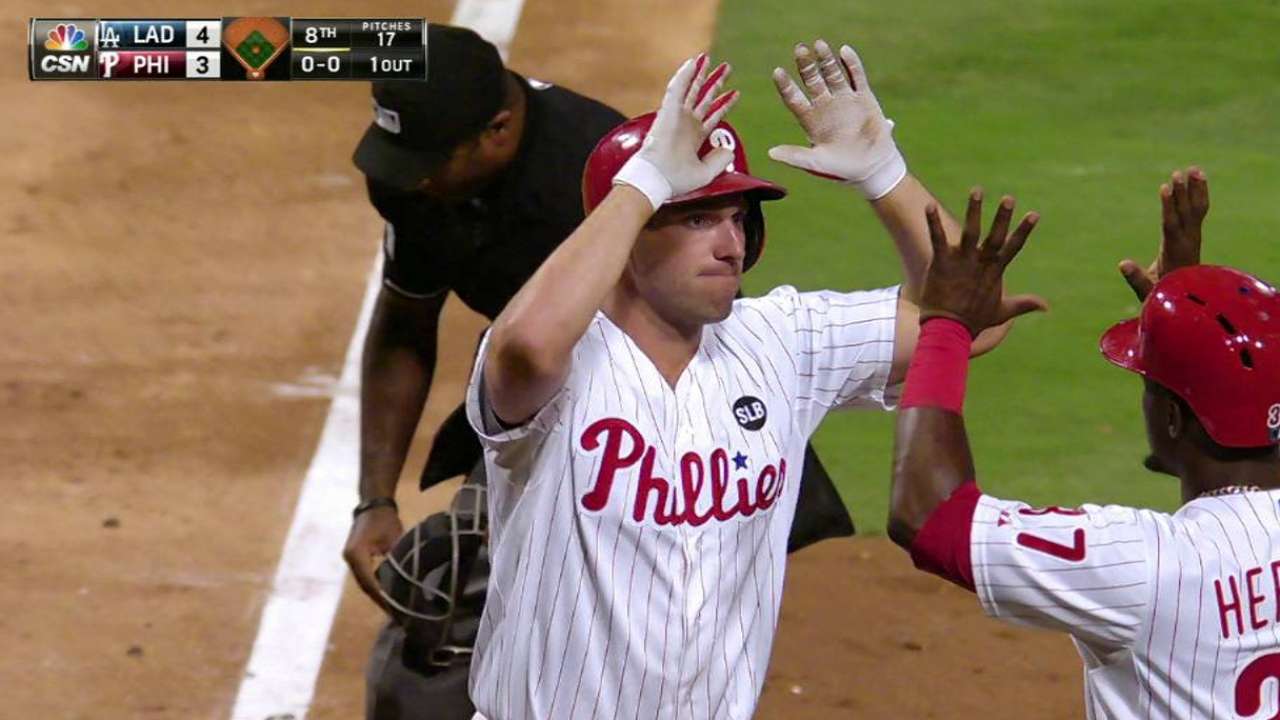 Johnson, who had allowed two home runs this year prior to his acquisition last week from Atlanta, has allowed two home runs in two Dodgers appearances.
Mattingly said "it would be good" for his heart if the Dodgers could develop a reliable setup situation to get the ball to Jansen, who finally came out firing after allowing runs in his last three appearances, while struggling with a virus for two weeks.
"I'm finally feeling better," said Jansen, who has 20 saves.
Ken Gurnick is a reporter for MLB.com. This story was not subject to the approval of Major League Baseball or its clubs.