Dingers, defensive slips mar Haren's debut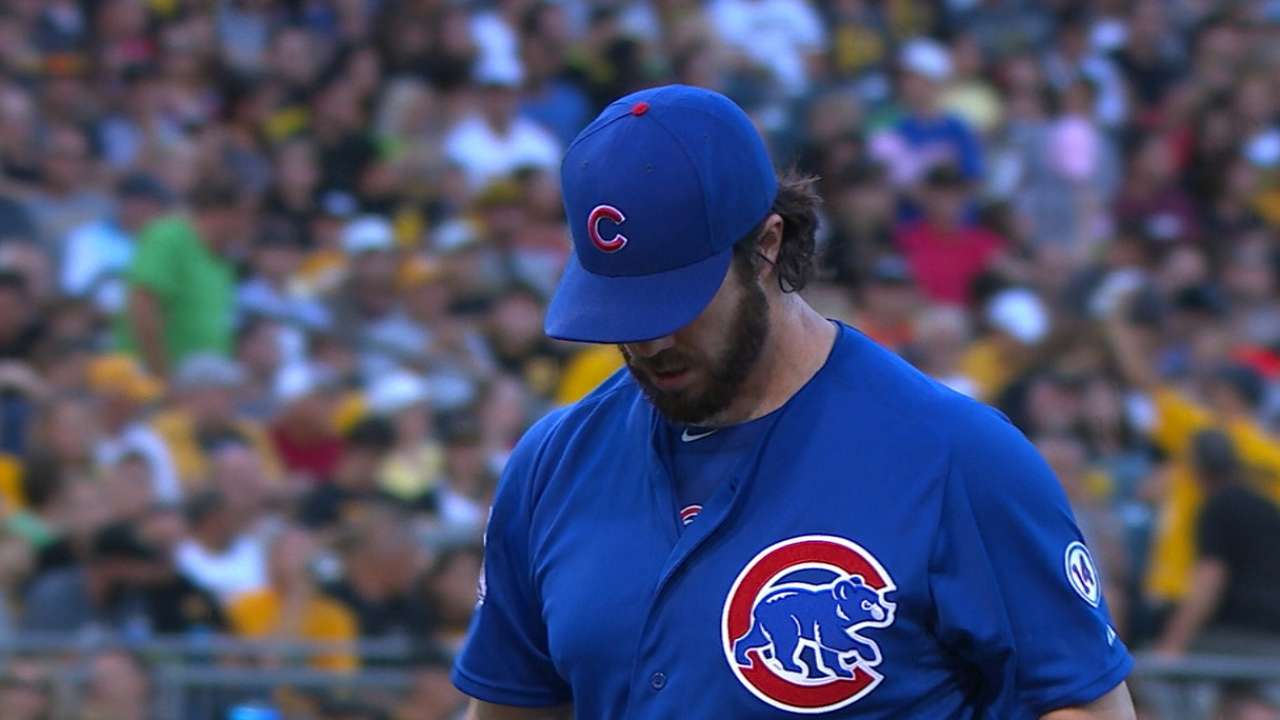 PITTSBURGH -- The Cubs knew when they traded for right-hander Dan Haren last week that his fastball doesn't light up the radar gun. He's not going to pile up the strikeouts, either. Odds are he's going to put the ball in play and let his defense go to work.
But Haren's debut for the Cubs on Wednesday night didn't go as planned, as he allowed a pair of solo home runs and the defense made a few costly errors in a 7-5 loss to the Pirates at PNC Park.
Haren allowed four runs (three earned) on seven hits and two walks over five innings, his shortest outing since May 12.
"I've got to obviously be a lot better than that to help this team," Haren said.
But sharper defense could have prevented two of those runs, part of the reason why manager Joe Maddon was more pleased than Haren about the outing.
"Danny was good. He gave up two solo homers, that's about it," Maddon said. "Otherwise he should have been out of that thing and probably would have pitched another inning."
Despite having thrown only 87 pitches, Haren was lifted for a pinch-hitter in the sixth inning after the Cubs tied the score and loaded the bases.
Acquired from the Marlins on Friday, Haren began a 29-pitch first inning by allowing a leadoff home run to Pirates right fielder Gregory Polanco.
With two on and one out, third baseman Kris Bryant booted a ground ball from Jung Ho Kang, an error that loaded the bases. Haren retired the next batter, then lost an eight-pitch battle to Pedro Alvarez, who singled home a run.
"He was fighting," Haren said. "I just couldn't quite put him away."
In the third inning, Haren served up a homer to Andrew McCutchen, a rocket off the batter's eye. He settled down after that, but defensive gaffes hurt him again in the fifth.
Bryant and Starlin Castro got crossed up on a grounder by Aramis Ramirez, with Bryant running in front of Castro but not making a play on the ball. What could have been an inning-ending out instead slipped into left field for an RBI single.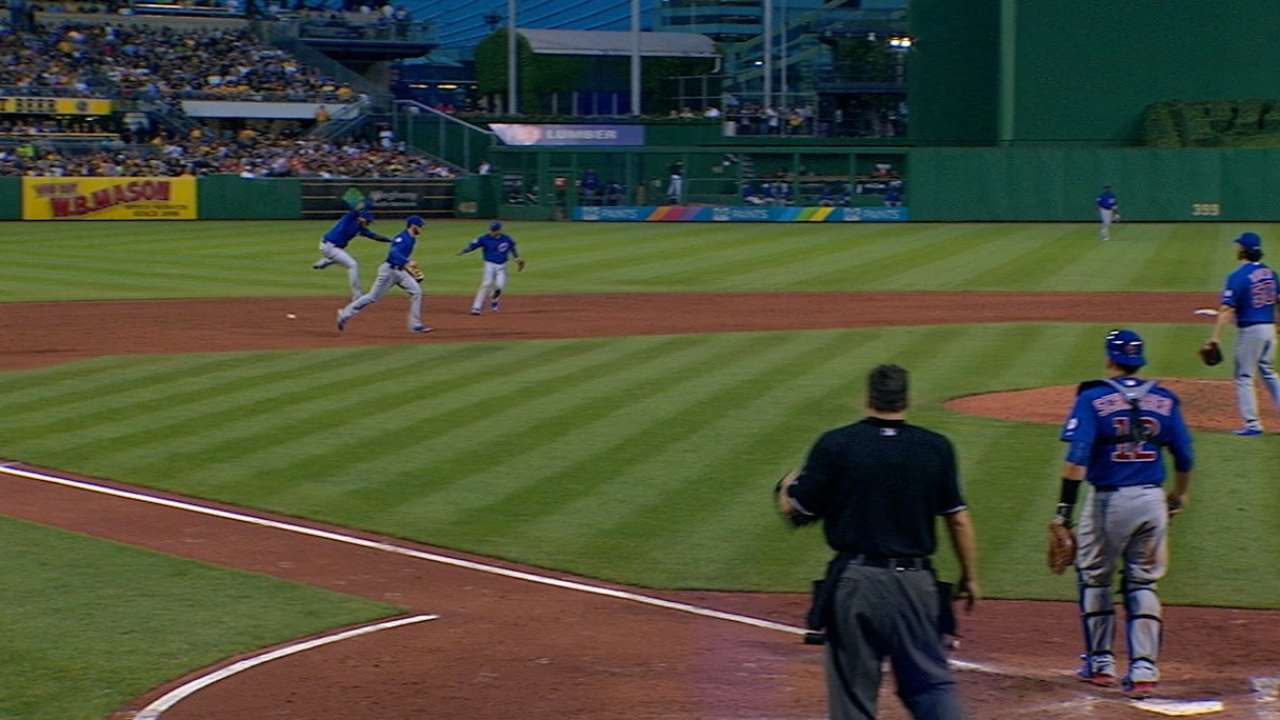 "I think Kris will tell you he probably should have gotten it," Maddon said. "I think there was confusion based on the [defensive shift] alignment. Sometimes they're just not used to that."
By the time Haren's Cubs debut was over, Maddon had seen what he already knew: When Haren's on the mound, they have to play better defense.
"That's a classic example of when you just don't make the plays you're supposed to make. It's not even about errors; make the plays you're supposed to make," Maddon said. "We just didn't have a good defensive night."
Adam Berry is a reporter for MLB.com. Follow him on Twitter at @adamdberry. This story was not subject to the approval of Major League Baseball or its clubs.