McKenry capitalizes with first walk-off homer
'Team-first' backup catcher lifts Rockies to comeback win in 11 innings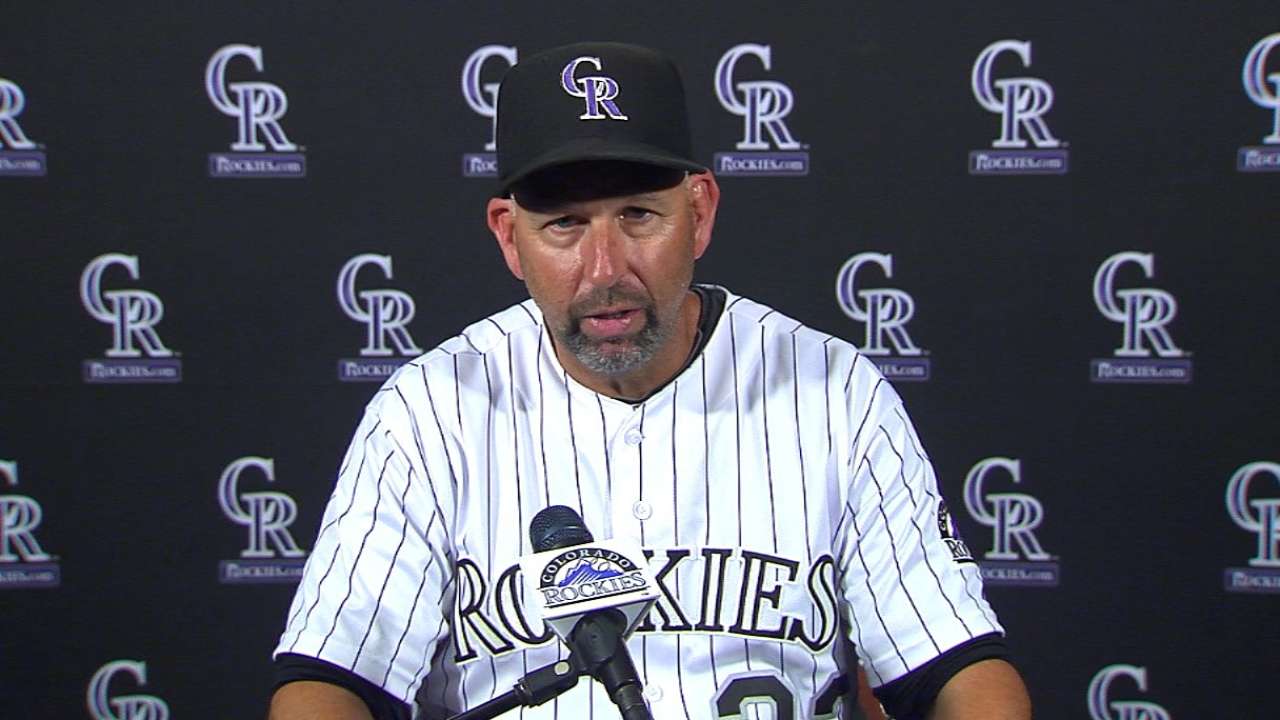 DENVER -- On Monday night, Rockies catcher Michael McKenry couldn't deliver with the tying run on third base in the ninth inning. He was thrown four consecutive sliders and whiffed badly on three of them.
Before the Mariners left town, McKenry got a second chance -- and he didn't miss.
The backup catcher launched a two-run walk-off homer off Seattle reliever Mayckol Guaipe on Wednesday afternoon, propelling the Rockies to a 7-5 victory in 11 innings at Coors Field. It was the first walk-off homer of McKenry's Major League career.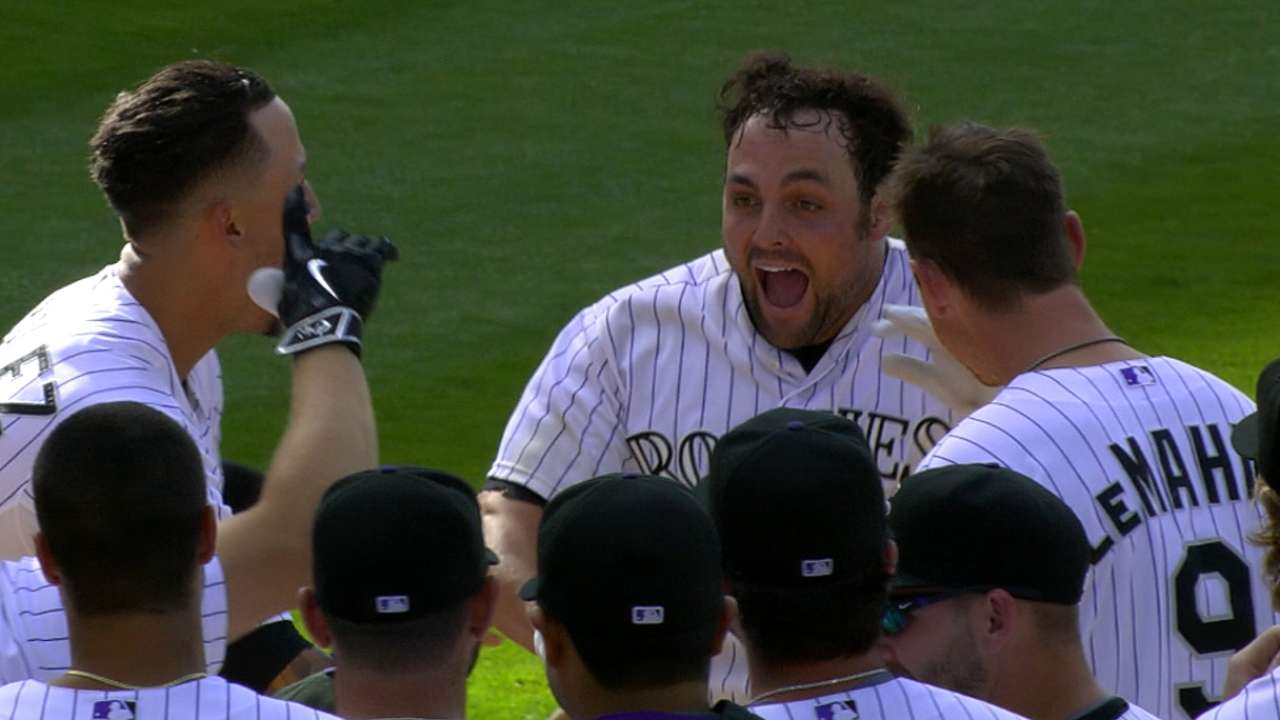 "Sometimes life is trying to bring you down," said McKenry who was also picked off on Tuesday and has been dealing with some problems in his right knee. "You just got to stay on the grind and keep your head up and keep going.
"Sometimes the escalator is going down and you're running up. That's how it's felt sometimes this year, but you just got to keep going."
After Colorado rallied with two in the ninth to send the game into extras, McKenry's homer couldn't have come at a better time. The Rockies' bullpen was tired, having already burned Yohan Flande, Saturday's scheduled starter, and six other relievers. Wednesday's contest had just passed the four-hour mark when McKenry unloaded.
He fouled off a breaking ball to even the count, but Guaipe hung another offspeed pitch on the inner half of the plate. The homer, which was projected by Statcast™ to land 414 feet away, nearly landed on the concourse in left, touching down about three rows from the top.
"I just told myself to just play pepper with the baseball," McKenry said. "Just try to put it in play and not try to do too much. Luckily, I found the barrel and didn't hit it in somebody's glove."
McKenry is one of the most well-embraced guys on the Rockies -- the vintage teammate who puts others before himself. Colorado manager Walt Weiss classified his catcher as "somebody who comes to the park everyday worried about the team first."
That made Wednesday's moment extra special.
"It's good to see those guys have a moment of glory," Weiss said. "That's a big-time hit."
Dargan Southard is an associate reporter for MLB.com. This story was not subject to the approval of Major League Baseball or its clubs.