Wright on: Knuckleballer twirls gem
Rookie righty notches career highs in strikeouts, innings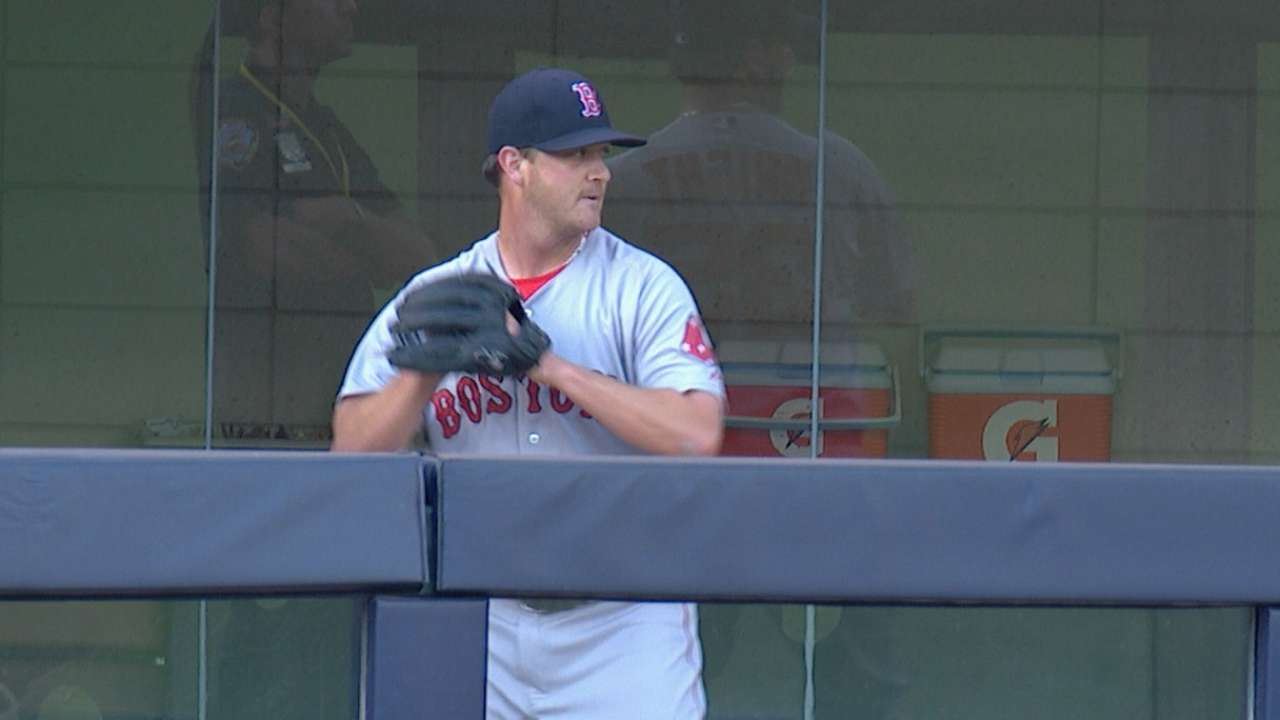 NEW YORK -- While just about all eyes at Yankee Stadium were focused on a 21-year-old phenom named Luis Severino, it was 30-year-old rookie Steven Wright who turned in the top performance of Wednesday night's rivalry matchup.
And it was Wright who was in the win column, leading the Red Sox past the Yankees, 2-1, in a tense and entertaining game in the Bronx.
Yes, the knuckleballer is still considered a rookie, even though this is the third straight season he has pitched for the Red Sox.
And the gem that Wright produced was, without question, a coming-of-age performance.
The righty notched career-highs in innings (eight) and strikeouts (nine). He allowed four hits and a run while walking two and striking out nine.
"I felt really good out there," said Wright. "The last couple outings I felt like I was able to get in a really good rhythm. [Catcher Blake Swihart] helps remind me to stay back and stay under control. And when I do that, I feel like I put myself in a good position to make a quality pitch."
Ever since Wright initially started to tinker with a knuckleball as a Cleveland Indians prospect in 2011, he was hoping to break through for a game like this one.
The man who had an even tougher job than Yankee hitters on Wednesday? That would be Swihart.
"Well when you see the late, hard action that he's able to create, I thought there were a number of pitches that weren't cleanly handled, but that's because of the violence that knuckleball had tonight," said Red Sox manager John Farrell. "Even with the type of action he had, he was in the strike zone with it. That's a difficult combination to try to hit against."
The Yankees didn't really hit much of anything, save for a Carlos Beltran homer in the seventh.
"The knuckleball was really good," said Yankees first baseman Mark Teixeira. "It's about as good as you can throw a knuckleball. You won't see many of them, but it was really good tonight."
.@Knucklepuck23's line was pretty: 8 IP, 4 H, 1 ER, 2 BB, 9 Ks. The swings were not. pic.twitter.com/sSYSh7pXKn

— Boston Red Sox (@RedSox) August 6, 2015
There was one anxious period of time in the eighth, when Wright gave up a leadoff single to John Ryan Murphy and Jacoby Ellsbury followed with a bullet that almost went up the middle. However, Wright made kind of a kick save with his left foot, and the ball caromed conveniently to shortstop Xander Bogaerts who turned it into a 1-6-3 double play.
"It grazed me," said Wright. "I think if it didn't graze me, it's a base hit up the middle. I know we had him shaded a little, but he hit it pretty hard. It grazed me enough to kind of deflect it a little bit right to Bogey."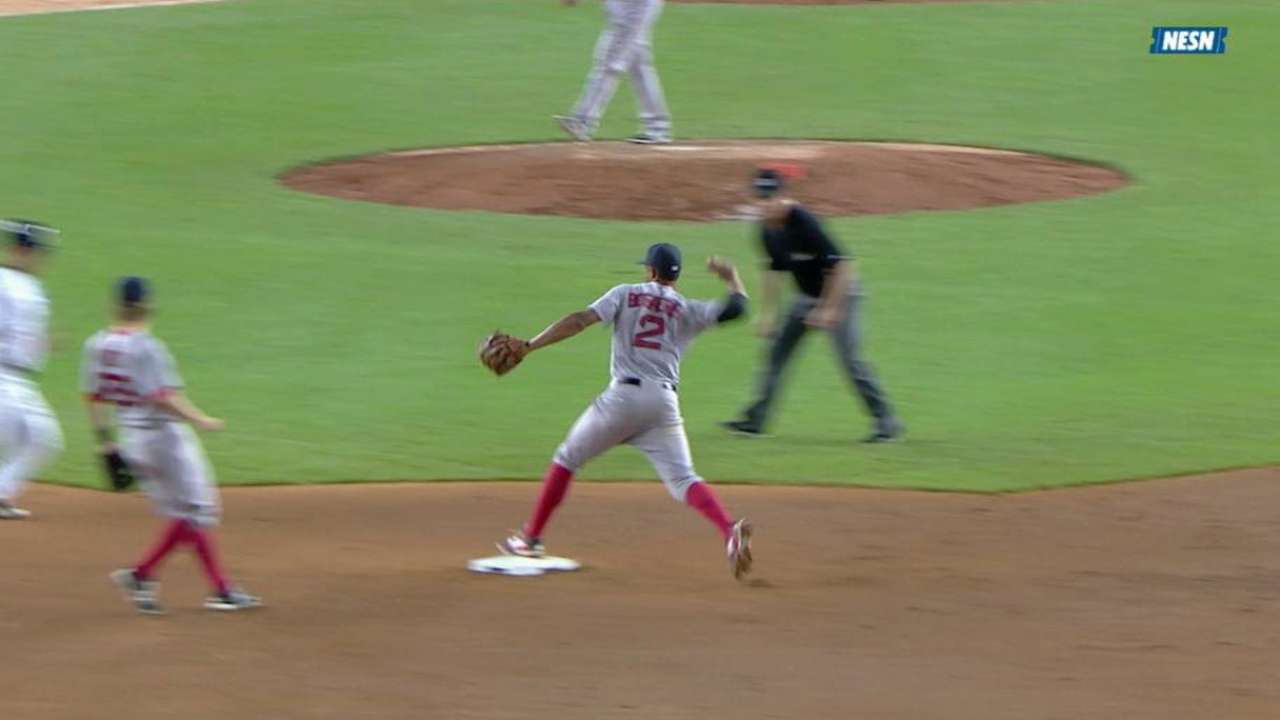 In Wright's previous start, he beat White Sox ace Chris Sale.
Over those two outings, Wright has allowed three runs while striking out 17 over 15 innings. Perhaps it's not a coincidence that those two starts have come after a Fenway side session that was monitored by none other than Tim Wakefield.
"It's helped me a lot," said Wright. "He's definitely helped me out a great deal from Spring Training. I like it a lot more during the season, because then I have some innings under my belt. It was just a little mechanical stuff, a lot of mental stuff. It just helps me stay calm and just put myself in a position to make a quality pitch, and I was able to do that tonight."
Ian Browne is a reporter for MLB.com. Read his blog, Brownie Points, follow him on Twitter @IanMBrowne and listen to his podcast. This story was not subject to the approval of Major League Baseball or its clubs.