McCann dealing with knee inflammation
Catcher comes off bench in ninth, but flies out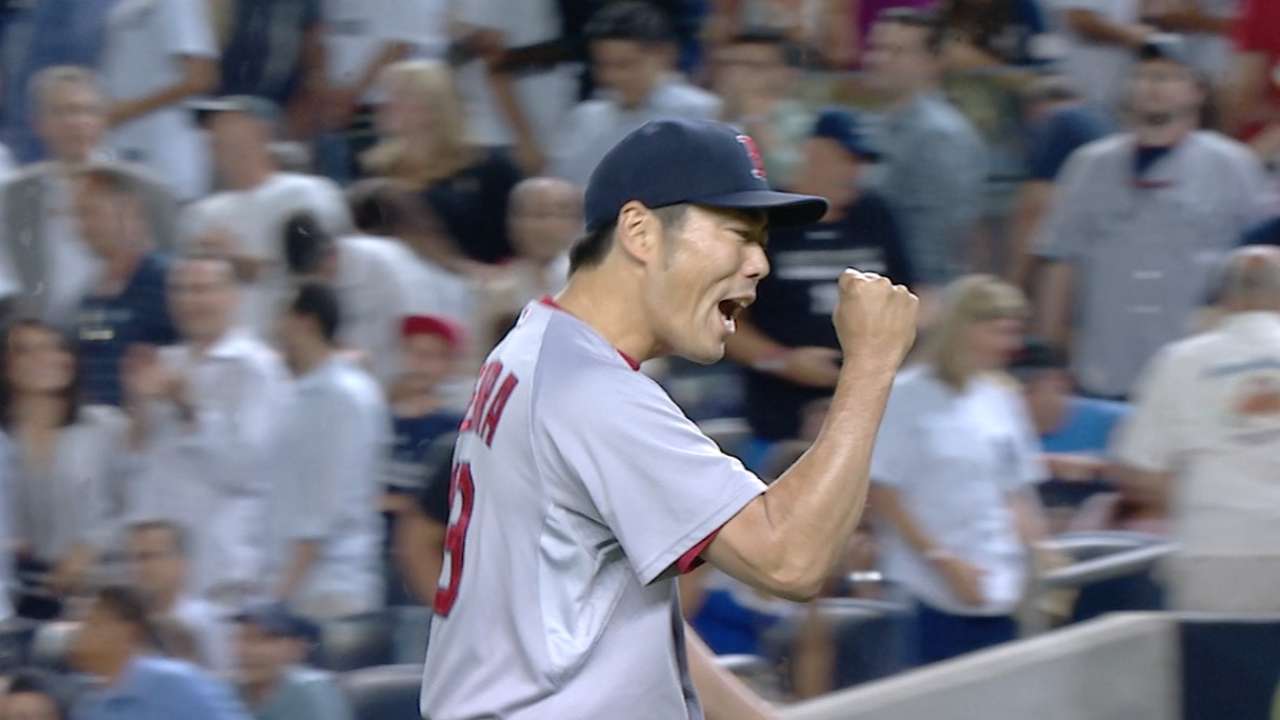 NEW YORK -- Joe Girardi made it clear Wednesday afternoon that he'd only use Brian McCann on a need-be basis. McCann had an MRI on Wednesday that showed left knee inflammation and he's expected to be out of the lineup for a couple of days as his left MCL heals.
In the ninth inning of an eventual 2-1 loss to the Red Sox at Yankees Stadium, Girardi needed McCann, so up to the plate the catcher walked.
With two outs, two runners on base and the Yankees trailing the Red Sox by just a run, McCann pinch-hit for Didi Gregorius. After a strike and three fouls, McCann eventually flied out to center field to end the game, but for Girardi, it was a decision that had some merit behind it.
"He told me he was OK to hit. I wasn't going to catch him in that situation, but he told me he was OK to hit. He'd had some success off of [Koji] Uehara," Girardi said. "Didi, even though Didi's been swinging the bat well, Didi's never seen him, so I went with the guy who had seen him before and understood what he'd try to do to him."
In three at-bats against Uehara in 2014, McCann had one hit, and it was a homer. The high-intensity situation McCann walked into Wednesday night was one he said he relishes.
"Not at all," he said, when asked if there was any added pressure. "It's a spot that every hitter wants to be in."
After his MRI Wednesday, McCann began to receive treatment at Yankee Stadium, which he expects to continue for the next few days. For the season, the left-handed hitter is batting .254 with 18 homers and 65 RBIs. He doesn't plan to take swings Thursday, but will be available again in emergency situations.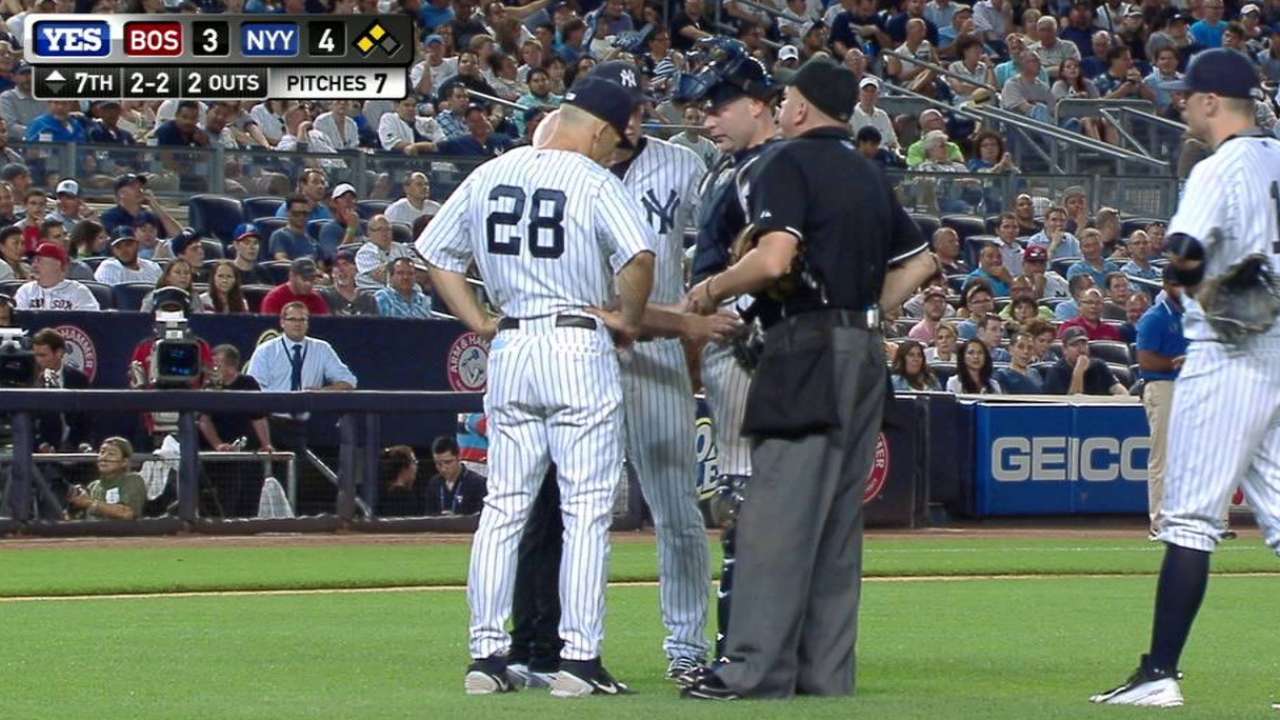 The injury came in the seventh inning of Tuesday night's 13-3 win over the Red Sox, when McCann was attempting to block a pitch from Dellin Betances. McCann indicated that he immediately felt something was wrong.
"I knew I did something, it kind of stretched out," he said. "It felt awkward and looking back, looking at the position I was in, I think I was lucky that that's all it is."
In his absence, John Ryan Murphy assumed the duties of catching Luis Severino's Major League debut. Severino is the Yankees' No. 1 prospect, and McCann had been looking forward to catching Severino, which had the Bronx buzzing.
For now, McCann will be relegated to the bench unless Girardi needs him again, and he'll continue to receive treatment with the hopes of being back in the next couple of days.
"Right now, just hoping a couple days will knock it out and get a little more stable and be able to move forward," McCann said.
Grace Raynor is an associate reporter for MLB.com. This story was not subject to the approval of Major League Baseball or its clubs.