Rodon pulled early after not attacking zone
Rookie unable to work efficiently with big lead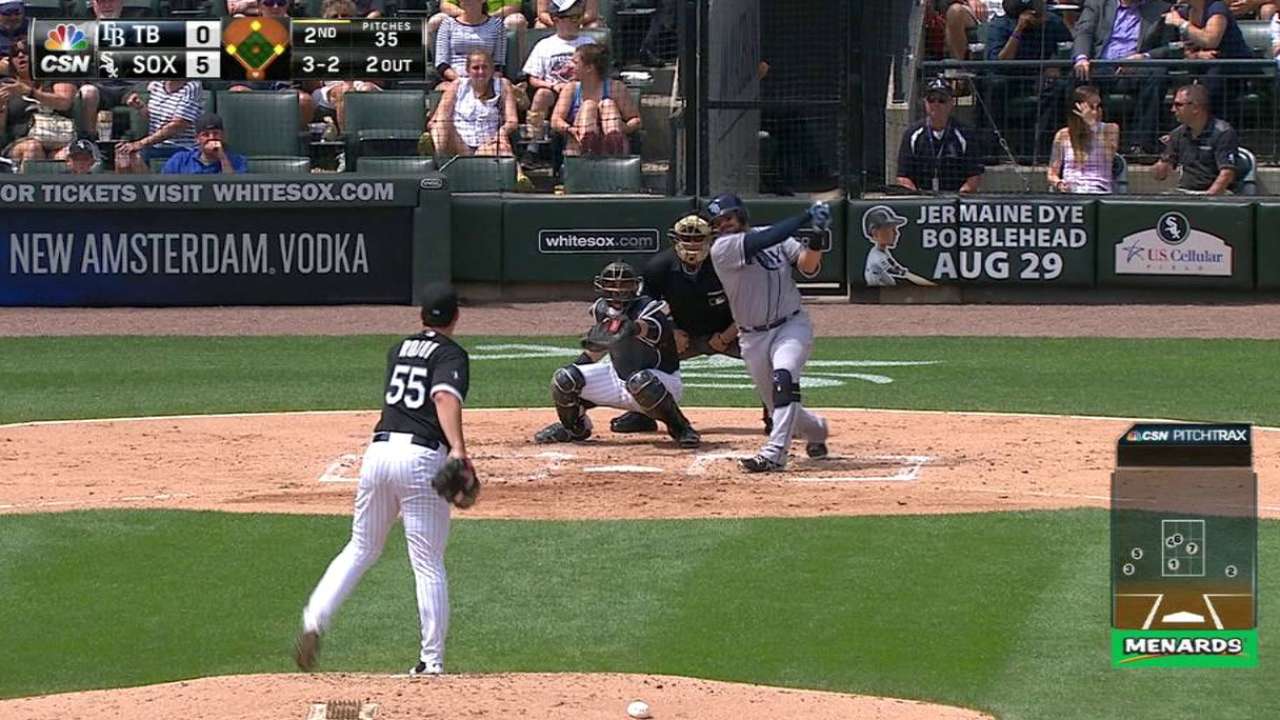 CHICAGO -- All games count the same, as Major League baseball players often say. But there was an indication early Wednesday afternoon at U.S. Cellular Field as to the importance of a win over the Rays for the White Sox.
After the White Sox struck for five runs in the first inning, rookie hurler Carlos Rodon gave up two singles and a walk to fellow rookie Richie Shaffer to load the bases with one out in the second. At that point, manager Robin Ventura had Matt Albers start to warm up in the bullpen.
Rodon escaped that jam unscathed, but he left in the fifth. He departed with two outs after hitting a batter, allowing an Evan Longoria home run and walking Logan Forsythe. In a game the White Sox eventually won by a 6-5 margin in 10 innings, the team victory ranked as more important than having Rodon qualify with five full innings for a win.
"[Rodon] was getting a little erratic. I think that's part of him going through walking a guy, getting behind in counts and things like that," said Ventura. "Once we get that lead, you want to see a guy attacking the zone.
"Today just wasn't quite that, so we felt it was best to start using up the bullpen somewhat. It just seemed like one of those days to get him out of there."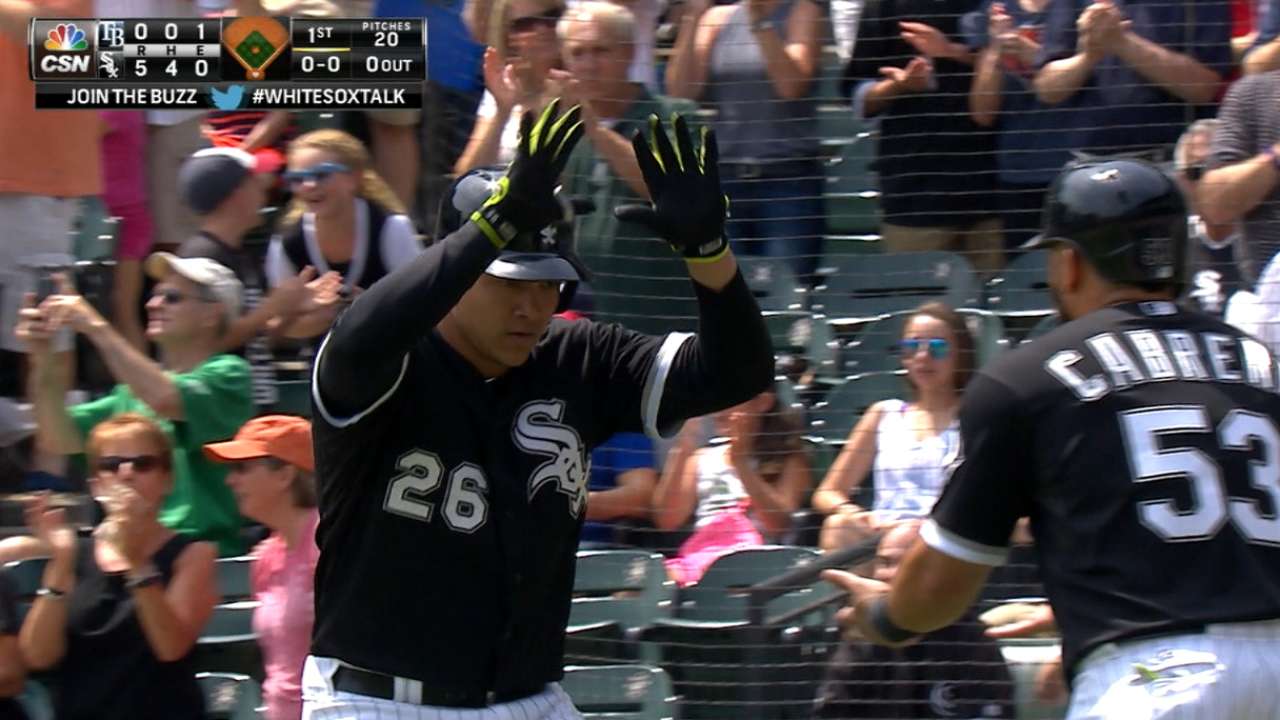 Four White Sox relievers combined to allow one run, which did tie the game in the eighth, culminating with two scoreless innings from closer David Robertson. But the pitching story for this day centered on Rodon, who has walked 50 over 84 2/3 innings and has been victimized by the big inning in two of his last three starts against the Cardinals and Yankees.
Although he didn't seem thrilled with the early hook at the time, Rodon understood the move.
"It's a decision that the manager has to make, and you go with that and what's best for the team," said Rodon, who threw 49 of his 81 pitches for strikes. "I totally understand the circumstances and the outcome, and I agree with it. That's all you can do."
"You have to be able to go out there and throw strike one and get that first guy out. Not give them any free opportunities," Ventura said. "It's the development, but we are in here to win games, too. There's days it's going to be like this."
This situation stands as part of the Rodon learning curve, in the midst of a team making an uphill climb toward the postseason with only 56 games remaining.
"Just figuring out hitters, figuring out what I need to do," said Rodon of that learning process. "I mean, it's pretty simple when you say it out loud, but it's a little difficult when you get in the game. But that's the way the game is. This is the best of the best."
Scott Merkin is a reporter for MLB.com. Read his blog, Merk's Works, follow him on Twitter @scottmerkin and listen to his podcast. This story was not subject to the approval of Major League Baseball or its clubs.