Production down at third in Turner's absence
Dodgers mixing and matching with Guerrero, Callaspo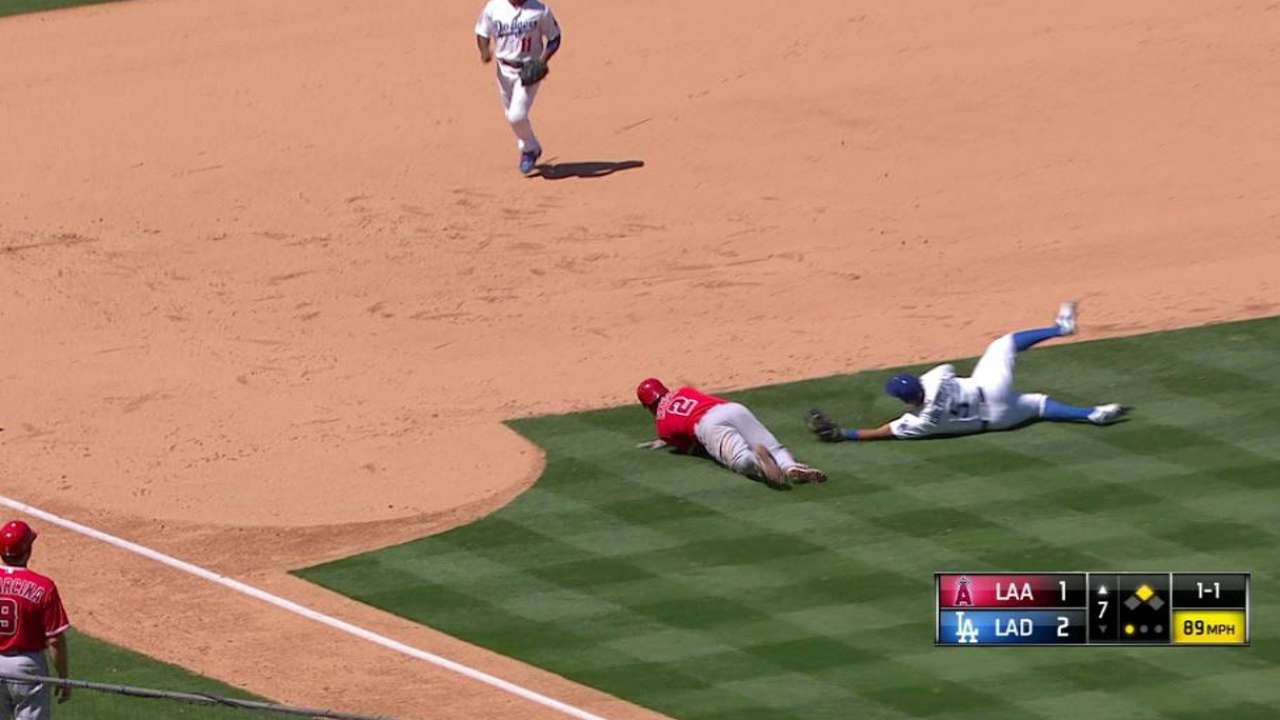 PHILADELPHIA -- Justin Turner is eligible to return from the disabled list on Tuesday and Dodgers manager Don Mattingly sounds as if he can't wait.
When Turner was sidelined by a skin infection, Mattingly said Alex Guerrero would get the bulk of playing time. Since then, Guerrero started four of five games and went 1-for-13 with a home run and six strikeouts.
Guerrero was lifted for a pinch-hitter after his third strikeout Tuesday night and replaced in the starting lineup by Alberto Callaspo on Wednesday night.
"We're just holding down the fort until Justin gets back," Mattingly said. "Mixing and matching Alex and Alberto, possibly Kiké [Hernandez] in there, see how that looks like."
Guerrero was the NL Rookie of the month in April (out-polling teammate Joc Pederson) when he slugged five homers and had a 1.505 OPS. He now has more strikeouts than hits and the OPS has been halved to .741.
"You are what you eat," Mattingly said. "When you don't swing at strikes, it's hard to hit. In a sense, the league's not throwing any strikes and he's continuing to swing. He's going to have to get strikes to hit. He's an aggressive guy. Teams are pitching you one way, all of a sudden you hit homers and teams look deeper into you and pitch you different and you have to make the adjustment back."
Ken Gurnick is a reporter for MLB.com. This story was not subject to the approval of Major League Baseball or its clubs.