Dombrowski: Tigers wanted a new direction
DETROIT -- Former president and CEO Dave Dombrowski said there was no dispute over contract terms leading into his exit from the Tigers' organization. In fact, he said, there was no negotiation at all.
The longer Dombrowski, whose contract was set to expire this year, went without hearing anything on his status, the more he suspected something might happen. Still, Dombrowski said, he wasn't told anything until he got a call from owner Mike Ilitch on Tuesday.
"It's pretty simple," Dombrowski told MLB.com in a phone conversation on Tuesday afternoon. "Mike Ilitch let me know yesterday, they were going with a different leadership direction."
That timetable says a lot about the deals the Tigers made involving David Price, Yoenis Cespedes and Joakim Soria at last week's non-waiver Trade Deadline. When Dombrowski pushed the button on the Tigers' reboot, he did so without any idea whether he would be around to see the results. He did so with the belief that this was not a championship team, and that the best plan was to regroup.
"I didn't make [the deals] with any expectations other than I felt it was the best thing for the organization," Dombrowski said.
If he knew then that his exit was coming, Dombrowski said, he would not have changed a thing.
"I will always hold my head high," he said, "that every day I did what I felt was best for the organization."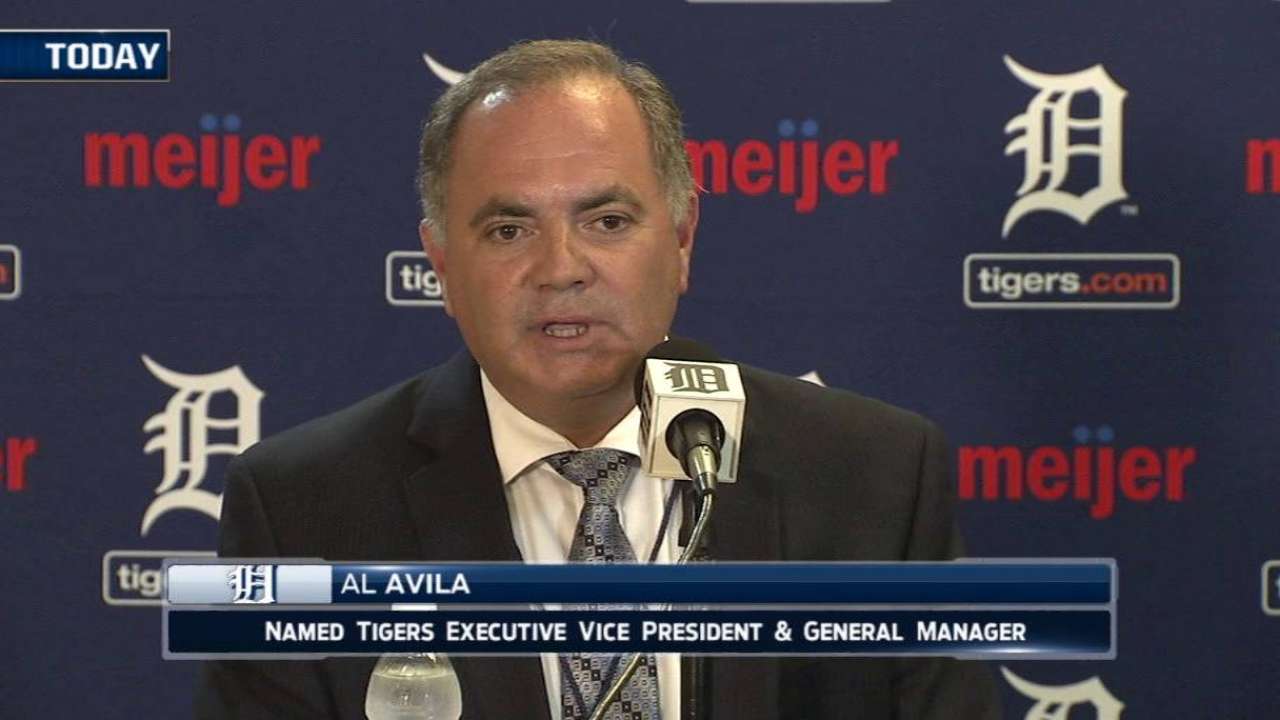 Thus ended his final month on the job. Dombrowski leaves with plenty of positive sentiments from a turnaround that saw the Tigers rise from doormat to perennial contender.
"Fourteen years is a long time," he said, "and when you look back, there's a lot of great memories. We started out with tough times ... but we were very successful. I enjoyed my time here."
As for the fact that his longtime top assistant, Al Avila, replaced him as general manager, Dombrowski isn't bothered.
"I'm very happy for Al," Dombrowski said. "He's been very loyal. If it's not going to be me, I'm happy it's him."
Dombrowski downplayed speculation that he could take assistants with him to his next stop, noting that the group of assistants he has kept together over the years has worked well together and should continue to do so under Avila. He knows a lot of people in the game, and can build a new front-office group.
On that note, Dombrowski said, he does not have anything lined up, but he wants to stay involved in the game, preferably at the club level. He's willing to take time off if the right opportunity doesn't come up, but sounded like he'd prefer to get back to work sooner rather than later.
"I'm sure I'll be back somewhere," Dombrowski said. "I'm not sure when that'll be."
Jason Beck is a reporter for MLB.com. Read Beck's Blog, follow him on Twitter @beckjason and listen to his podcast. This story was not subject to the approval of Major League Baseball or its clubs.