Gonzalez offers praise for veteran Pierzynski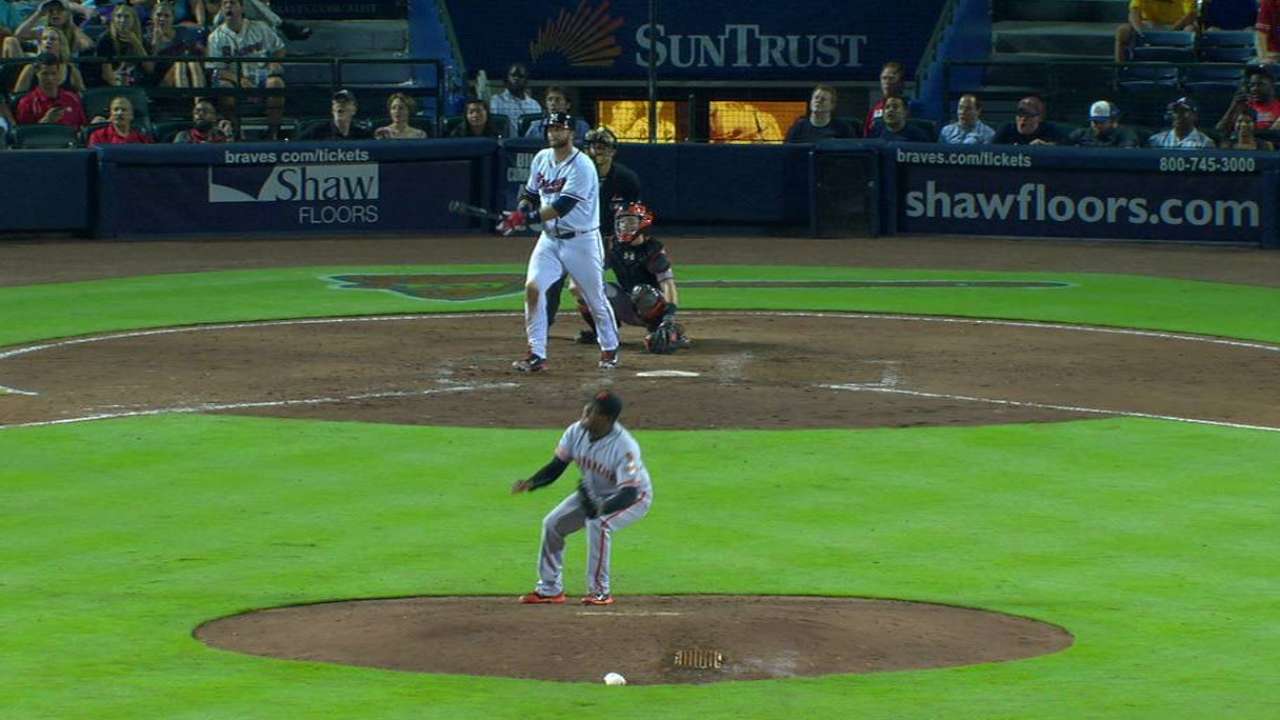 ATLANTA -- Heading into the 2015 season, Braves catcher A.J. Pierzynski wasn't expected to catch more than 50-60 games. But due to Christian Bethancourt's disappointing Major League production, he has.
Similarly, Braves manager Fredi Gonzalez didn't expect to enjoy having Pierzynski on his club. But after 71 starts behind the plate and counting, Gonzalez finds himself pleasantly surprised.
"I've really enjoyed him, I really have," Gonzalez said before game three with the Giants at Turner Field. "I didn't expect that I would like him. ... Believe me, I was the last one to get convinced on this. It was a luncheon, a phone call, begging -- I called two other managers. One didn't return my call.
"And I'm going, 'Oh, uhhh ... I don't know.' But he's been great. He really has been great."
And Gonzalez is speaking to more than the .302 batting average and .785 OPS Pierzynski has produced after a career-worst 2014 season with the Red Sox and Cardinals. And he's speaking to more than his handling of the many young Atlanta pitchers as well.
Despite the polarizing personality that Pierzynski has displayed over his 18-year Major League career, Gonzalez has been pleased with the presence of his veteran catcher in and around the clubhouse.
"He's a guy who's got his things, but he's a good teammate," Gonzalez said. "You don't put up with a lot of [stuff]. He'll say whatever he's gotta say. Sometimes he says it at the wrong time, but ... He's been fantastic, he really has. I've enjoyed him."
Gonzalez said that if Braves President of Baseball Operations John Hart approached him about extending Pierzynski, he'd be all for it.
"He's hitting .300," Gonzalez said. "I don't know if he's going to get the same thing that he got last year this year. It'll be more expensive."
But at a $2 million base contract in 2015, it seems like -- at least for Gonzalez -- Pierzynski has been worth every penny.
Carlos Collazo is an associate reporter for MLB.com. This story was not subject to the approval of Major League Baseball or its clubs.