Key things to watch for in today's games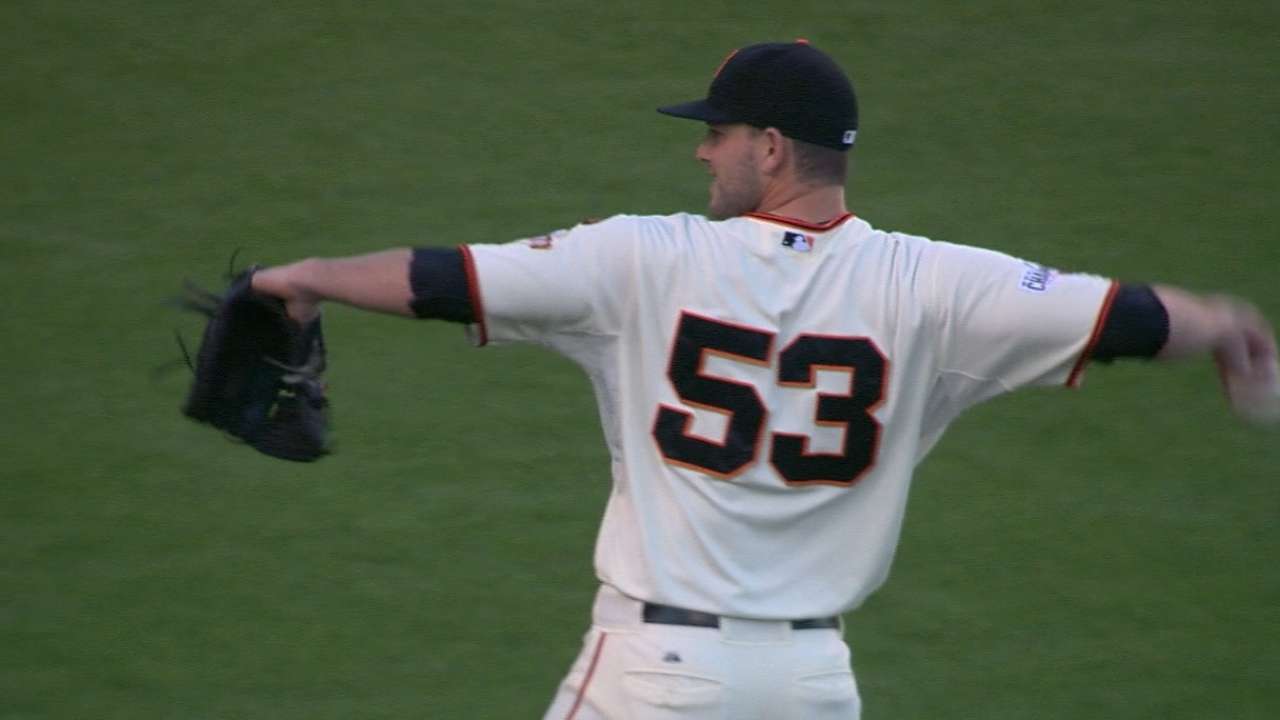 The Cubs and Giants are jostling for position in the National League Wild Card race, and they'll get a chance to make a direct impact this weekend at Wrigley Field. Chicago and San Francisco will meet in the opener of a four-game series on Thursday, and Jason Hammel will be matched against Chris Heston.
Hammel has a 0.99 WHIP and a 3.08 ERA through his first nine home starts for the Cubs, but he only has one victory to show for it. The Cubs have been streaking of late, powered by strong pitching and a consistent offense spearheaded by All-Star Anthony Rizzo, who's hitting .293 with 20 home runs.
Heston threw a no-hitter earlier this season for the Giants, and he's posted an 11-5 record and a 3.24 ERA through his first 21 starts. Heston has notched a much better ERA at home (2.57) than he has on the road (4.01) this season, but he's somehow managed a 6-1 record away from San Francisco.
Here are a few other matchups and games to look forward to on Thursday.
Greinke Watch: LAD @ PHI, 1:05 p.m. ET
Can Zack Greinke start another scoreless streak? Greinke has given up two earned runs in each of his past two outings after a stellar run of six scoreless starts, and his ERA has never risen above 1.97 after any start this season. Greinke currently leads the NL in ERA (1.41) and winning percentage (.833).
The Dodgers hold a narrow lead over the Giants in the NL West, and they reshaped their team at Friday's non-waiver Trade Deadline. Los Angeles added Alex Wood and Mat Latos to the rotation and both Jim Johnson and Luis Avilan to the bullpen, and outfielder Jose Tabata came in a separate trade.
The Phillies, who also remade their club in the Cole Hamels trade, will send David Buchanan to the mound in Thursday's game. Buchanan is 2-5 with a 6.44 ERA in eight starts this season, but he's won his past two starts and posted a 3.95 ERA in 13 2/3 innings after the All-Star break.
Boston in the Bronx: BOS @ NYY, 7:05 p.m. ET
The Yankees are showing no signs of fading in the American League East, and their bats are usually lively against the rival Red Sox. New York won the first game in this series by a 10-run margin and is one of seven teams in the AL that has won at least 30 games at home this season.
CC Sabathia will get the ball in Thursday's series finale, and he'll be trying to shake two consecutive starts in which he's allowed five earned runs. Sabathia is 4-8 with a career-worst 5.54 ERA through 20 outings, and he's given up 24 home runs, the second-highest total of his distinguished career.
The Red Sox, meanwhile, will go with Venezuelan rookie Eduardo Rodriguez, who has presented one of the bright spots in their season. Rodriguez, a 22-year-old left-hander, has managed a 6-3 record and a 4.34 ERA in his first 12 big league starts. Rodriguez has a 2.93 ERA in his first five road starts.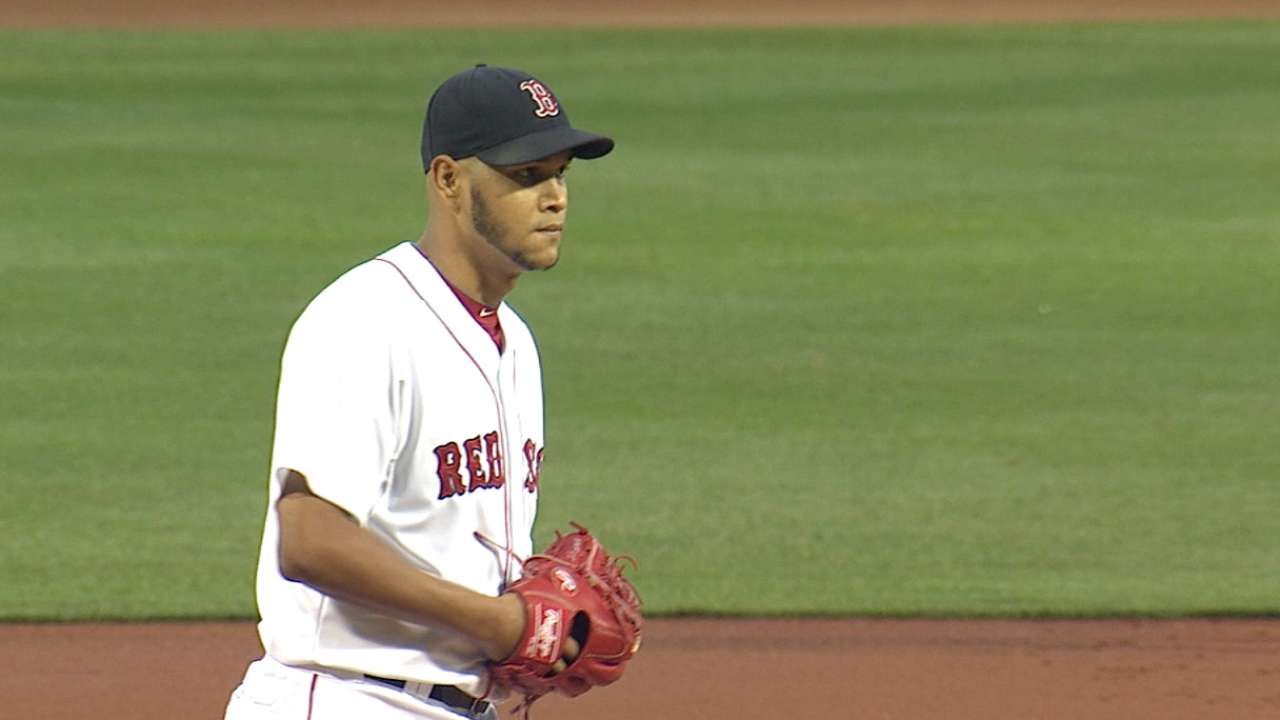 Wild Cards: MIN @ TOR, 7:07 p.m. ET
The Blue Jays transformed themselves at the Trade Deadline by adding Troy Tulowitzki and David Price, and they're right in the thick of the race for a Wild Card slot in the AL. The Twins have faltered of late, but they are still in position to get hot and be a factor in the playoff race down the September stretch.
Veteran Mark Buehrle, a five-time All-Star, will start for the Blue Jays on Thursday. The left-hander is enjoying a vintage season, pitching to an 11-5 record and a 3.32 ERA in his first 21 starts. Buehrle has thrown a league-high four complete games, and he's walked just 21 batters in 141 innings.
The Twins will go with Kyle Gibson, who's having the finest season of his young career. Gibson, the 22nd overall selection in the 2009 MLB Draft, has posted an 8-8 record and a 3.37 ERA for Minnesota this season. For his career, the right-hander is just 23-24 with a 4.36 ERA over 62 starts.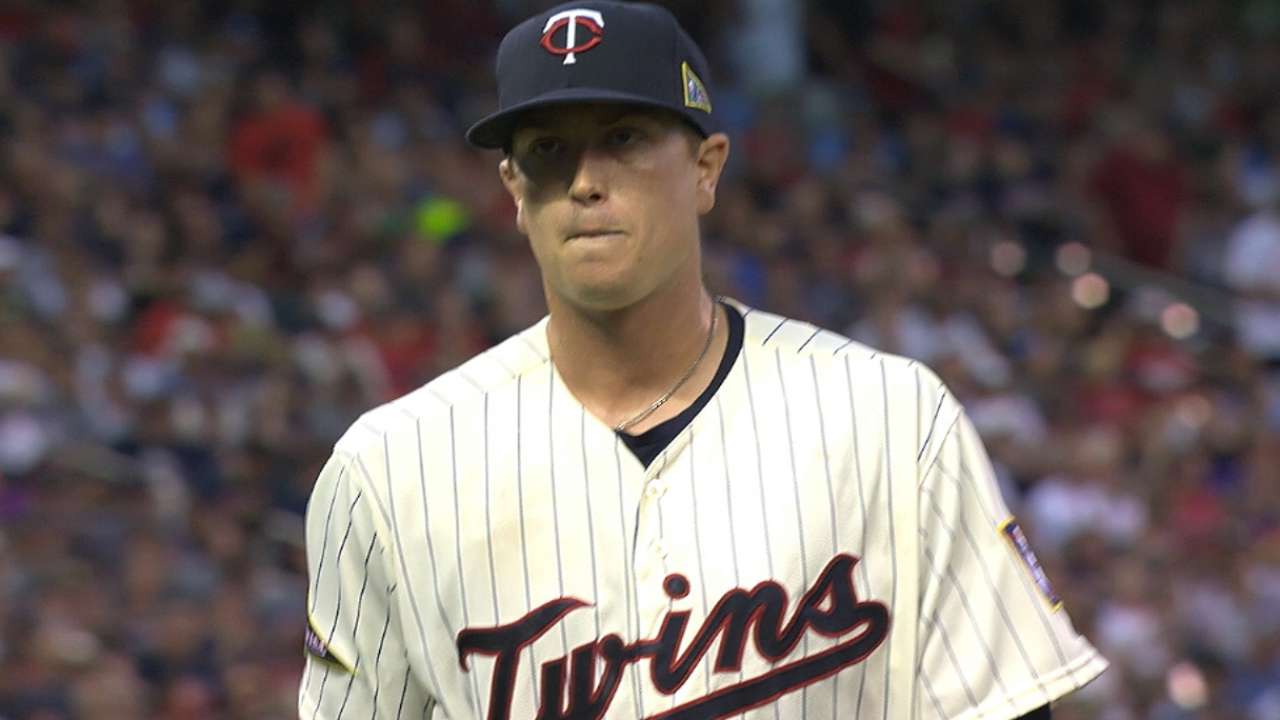 Spencer Fordin is a reporter for MLB.com. This story was not subject to the approval of Major League Baseball or its clubs.