Godley optioned to Double-A by D-backs
Club makes move out of concern for right-hander's innings total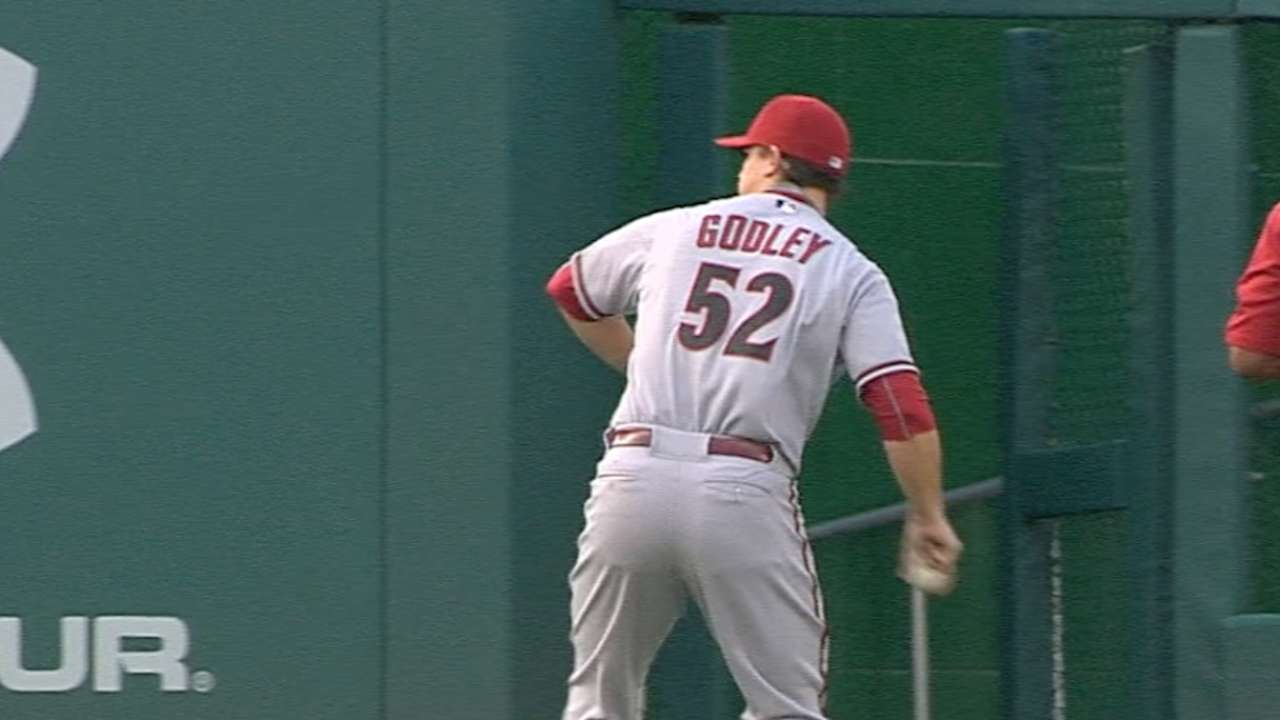 Zack Godley has performed well in the D-backs' rotation, but the right-hander's current stint has come to an end.
Arizona optioned Godley to Double-A Mobile on Wednesday and recalled right-hander Allen Webster. Godley went 3-0 with a 1.50 ERA in three starts and became just the second starter in D-backs history to win his first three career outings.
D-backs chief baseball officer Tony La Russa said that the team wanted to be careful with Godley's innings this year, given that he had only thrown 55 in relief in 2014. After throwing 18 innings in the big leagues this year, Godley is up to 107 1/3 innings.
Initially, the D-backs were going to let him make one more start this weekend against the Reds, but after having to use the bullpen extensively Tuesday night, the team realized it needed a fresh arm. That meant demoting Godley made the most sense, and it is still possible that he could return in the next couple of weeks.
"We've been talking about what is smart and realistic," La Russa said. "You know he was a reliever the last couple of years. That conversation was happening in the Minor Leagues before we called him up, so going forward, at some point it was going to be a discussion point about maybe he pitches out of the bullpen, just to protect him."
Webster has made four starts with Arizona this season, going 1-1 with a 7.11 ERA.
William Boor is a reporter for MLB.com. Follow him on Twitter at @wboor. This story was not subject to the approval of Major League Baseball or its clubs.