Yanks bring back Jones after last week's DFA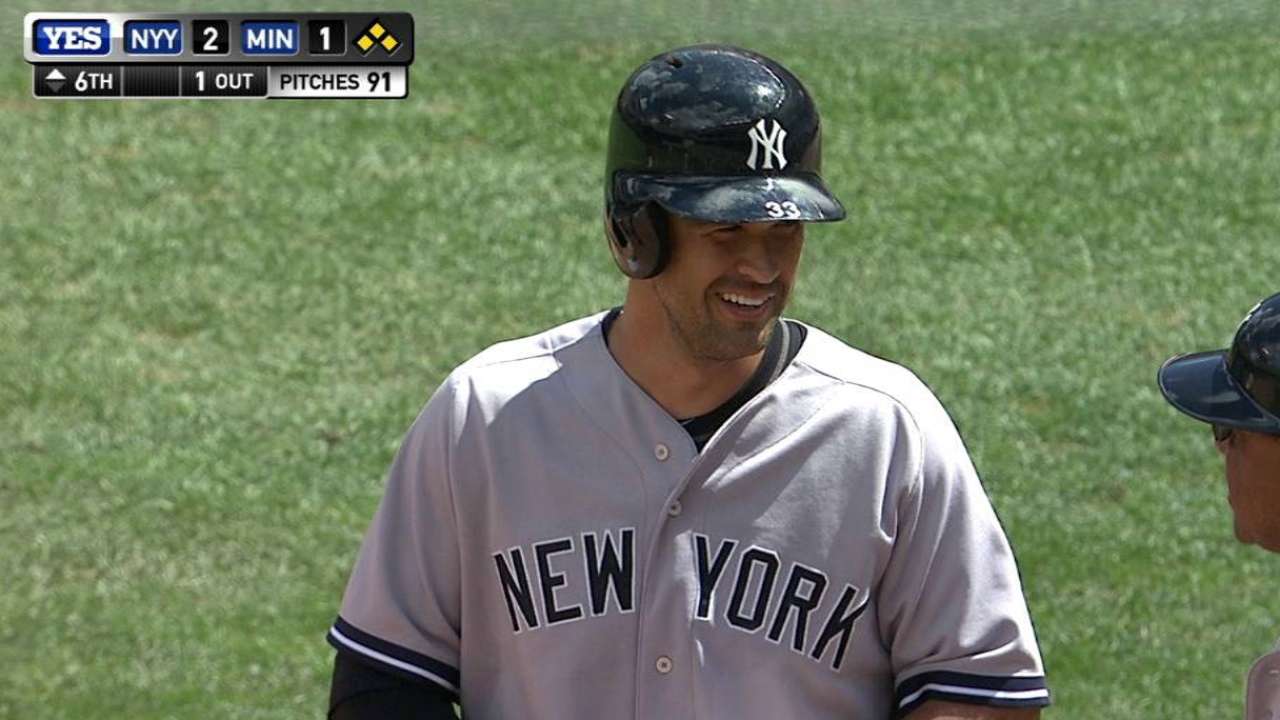 NEW YORK -- After being designated for assignment July 31, Garrett Jones followed the Yankees to Chicago. He sat in his father-in-law's house, just blocks from U.S. Cellular Field, as the club he had just left and took two of three against the White Sox.
Jones' agent talked to other clubs, feeling out potential landing spots for the 34-year-old, but Jones didn't have any personal contact with teams. While back in the city last week, the Yankees called again. He re-signed with the club Wednesday and rejoined the Major League roster.
Right-hander Danny Burawa was designated for assignment to clear room for Jones.
"Everything worked out," Jones said. "It made sense. It was a good fit. They really wanted me back, and it was hard to say no. My heart was still here."
The eight-year veteran was designated for assignment following the Yankees' trade for Dustin Ackley just before the non-waiver Trade Deadline. When Ackley landed on the disabled list just a few days later, the Yankees needed Jones' versatility back on the bench.
Jones has played first base and both corner outfield spots this season, making 57 appearances for the Yankees. A career .251 hitter, he hit .215 with five home runs and 17 RBIs before leaving the club last week.
"I think everyone's happy to see him," manager Joe Girardi said. "He understood the situation here, and our team, and is familiar with everything and comfortable. It's really easy."
Jones claimed no hard feelings toward the Yankees or Ackley and said he wasn't surprised to be DFA'd after the trade. His return to the clubhouse leaves only one casualty of the past week -- Jones had grown a beard during his time in Chicago, and it had to go.
Alden Woods is an associate reporter for MLB.com. This story was not subject to the approval of Major League Baseball or its clubs.